Hershey Montessori Staff
"The greatest sign of success for a teacher is to be able to say 'The children are now working as if I do not exist.' "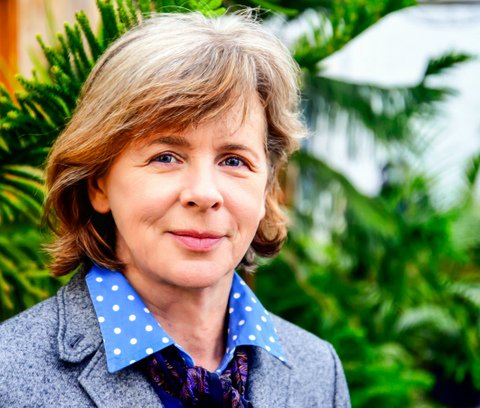 Paula Leigh-Doyle
Head of School
Paula joined Hershey Montessori School in 2007 as Head of School, supporting the Concord and Huntsburg campuses. Paula holds a Bachelor of Arts degree in Education from Goddard College in Vermont, and an AMI Primary Montessori diploma from Sion Hill College in Ireland. Her experience includes eight years of teaching, and thirty-one years of specialization in Montessori education for economically and developmentally at-risk children. She was also the founding Executive Director of an AMI Montessori school in Cleveland. Her dedication to education includes twenty-one years of headship at independent Montessori Schools. Paula is a presenter for national and international education and Montessori conferences, and published in North American Montessori Teacher Association journals. Paula treasures her time on her mini-farm, as a steward of sheep, horses, and various pets and also growing food. She enjoys learning about living systems and contributing to community wellbeing.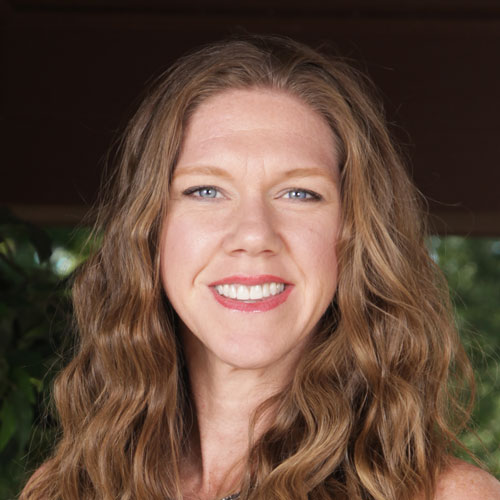 Tierney Dewan-Saperstein
Parent-Infant Community Guide
Tierney earned her undergraduate degree from Xavier University in Social Science in 1998. Tierney received her AMI Primary diploma from the Washington Montessori Institute and her Master's in Education from Loyola University in Maryland in 2002. She earned an AMI Assistants to Infancy diploma in 2004 and has been with Hershey Montessori School since 2002. In her time away from school, Tierney enjoys teaching group fitness classes and spending time with her husband, Josh, and their daughters.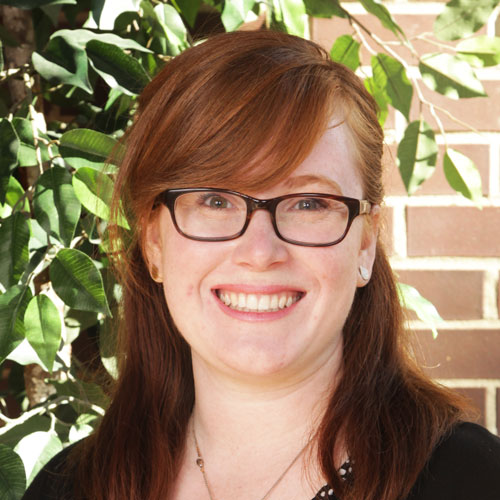 Danielle Brassard
All-Day Young Child Community Guide
Danielle received her Bachelor of Arts in Child Development with a minor in education in 2010 from Whittier College. Following that she attended the Montessori Institute of San Diego and the University of San Diego, earning her AMI Assistants to Infancy and Primary diplomas, as well as a Master's in Education in curriculum and instruction with a specialization in Montessori Education in 2011. Danielle has been with Hershey Montessori School since 2011. Danielle grew up in San Diego and enjoys crafting, decorating, cooking, baking, reading and a good movie.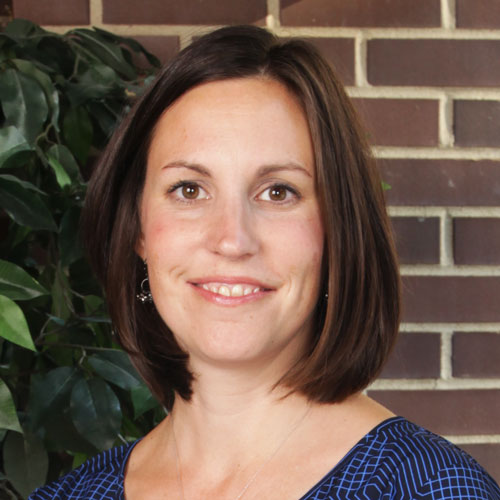 Alyssa Conklin-Moore
All-Day Young Child Community Guide
Alyssa received her Bachelor of Arts in Anthropology with a minor in psychology from Oberlin College in 1998. She attended the Ohio Montessori Training Institute where she earned her AMI Primary diploma in 1999, following that completing her AMI Assistants to Infancy diploma in 2000. She also earned her Master's in Education from Cleveland State University specializing in Montessori Education, as well as curriculum development and instruction. Alyssa has been with Hershey Montessori School since 1999. Alyssa and her husband, Chris, have two children. Together, they enjoy reading, time spent outdoors, and simply being together at home!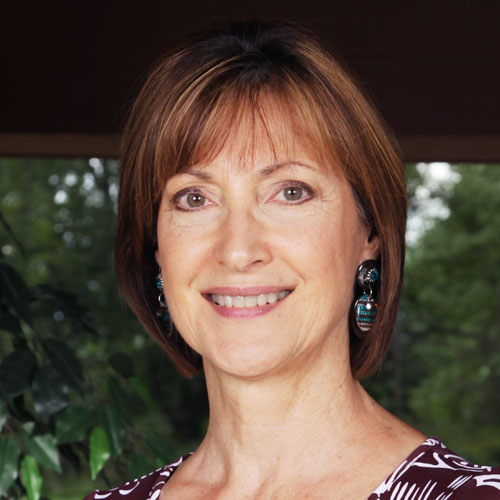 Jayne B. Koeth
Children's House Community Guide
Jayne received her Bachelor's of Arts in Speech and Communications from The College of Wooster in 1979. She received certification as a Jr. Great Books Leader from the Great Books Foundation, a nonprofit educational organization. Jayne achieved her AMI Primary diploma in 2004, and her certification in the Wilson Language Reading System Level 1 in 2005. Jayne joined Hershey Montessori School in 1994. Jayne enjoys fitness, gardening, cooking, reading, church involvement and spending time with family and friends.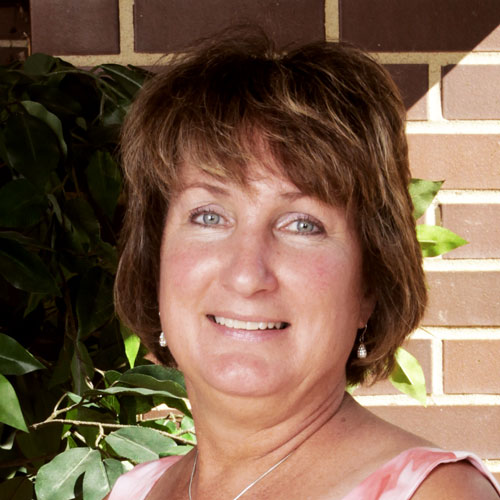 Karen Hannan-DeWalt
Children's House Community Guide
Karen received her AMI Primary diploma at the Ohio Montessori Training Institute in Cleveland in 1998. She also holds a Bachelor of Arts in Biology from Hiram College with a minor in environmental studies. Karen assisted in the Young Child Community at Hershey Montessori for two years prior to becoming a teacher at the Primary level in 2000. Karen enjoys yard work, playing in rivers and handywoman work.Karen's three sons have been long-time students at Hershey beginning in the Parent-Infant program.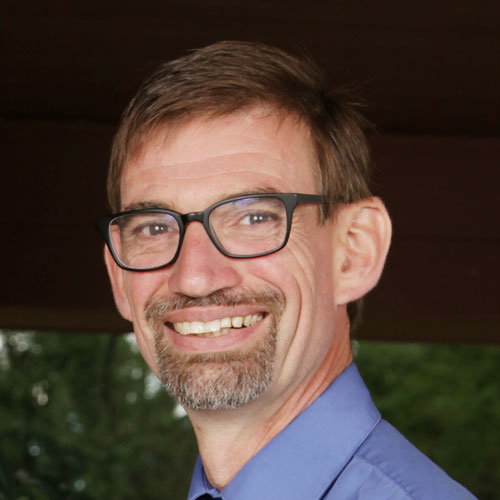 Johan van der Wee
Children's House Community Guide
Johan earned a Bachelor of Science in Agriculture from the International Agricultural College in the Netherlands, and a Master's Degree in Public Administration from the University of Dayton. Wanting to further explore a career in education, Johan enrolled in the Ohio Montessori Training Institute, earning his AMI Primary diploma. He also completed the Montessori Orientation Program to Adolescent Studies. Johan has been with Hershey Montessori since 2014. When he is not teaching, Johan enjoys running (he has completed nine marathons, including Boston!), biking, painting, and spending time with his beloved dog, Betsy.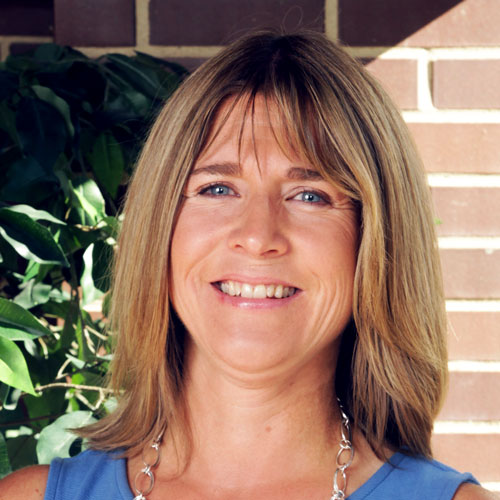 Jennifer Finan
Early Elementary Community Guide
Jennifer attended Ohio University where she received her Bachelor's Degree in Hearing and Speech Sciences. After serving as an Elementary Assistant at Hudson Montessori School, she was inspired to enroll at the Washington Montessori Institute where she received her AMI Elementary diploma. Jennifer has taught both Upper and Early Elementary since joining Hershey Montessori in 1993. Jennifer enjoys traveling, camping, hiking, cooking, and photography.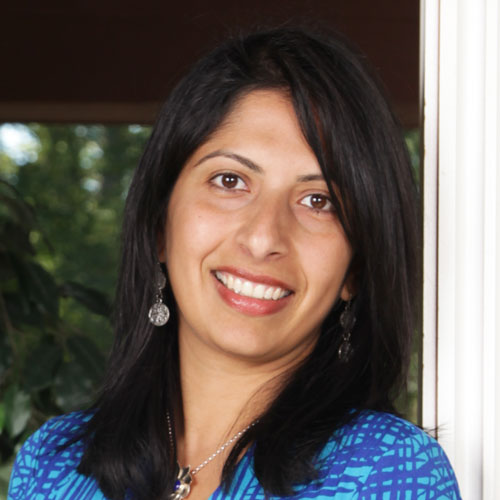 Venus Kohler
Upper Elementary Community Guide
Venus has been working with children in the Montessori environment since 2004 in Washington state.  She went on to pursue her AMI Elementary training in 2006 at the Montessori Institute of Milwaukee.  She also holds a Bachelor of Arts in English Literature from the University of Mumbai and a Bachelor of Science in Education, as well as her Master of Science in Education.  Venus also assisted in Montessori curriculum alignment with state standards.  Venus joined Hershey Montessori in 2012.  Venus and her husband Eldon have two sons and a daughter.  In her spare time Venus enjoys baking, organic gardening, home improvement projects, reading, and writing poetry.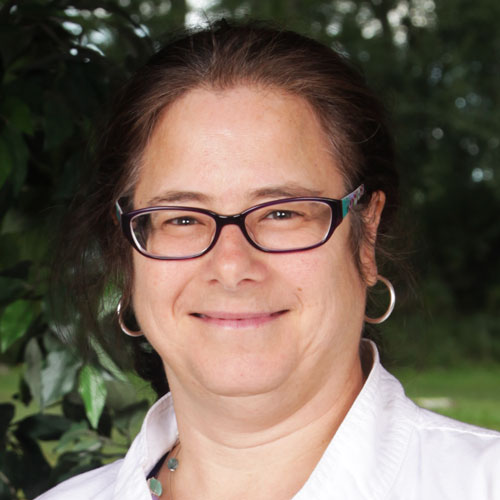 Sarah Tetzloff
Upper Elementary Community Guide
Sarah holds a Bachelor of Fine Arts in Theatre from Lake Erie College in Painesville, Ohio, and received her AMI Elementary diploma from the Washington Montessori Institute, along with her Master's in Education in Montessori Education from Loyola University in Maryland. Sarah spent 18 years teaching and directing youth in theatre arts and additional time as an Outreach Director helping school faculty incorporate the arts into their curriculum. Sarah joined Hershey Montessori School in 2007. Sarah enjoys playing volleyball, bird watching and researching her family history.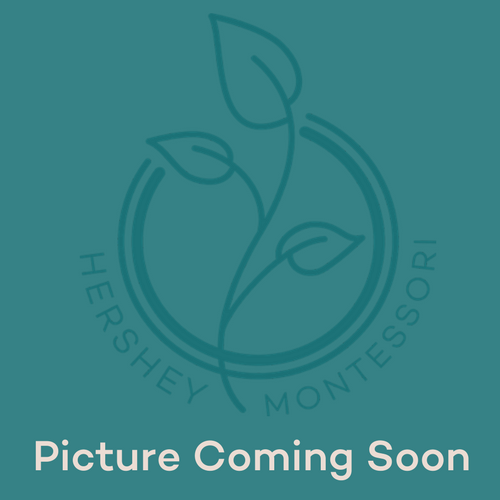 Leslie Steelman
Concord Campus Office Coordinator
Leslie joined the Hershey Montessori School community in December of 2016. She holds a Bachelor of Arts degree in International Affairs from the University of Mary Washington and a Master's degree in education from Holy Family University, Philadelphia. Leslie has experience in Public School districts as a substitute teacher and administrative experience with a local accounting firm in addition to two years Peace Corps work volunteering with Middle School students in Niger, West Africa. 
Huntsburg Staff (Middle School)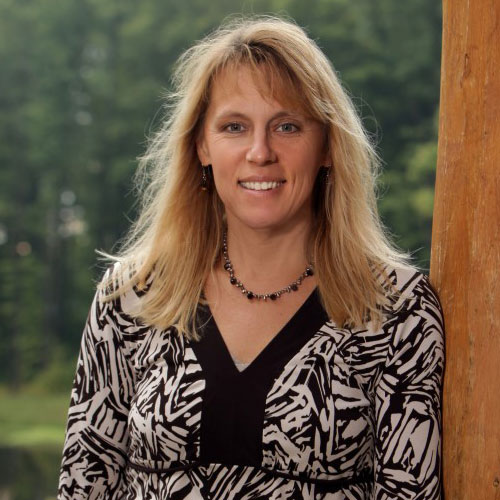 Judy Venaleck
Middle School Program Director
Judy serves as Middle School Program Director, as well as a guide for Hershey Montessori. She holds an environmental education major, including a secondary education teaching certificate. Judy is involved in many areas at the adolescent community, regularly teaching workshops. Judy joined Hershey Montessori in 1997. Judy's interests include nutrition, gardening, cooking, knitting and a variety of sports.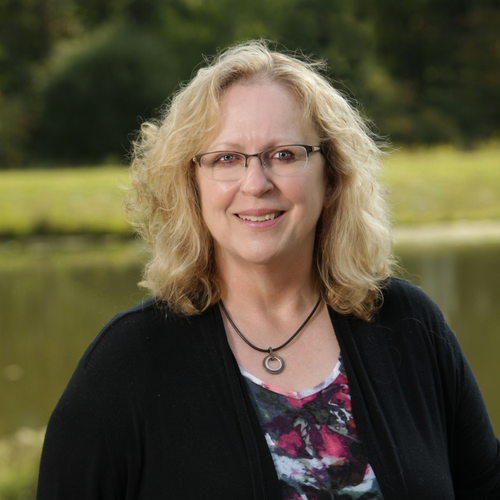 Robyn Dill
Office Coordinator
Robyn earned her Bachelor's Degree in Interdisciplinary Studies with a concentration in communication from Miami University. Her farm experience led to a career in the commercial horticulture industry as a trade magazine editor, writer and marketing professional prior to joining Hershey. She interfaces daily with students, staff and parents at the Huntsburg Campus. Robyn joined Hershey Montessori in 2011 and lives in nearby rural Geauga County.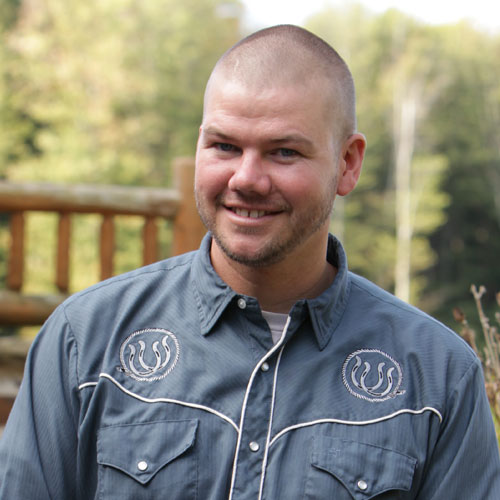 Mike Ard
Guide
Mike earned his Bachelor's degree in secondary integrated social studies education from Kent State University. Prior to joining the faculty at Hershey, he taught for 10 years in both public and independent schools in Colorado and Ohio. Mike completed his AMI Montessori Orientation to Adolescent Studies in 2015 and joined Hershey Montessori in 2014. Mike is an enthusiastic maple sugarer, and enjoys a variety of sports with experience as a participant and coach in basketball and track and field.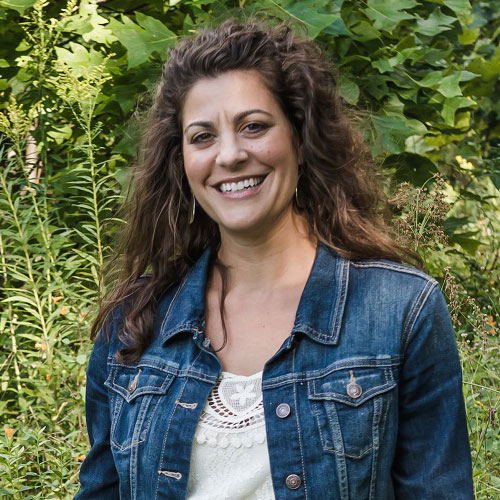 Tania Bertolone
Guide
Tania earned her Bachelor of Arts in Theater from Miami University and minored in sociocultural studies. In her first year out of college, she traveled the eastern half of the U.S. as a puppeteer for MadCap Puppets. Tania moved to California to study theater in Los Angeles, and simultaneously began writing, recording and performing her own music. In 2006, Tania moved back to Ohio to pursue a teaching degree at Notre Dame College. She spent numerous years teaching math to elementary students at a local public school district prior to joining Hershey. She was asked to serve as a board member for the Ohio Montessori Alliance. Tania joined Hershey Montessori in 2015 and enjoys cooking, yoga, gardening, hiking and spending time with family.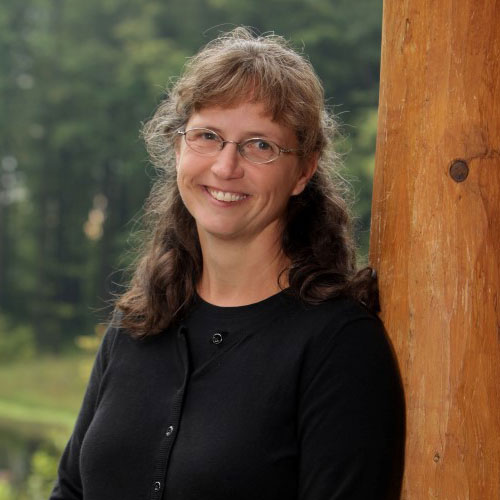 Rachel McKinney
Guide
Rachel earned a Bachelor of Arts in Biology from The College of Wooster and a Master of Arts in Teaching in secondary education from Kent State University. She has experience teaching in experiential education programs in North Carolina and the Catskill Mountains of New York, and was a naturalist in South Carolina and Ohio. Prior to coming to the Hershey adolescent program, she managed an organic market farm and non-profit organization. Rachel is also a guide and farm manager for the upper school. Rachel joined Hershey Montessori in 2002. She grew up on a family farm and enjoys all outdoor activities, knitting and playing old-time banjo with other local string band musicians.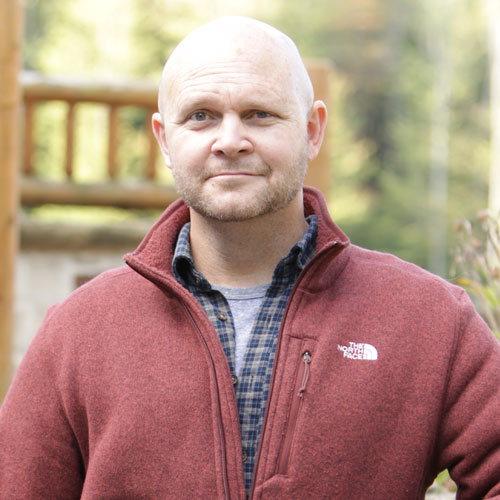 David McNees
Guide
David serves as a generalist guide, teaching drama, writing, occupations, humanities and more. Prior to Hershey, he was a guide at Hudson Montessori School's Adolescent Program, during which time he completed the AMI Montessori Orientation to Adolescent Studies course. His undergraduate work included poetry, literature, natural sciences and education at Middlebury College and U.C. Berkeley. David holds a Master's degree in Creative Art Therapy and Applied Psychology from New York University in the Steinhardt Graduate School of Education. David joined Hershey Montessori in 2010. He has traveled extensively, living and working in different cultures. His wife, Elizabeth, is a nurse at a local hospital and their children, Lucy and Cormac, attend Hershey.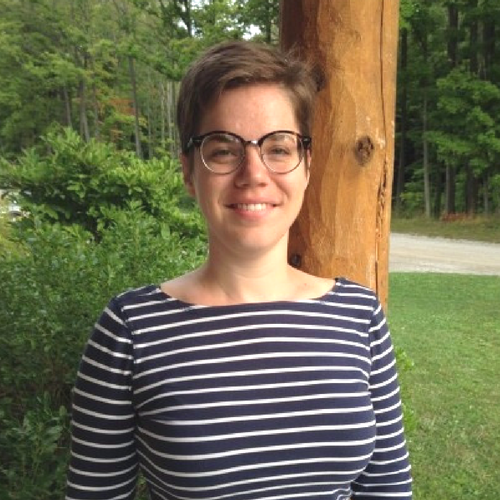 Emily Dowell
Guide
Emily Dowell was born in Ottawa, Ontario and raised in Windsor, Ontario. She received a Bachelor of Science in Nursing from McMaster University. Emily received an AMI Primary Certificate from the Foundation for Montessori Education in Toronto, but her passion is adolescence. She attended the NAMTA/AMI Orientation to Adolescent Studies and was a founding co-director of Strata Montessori Adolescent School. Emily is currently the International Coordinator of the NAMTA Adolescent Orientation Alumni Association and has served as the course assistant and facilities coordinator at the adolescent orientation held at Hershey. She will commute home to her husband and daughter, who live in Hamilton.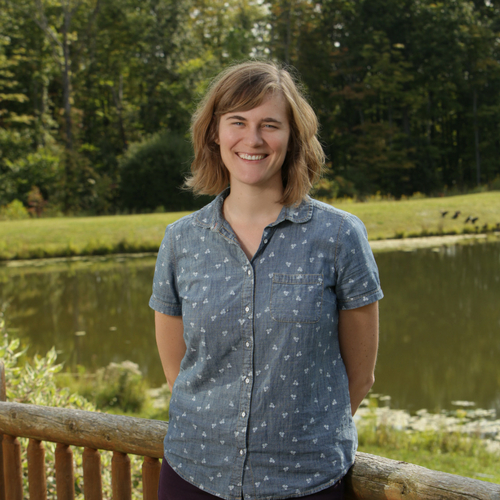 Danielle Hayes
English Language Guide and Humanities
Danielle came to teaching through her undergraduate work in Cultural Anthropology and Filmmaking. While conducting qualitative research in schools, she came to know and love the students she worked with, and ask questions about the aims and means of our education system. After graduating from Washington University in St. Louis, she went on to film and edit a youth-driven documentary TV series and teach at an urban high school. She completed the AMI Orientation to Adolescent Studies in 2014, and is currently pursuing a Master's of Education at Goddard College. Danielle enjoys being part of a school culture where the dignity of the child is at the core of the mission. In her free time, Danielle can be found hosting a potluck, riding her bike, buried in a good book or getting roped into farm projects with her husband and Hershey Facilities Manager, Ben.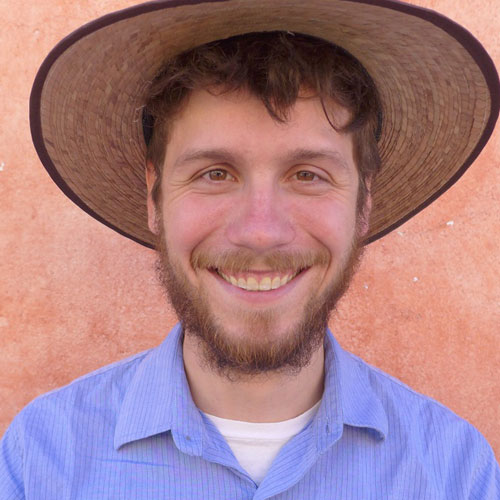 Ben Bowman
Facilities Manager
Ben joined Hershey in 2015. He finds purpose and joy in working for a more just and sustainable world. Pursuing these passions, he has lived and worked at a Catholic Worker house in St. Louis, managed an internship and permaculture program in coastal Ecuador, and helped build a 2,000-square-foot straw bale office building. He is grateful to live and work in a place of such natural beauty. In his free time he enjoys fermenting delicious foods, repairing and riding bicycles, and getting his hands dirty in the garden.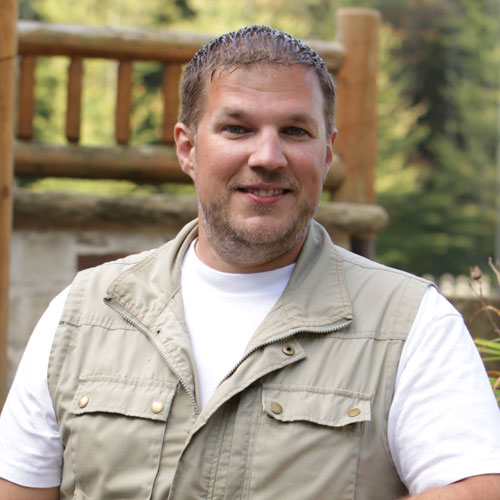 Eldon Kohler
Facilities Support and Woodshop Manager
Eldon Kohler brings a multi-faceted background to his role in Facilities. Raised on a farm in Washington, Eldon turned his interest in horticulture and machinery into a wholesale tree nursery and landscaping firm. He specialized in Japanese bonsai trees as well as Asian landscape design and construction for 12 years. He later became involved in humanitarian church work in Israel for several years where he was a student of the culture and Hebrew language. Upon returning to the states, Eldon worked as a CAD designer doing a range of work from heavy equipment prototypes to architectural and structural designs. His newest passion has led him to intensively study the silversmith techniques of ancient Japan, known as Kinko metal work. Eldon enjoys cooking ethnic foods for his family, organic gardening, and researching self-sustainability. His wife Venus is an Upper Elementary guide at Hershey's Concord campus. Their family includes two sons and a daughter.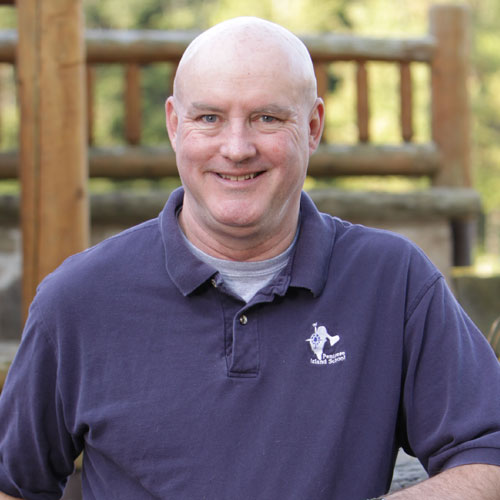 Ed Ryan
House Parent
Ed received a Bachelor of Arts in Political Science from Trinity College. He spent the past fifteen years working with at-risk youth and special needs adults as a teacher, coach and mentor. Ed has prior work experience in corporate America as a financial adviser and corporate trainer. Ed joined Hershey Montessori in 2015. Ed enjoys outdoor activities, wood working, cooking and spending time with his wife, MarySue, and their two basset hounds.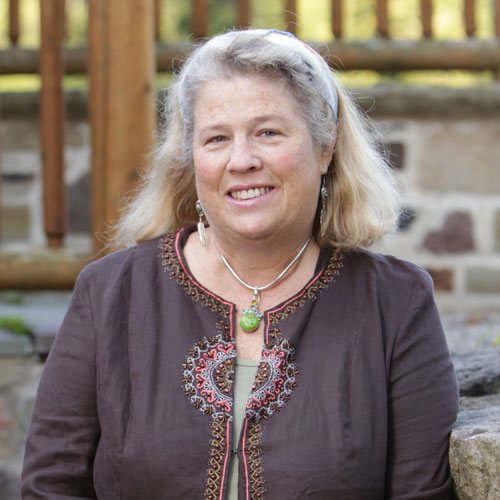 MarySue Price Ryan
House Parent
MarySue studied fine arts at Marlboro College, as well as animal husbandry and market gardening in Vermont. She also worked on a dairy farm where she helped conduct research at the UVM farm in Burlington. Prior to joining Hershey, MarySue taught early reading intervention and was a librarian for the Bourne, MA, K-4 school system for 10 years. MarySue is a professional photographer and artist and earned the prestigious Ron Howard project imagination award. MarySue has been at Hershey Montessori since 2015. In her spare time she enjoys knitting, reading, felting, board games and spending time outdoors.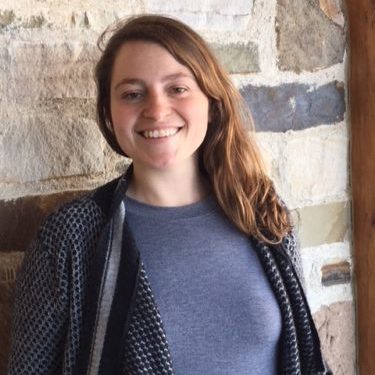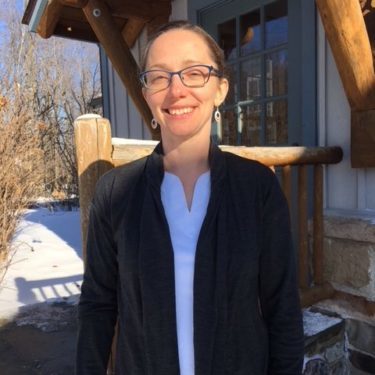 Ginger Hofstetter
Houseparent
Ginger recently joined the Hershey community following a career in libraries developing programming, outreach and grants to enhance access to information for Spanish speakers.  Previously she substitute taught, managed a maple syrup business, traveled selling Balinese batiks, worked in restaurants and sold and exported equipment internationally.  As a college junior she studied Humanities for an academic year at a university in Cuernavaca, Mexico, and earned a degree in Spanish and minor in Business Spanish.  Her interests are hiking and running rivers, gardening, sustaining a practice of yoga and a nutritious diet.  Ginger has also spent time enjoying the red rock cliffs and canyons of Utah and the culture of New Mexico with her husband, Steffel, and daughter, Phoebe, born in 2015.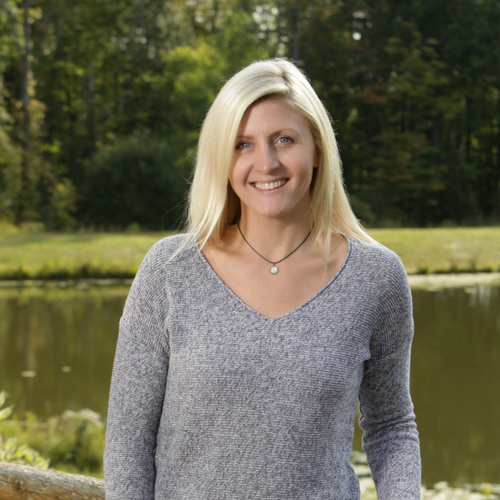 Katie Creveling
Nutition Manager
Katie joined Hershey Montessori School in 2014, and holds a bachelor's degree in Nutrition Science. As the nutrition manager, she is responsible for menu planning, daily meal preparation with students, and interaction with local vendors. She takes pride in sourcing local products and utilizing as much of the home-grown fruits and vegetables from our farm in the kitchen as possible. Meals are planned to maximize a diverse, nutritious diet. Katie's hobbies include being a mom to two awesome children who have both attended Hershey, gardening, softball, and traveling.
Huntsburg Staff (Upper School)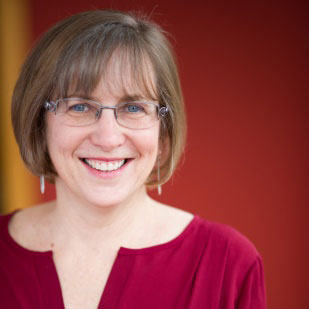 Laurie Ewert-Krocker
Upper School Program Director/ Pedagogical Director/ Language Arts Guide
Laurie has been a staff member at Hershey Montessori School for 25 years. She started on the middle school design team for the Huntsburg farm campus and program, served as Head Teacher for the Adolescent Program and then became Assistant Head of School until 2010. She holds AMI diplomas at the primary and elementary levels, a Bachelor of Arts in English from John Carroll University, and a Master of Arts in English from the University of Washington. Laurie serves as Pedagogical Director of both Middle School and Upper School programs. She is passionate about Montessori education, literature and writing. Laurie and her husband Jim have two grown children, both of whom attended Hershey Montessori.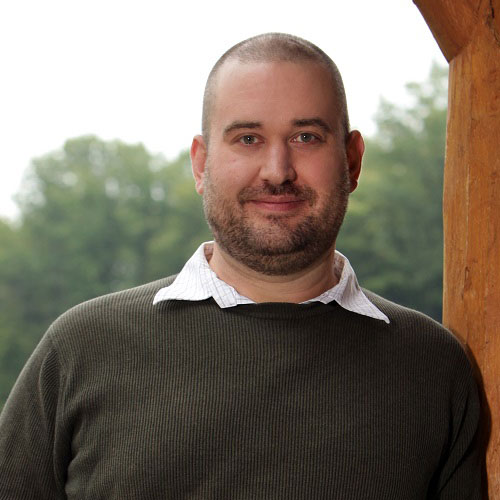 Ryan Tucker
Guide
Ryan received his Bachelor of Arts from East Tennessee State University in philosophy and English. After college, he joined the Peace Corps and volunteered in Azerbaijan where his primary job was teaching English. When he returned to the U.S., he lived in Washington, DC, providing experiential learning for high school and middle school students in American government, civics and history. He attended the AMI Montessori Orientation to Adolescent Studies course before beginning to work as the humanities and language arts guide for a Montessori middle school in Houston, TX. Ryan joined Hershey Montessori in 2014. His interests are in the outdoors, sports and cooking.
Jennifer Snead
Guide
Jennifer earned her Bachelor of Science degree in mathematics and Master of Education in curriculum and instruction from Virginia Tech in 2008. She began her teaching career at an all-girls boarding school in Tappahannock, VA, where she taught pre-calculus and calculus. Jennifer completed the AMI Montessori Orientation to Adolescent Studies course in 2015 and joined Hershey Montessori in 2015. Jennifer and her husband have a daughter, Evelyn, who was born in 2014.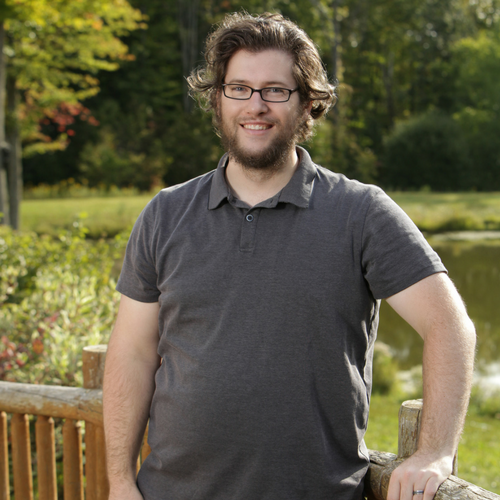 Nathaniel Ewert-Krocker
Language Arts Guide
Nate is a Hershey Montessori alumnus, having graduated from its fledgling Adolescent Program in 1999. After a brief departure to complete high school and graduate from Kenyon College with a degree in English with an emphasis on creative writing, he returned to teach in Hershey's Adolescent Community for three years before moving to Atlanta to teach at Arbor Montessori School. He completed the NAMTA Adolescent Orientation in the summer of 2007. He has returned to Northeast Ohio with his wife Kari and son, William, and hopes to give back once more to the community that helped to raise him. He has a passion for classic literature and storytelling in all forms, from the theatrical to the digital.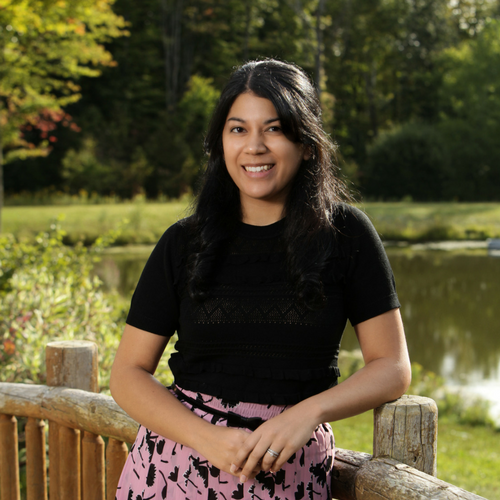 Ana Montanye
Guide
Ana received her Bachelor of Arts in Political Science with a minor in Spanish from Colgate University in 2012. Before coming to Hershey, Ana taught ESOL introduction to American culture and costume design and tutored all levels of high school students in New Lebanon, NY. Outside of academics, Ana has pursued various philanthropic avenues, including: volunteering and fundraising for the Hope for Honduran Children Foundation, volunteering at Fieldstone Farm's Therapeutic Riding Center and writing grants while serving on Colgate University's Student Philanthropy Council. Ana joined Hershey Montessori in 2015. In her spare time Ana enjoys traveling, crafting, ballroom dancing, interior and bridal design and and babying her dog, Daisy.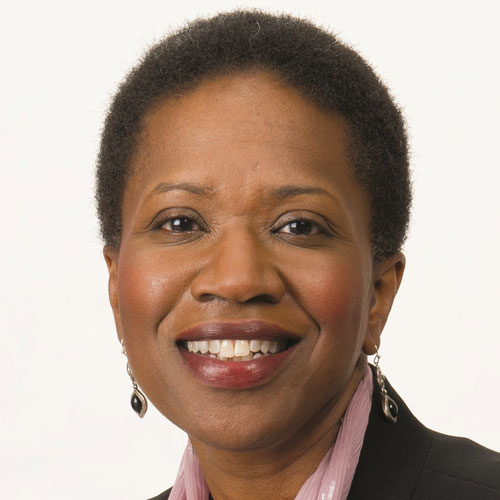 Valerie Raines
College Counselor
Valerie Raines provides educational advising that is focused on college admissions, scholarships and financial aid, and degree completion. Her career encompasses three decades of service in education and philanthropy with positions at Laurel School, Oberlin College, Connecticut College, the Catholic Diocese of Cleveland, United Way, and KeyBank Foundation. Valerie earned her bachelor's degree at Northwestern University and her master's degree at Case Western Reserve University, and is president of VRaines Consulting. She enjoys kayaking, biking, jazz, and home improvement projects.
Whole School Administrative Staff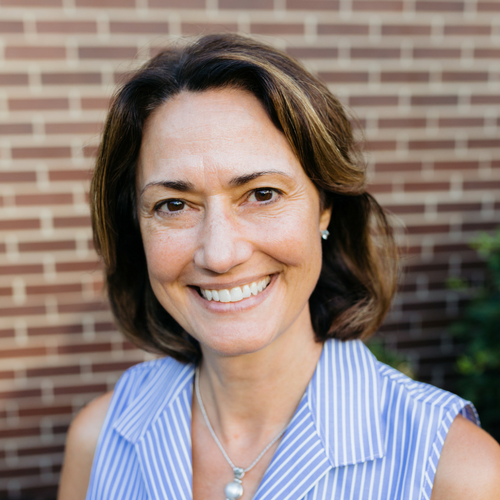 Anne Marie Kollander
Director of Advancement
An experienced fundraising professional, Anne Marie joined Hershey Montessori School in March of 2015. Prior to that, she spent 11 years in the field. Anne Marie has a highly successful track record in building lasting beneficial relationships with donors of all levels of giving, establishing strategy and implementing processes and procedures to enhance organizational performance, and in leadership and team building. Her previous positions include senior development positions at the Cleveland Foundation, University Hospitals, DDC Clinic, and Hopewell.  Anne Marie has also worked as an independent nonprofit management consultant for her own company, Taosandia, for several years.  In addition to her non-profit experience, Anne Marie spent 20 years in the for-profit world as a business owner and partner as chief operating officer of a large regional travel agency.  Anne Marie graduated from Case Western Reserve University with a BA in Psychology and Business and has served on the boards and committees of several area nonprofit organizations.  She is also an avid equestrian and practices yoga and meditation.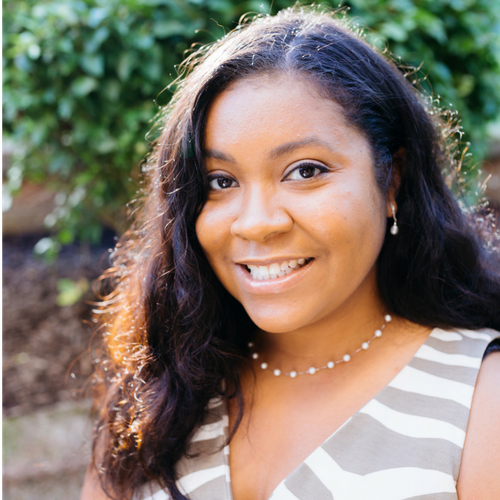 Lakisha Wingard
Director of Admissions
Lakisha is new to the community joining Hershey Montessori School in August 2016. She graduated from Xavier University with a major in Communications and minor in Gender and Diversity Studies.  Most recently, Lakisha was the regional director for a national nonprofit focused on dropout prevention. During her tenure, she procured grants, engaged community partners and worked to ensure Delaware's youth had access to resources to enable them to overcome barriers to academic success. Additionally, Lakisha is a former college admissions professional, serving as Assistant Director of Admissions & Multicultural Recruitment at Macalester College, Assistant Director of Admissions at the University of Alabama in Huntsville, and University Scholarships Manager at Auburn University at Montgomery. The common thread to her professional career has been relationship building and service to students and adults from all life experiences. She is grateful to share the Hershey Montessori School journey with her husband Walter Jr. and three young children.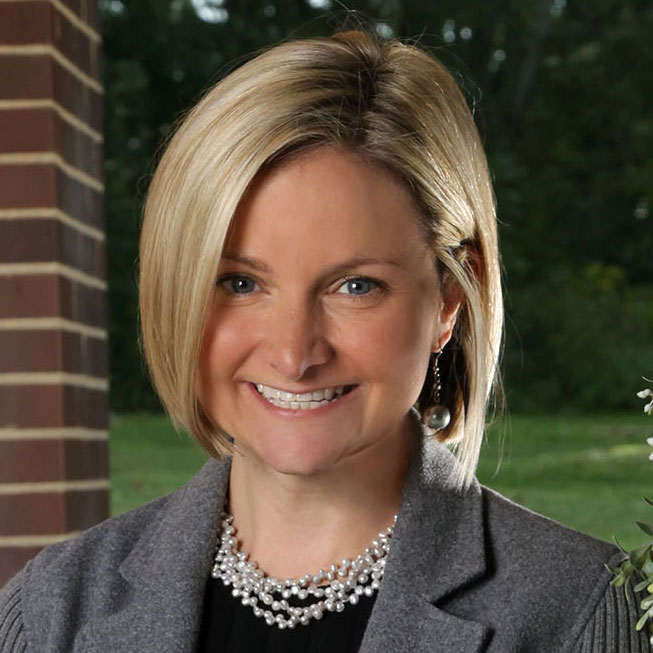 Lynette Ruple
Director of Finance
Lynette joined Hershey Montessori School in 2014 as Director of Finance. She received her Bachelor of Science in Business Administration degree from Bowling Green State University with concentrations in accounting and international business. She also studied at the University of Alcalá in Alcalá de Henares, Spain. Lynette has earned the designation as a Certified Public Accountant and is a Chartered Global Management Accountant; she is a member of both the OSCPA and AICPA. Lynette enjoys downhill skiing, golfing and spending as much time as possible being outdoors with her family. She and her husband Jon reside in Geauga County with their two sons. Together, they love being a part of the amazing and inspiring Hershey community.