Visiting Hershey Montessori School
The student experience at Hershey Montessori School is truly unique and must be observed to gain full understanding. We invite you to visit our campus to learn more.
While our campus is closed per the Governor's orders, Hershey Montessori School is open and remains a vibrant online community of learners.
As we navigate the uncharted territory of a global pandemic, Hershey Montessori School remains committed to continuing to offer a high-quality learning experience for our students while keeping them safe and healthy. We are also committed to supporting our entire community by sharing resources and communicating regularly.
All staff members (including classroom teachers, specialists, extended day staff and administrative/support staff) are working remotely during the campus closure to support our families. Feel free to leave us a voicemail at 440-357-0918 or email us. We are here for you.
Prospective Families
Interested in joining our community for the 2020-21 school year? Contact the Admissions Office to begin or continue the application process.  Our admissions team would love to show you what you can expect to see at our school in the fall!  Zoom meetings and virtual tours are available. Please reach out to Lakisha Wingard at lwingard@hershey-montessori.org for more information about our Concord Campus programs (birth-6th grade) or Robyn Dill at rdill@hershey-montessori.org for more information about our Huntsburg Campus Middle and Upper School programs.
Visiting Opportunities
The best way to learn about Hershey Montessori School is to observe our classrooms and view student life up close. Schedule a Morning of Observation at the Concord Campus or attend a Concord Open House or Huntsburg Visitors' Day program. The Huntsburg Campus student tour guides are eager to show you our campus, answer your questions, and tell you about what it's like to study, live and learn here. Take advantage of these upcoming opportunities to connect with Hershey.
Concord Campus Visit Opportunities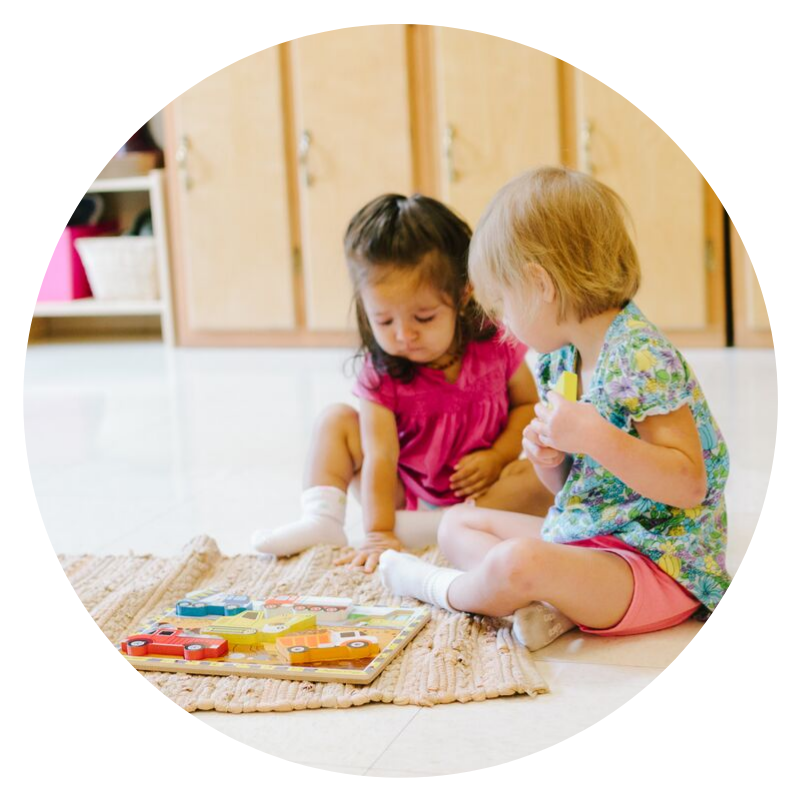 Attend a Concord Campus Open House 
Join us at our Concord Campus and get to know our school and authentic Montessori programs. Get an overview of our Birth through 6th Grade programs, observe our classrooms, tour the school and hear Paula Leigh-Doyle, our Head of School, discuss the philosophy and mission of Hershey Montessori School. The program begins at 9:00 a.m., wraps up around 11:00 a.m. and is for adults-only.
Concord Campus Open House Dates:
October 16, November 13, December 11, January 15, February 12, March 11, May 6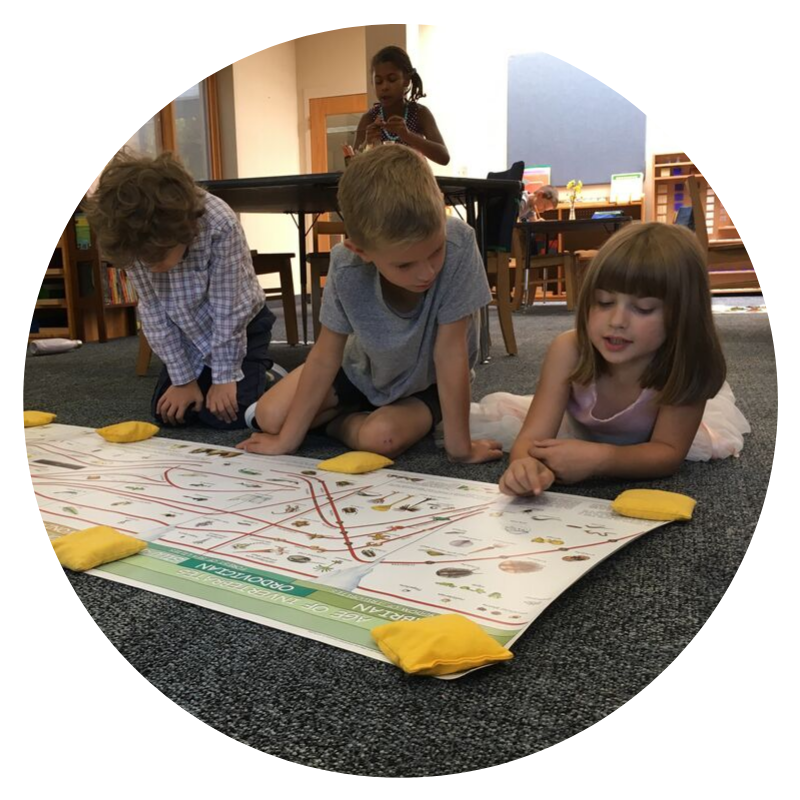 Schedule a Morning of Observation at the Concord Campus
A Morning of Observation, includes a tour of the Concord Campus and a 30 minute in-classroom observation, followed up by a discussion of how Hershey may serve your learner at this time in their development.  We offer Morning of Observations Monday-Friday at 9:00 a.m. and 9:30 a.m.
Call the Admissions Office at 440-357-0918,
Email us at Admissions@Hershey-Montessori.org, or
Complete a Visit Request
Huntsburg Campus Visit Opportunities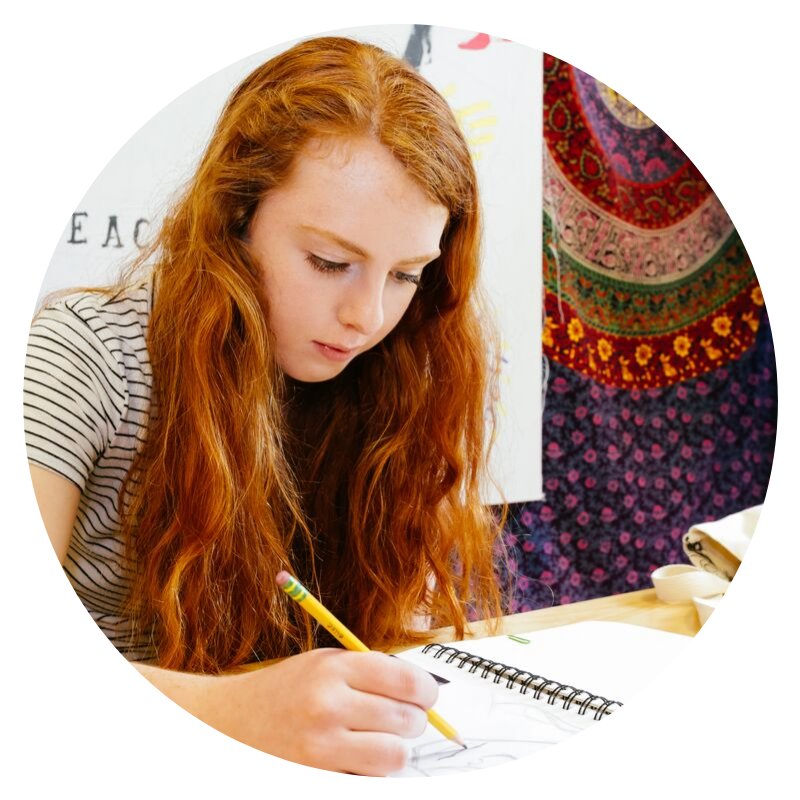 Attend a Huntsburg Campus Visitors' Day 
We warmly invite you to be our guest and take this opportunity to learn about our Adolescent program and curriculum from one of our program directors, as well as take a guided tour of our campus led by a current Hershey Montessori Middle and/or Upper School student. Visitors' Days are designed for prospective students and their families.  We also welcome visiting professionals and those wishing to learn more about our Montessori Adolescent program.
Huntsburg Campus Visitors' Day Dates:
9:00-a.m. to 11:00 a.m. on September 9, October 7, November 4, December 9, January 13, February 3, March 9, April 6, May 4
Introduction to the Middle School
Thursday, October 24 6:30 pm to 8:00 p.m.
Intellectual development, academic outcomes and project-based learning on the farm | Presented by the Middle School Staff and Students.
Introduction to the Upper School
Wednesday, November 6 • 6:00 pm -7:30 pm
Visits and Tours of the Huntsburg Campus
The best way to visit the campus is to attend one of the above events. We understand, however, that many of our families travel from in-state, out of state or halfway across the world to meet with us, and we are therefore happy to give private, individually scheduled tours to families. These tours are given by appointment only.  Please complete an individual visit registration form to schedule a visit.
Directions to Hershey Montessori School
Concord Campus (Birth-6th Grade)
Directions to Hershey Montessori School
Huntsburg Campus (7th-12th Grade)
For Out of Town Visitors
Nearby Hotels 
The list below represents a range of accommodation options, both in distance and price. We recommend using Trip Advisor to search guest reviews and information before choosing.
Avalon Gardens Inn B & B
12511 Fowlers Mill Road
Chardon, OH 44024
440-286-2126
Bass Lake Taverne & Inn
426 South St. (Rte.44)
Chardon, OH 44024
440-285-3100
Hampton Inn
2900 GH Drive
Austinburg, OH 44010
440-275-2000
Holiday Inn Express & Suites Painesville-Concord
11200 Gold Court
Painesville, OH 44077
440-898-0900
Old Stone House B & B
8505 State Route 534
P.O. Box 177
Mesopotamia, OH 44439
Punderson Manor Resort
11755 Kinsman Rd. (Rte.87)
Newbury, OH 44065
800-At-A-Park, 440-564-9144
(Ohio State Park lodge)
Quail Hollow Resort
11080 Concord-Hambden Rd
Painesville, OH 44077
440-352-6201
Red Maple Inn
14707 S. Cheshire St.
Burton, OH 44021
440-834-8334; 888-646-2753