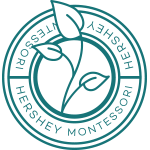 Mission, Vision, and Core Values
"An education capable of saving humanity is no small undertaking; it involves the spiritual development of man, the enhancement of his value as an individual, and the preparation of young people to understand the times in which they live. "
Maria Montessori, Education and Peace, p. 30
MISSION
Grounded in the tradition of Dr. Maria Montessori, Hershey Montessori School provides carefully prepared learning environments for children from birth to 18 years. Our community fosters personal and academic growth, independence, confidence, responsibility and joyful lifelong learning.
VISION
Children will develop as whole human beings with a strong sense of self, community and the natural world, reaching adulthood as leaders, models and contributors to peace.
CORE VALUES
We believe human beings construct themselves by interacting with their social, intellectual, and physical environments. Infants, children and adolescents develop through structure and freedom, while nurtured in an atmosphere of beauty and respect in our intentionally prepared learning environments. 
We value:
the individuality and potential of each child

the innate desire to learn and create

interaction with the natural world as an essential component of the individual's development

purposeful activity and engagement in the wider community

genuine Montessori practices and materials upholding the standards of AMI (Association Montessori Internationale)

highly skilled Montessori guides dedicated to serving children and adolescents

diversity, equity, inclusion and belonging and how they align with foundational principles for human rights of all 

continued personal and professional growth for all of our staff

a culture of creativity, fulfillment and trust

collaborative work among children, adolescents and adults

families engaged in their children's learning and the school community

mindful stewardship of our natural environment

education for a just and peaceful world

a scientific approach to the needs of human development which includes medical, environmental and social sciences

decision-making governance rooted in science and the fundamental needs of humans

wellbeing of humanity that informs decisions and agreements for our community, such as wearing masks or other scientifically reviewed practices, in a global pandemic

commitment to child and adolescent lived awareness of interdependency between personal needs, humanity, and the environment, in context of equitably stewarded and shared resources

the developmental needs, at each stage of development, that govern decisions, responses and prototyping of new ideas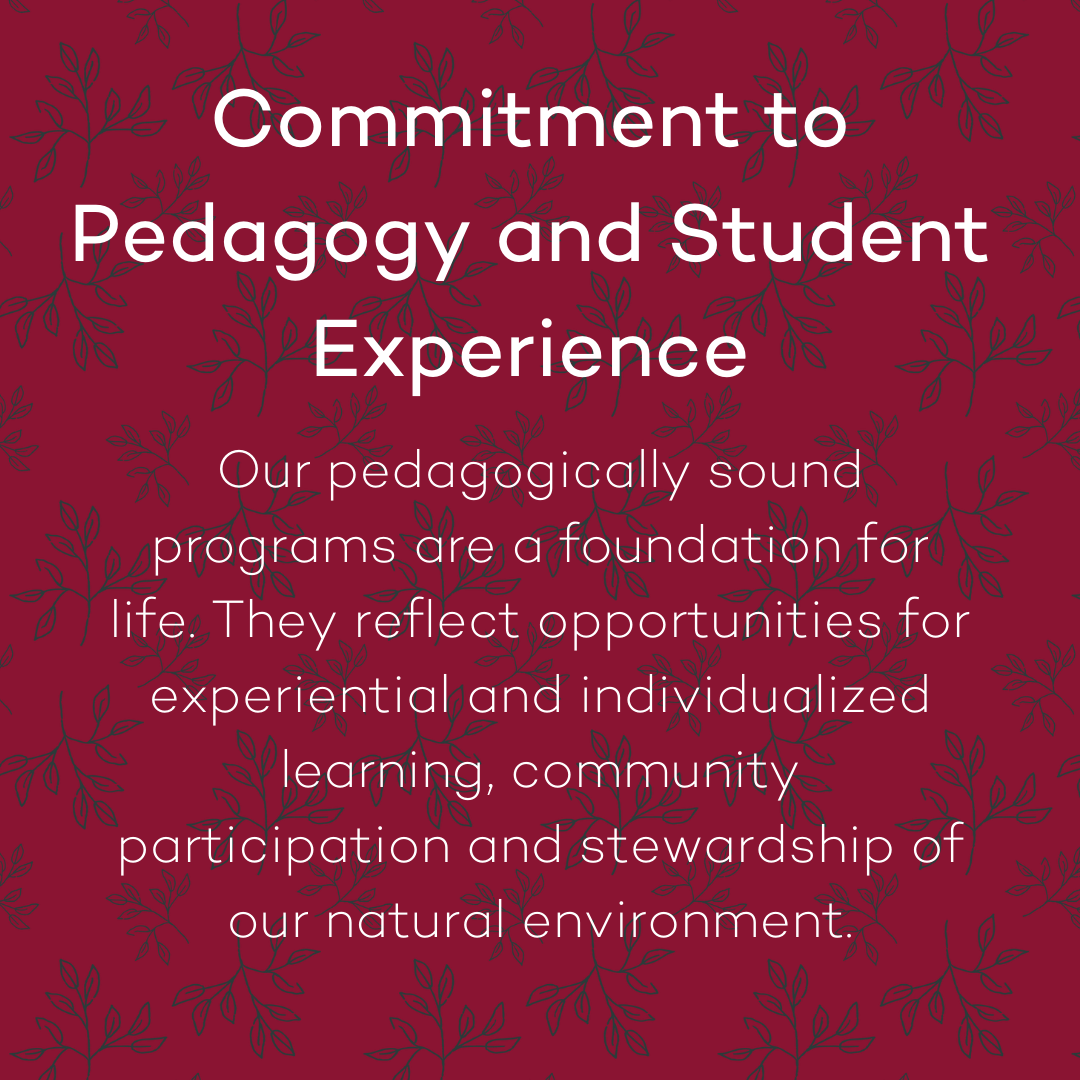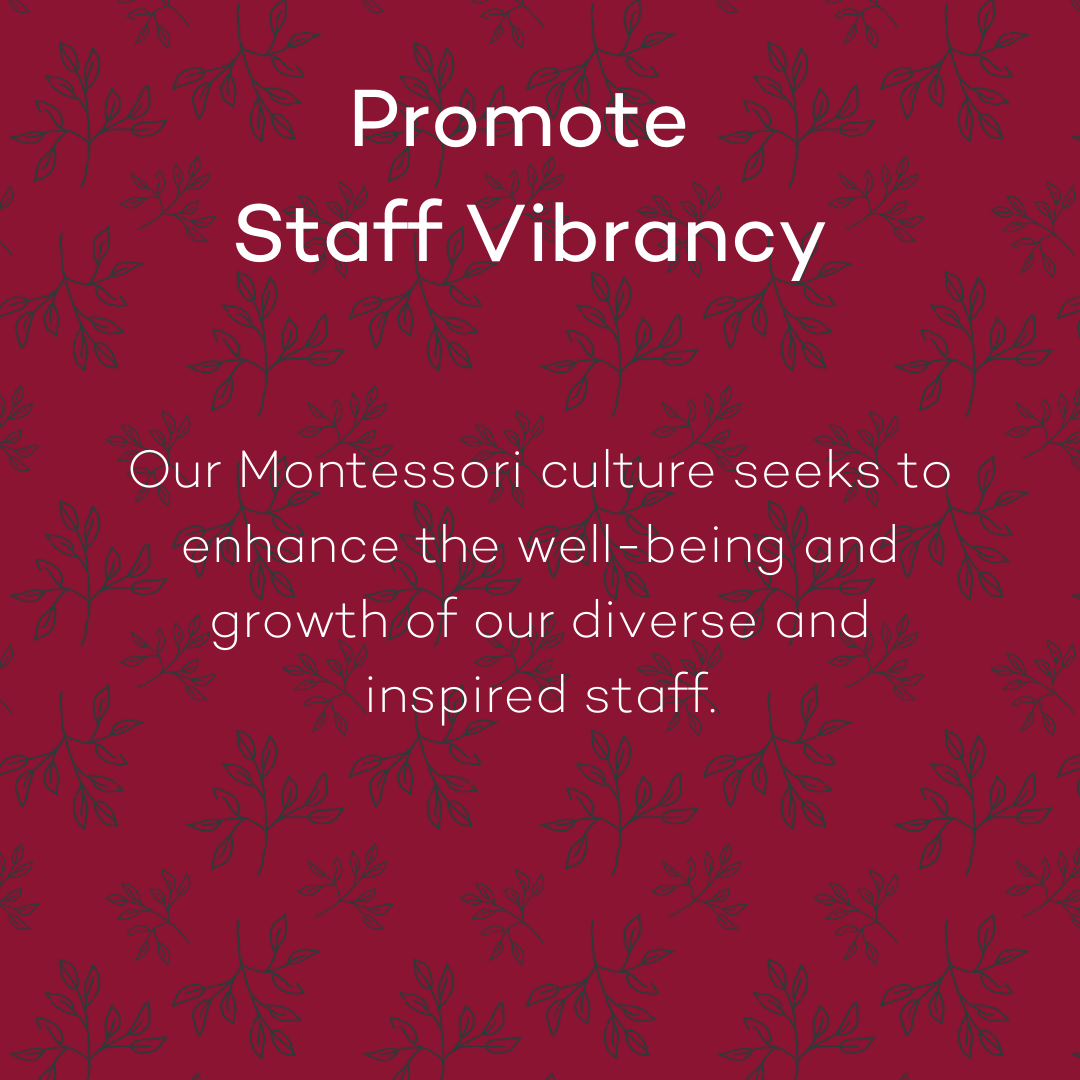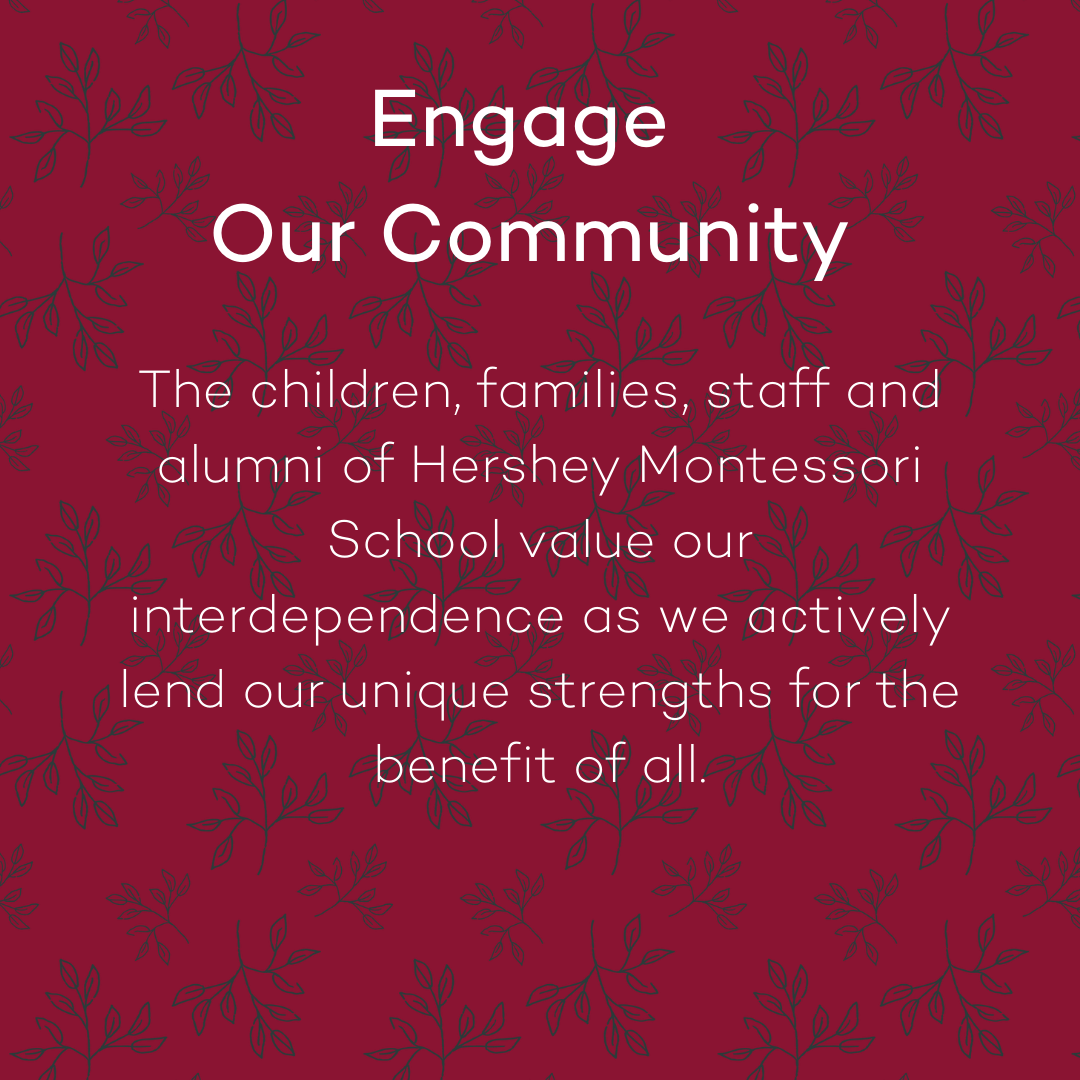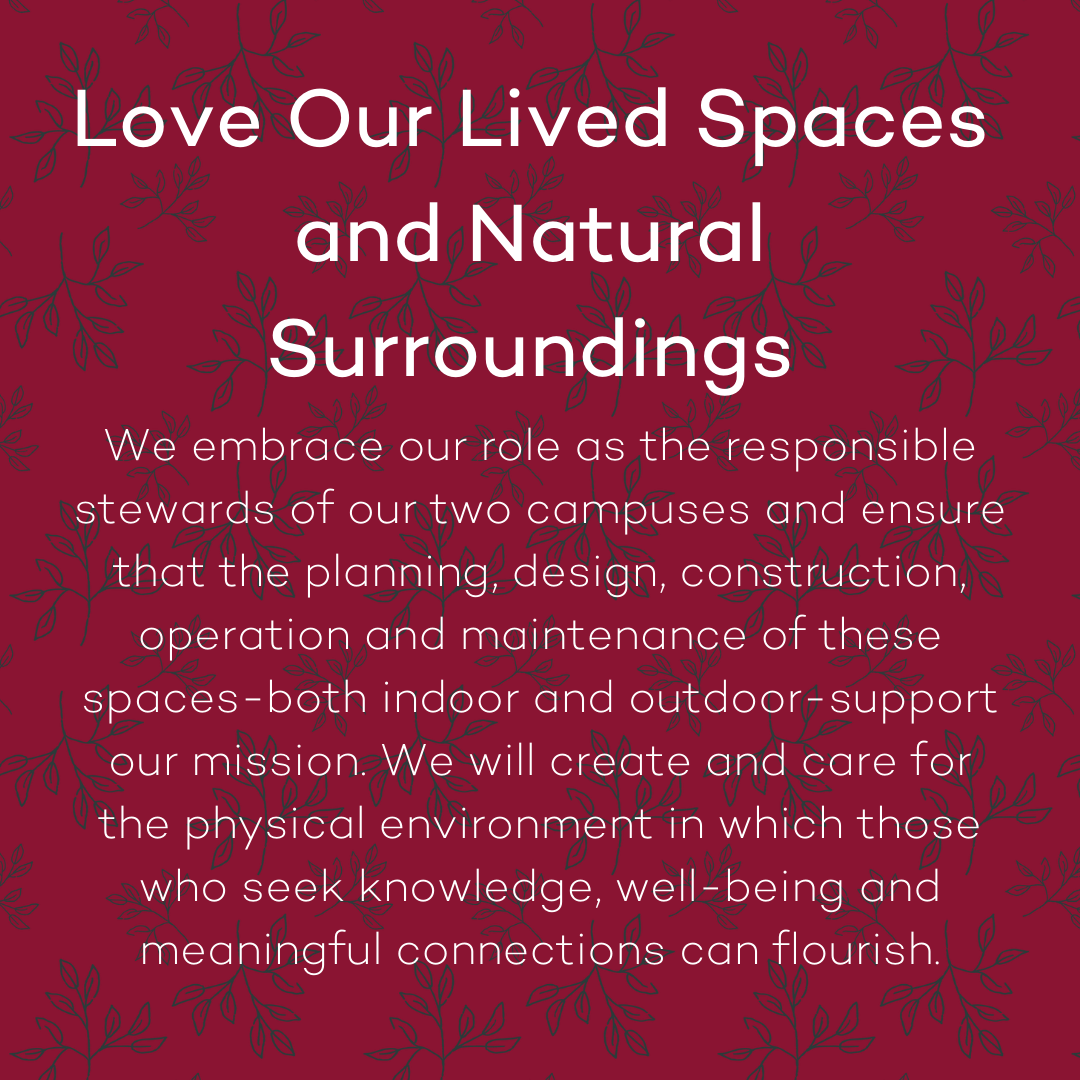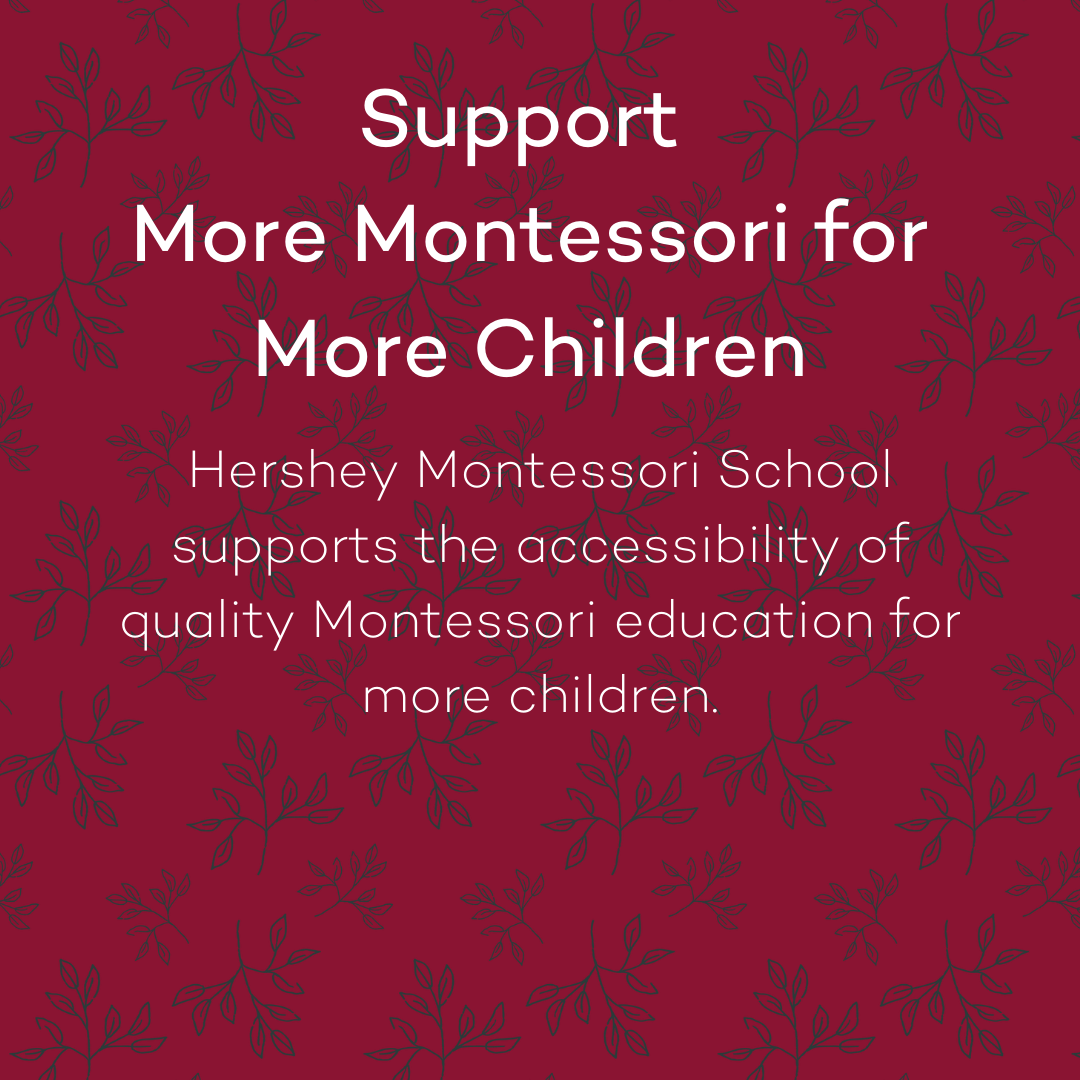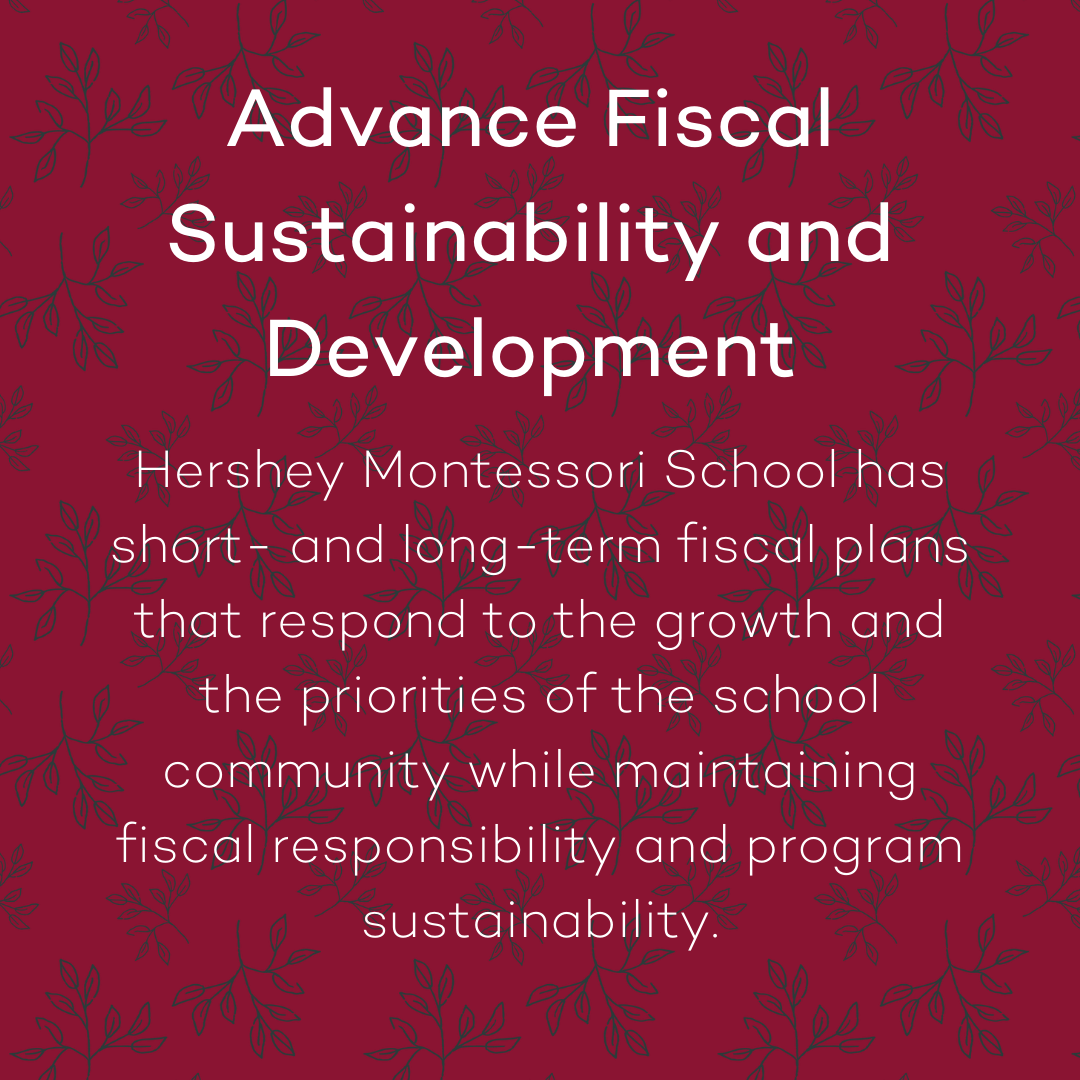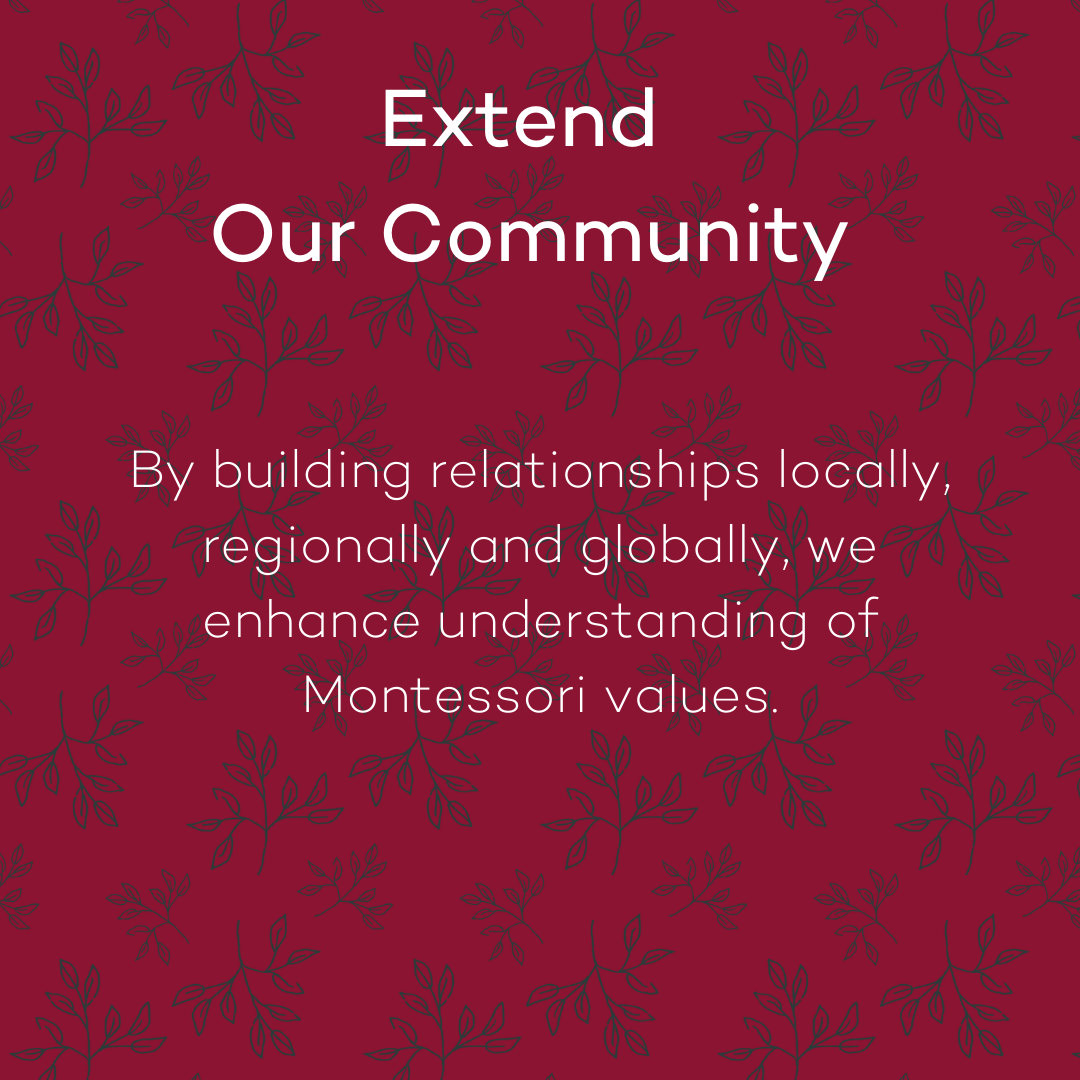 Connect with Us!
We invite you to learn more about Hershey Montessori School.