"Hershey Montessori has a more hands on approach to learning most of the same concepts. The lessons they give are more visual. Once presented the information is given to the student and then they're given the freedom to learn."
"My kids LOVE to go to school. Every parent I speak with says the same thing. They're learning about things they want to learn about and doing it in a way that makes sense to them. Wouldn't that be a great way to learn if you looked back on your own education."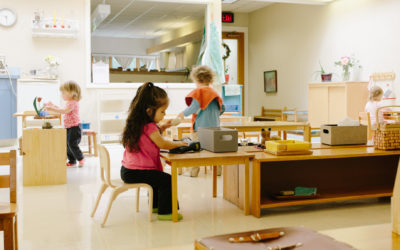 Interested parents will be attending an Open House at Hershey Montessori's Concord Campus on Wednesday, February 12, 2020. Attendees will be provided an overview of the Birth through 6th Grade programs and observe various classrooms. Registration for this event is...
read more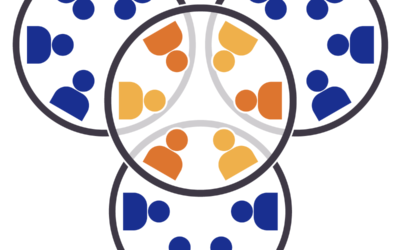 Earlier this school year, Hershey Montessori School introduced Dynamic Governance into their meeting structure. Dynamic Governance (DG) is also commonly referred to as Sociocracy. Dynamic Governance "is an approach to project management, decision-making, and...
read more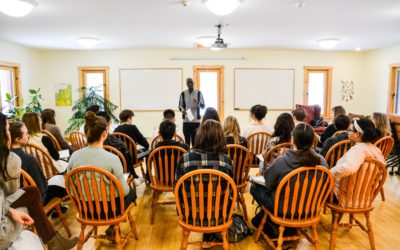 Hershey Montessori School's Upper School students recently welcomed local guest speaker Marvin Montgomery, a motivational speaker and sales trainer with more than 30 years of experience. Hershey students were enlightened as Montgomery shared insights throughout...
read more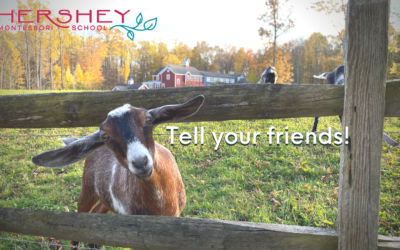 Our first ever referral drive has kicked off and we are asking you to tell your friends about us! We want to share more Montessori with more families who value quality education the same as you do. We believe you can help us find them. Hershey meets the usual...
read more