"Hershey Montessori has a more hands on approach to learning most of the same concepts. The lessons they give are more visual. Once presented the information is given to the student and then they're given the freedom to learn."
"My kids LOVE to go to school. Every parent I speak with says the same thing. They're learning about things they want to learn about and doing it in a way that makes sense to them. Wouldn't that be a great way to learn if you looked back on your own education."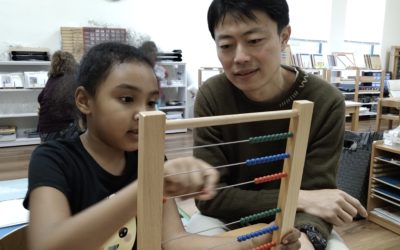 "To say it is a good school is not enough. If you have a chance, come here and observe. You will feel the difference. It is so peaceful and calm. Even the teachers and adults are calm. You will see real Montessori." ~Derek Tsai An Interview with a Teacher in Training...
read more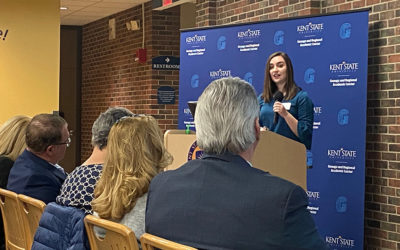 Abriella Minotti, a senior at Hershey Montessori School, recently spoke at the State of Geauga forum held at Kent State University's Geauga campus. A group of approximately 150 politicians, business owners, educators and residents gathered to hear and to talk about...
read more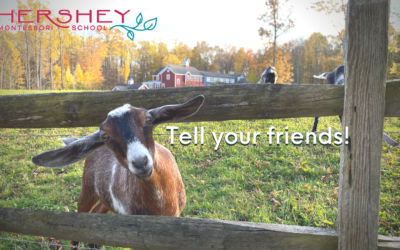 Our first ever referral drive has kicked off and we are asking you to tell your friends about us! We want to share more Montessori with more families who value quality education the same as you do. We believe you can help us find them. Hershey meets the usual...
read more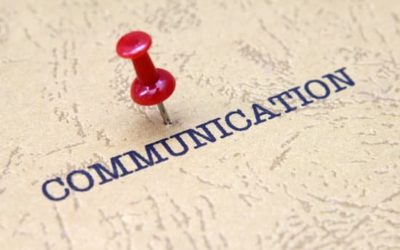 "An education capable of saving humanity is no small undertaking: it involves the spiritual development of man, the enhancement of his value as an individual, and the preparation of young people to understand the times in which they live." —  Dr. Maria Montessori,...
read more