2023-2024 Tuition & Fee Schedule
"The child is both a hope and a promise for mankind."
Affording a Hershey Education
Hershey Montessori School seeks to attract and maintain a diverse student body from a variety of cultural, economic, and geographic backgrounds. Financial aid is available to new and returning families.
Scholarship Opportunities
Although the majority of Hershey Montessori School's tuition aids are based solely on a family's demonstrated financial need, a few select middle and high school students will be eligible for merit scholarships. Scholarships will be based on the student's strength of academic record, personal leadership skills, and anticipated contributions to Hershey Montessori School.
5 Mornings
(8:30 a.m. – 11:45 a.m.)
Tuition: $9,630
Classroom Fees: $180
Total: $9,810
4 School Days Per Week
(8:30 a.m. – 3:20 p.m.)
Tuition: $11,010
Classroom Fees: $700
Total: $11,710
5 School Days Per Week
8:30 a.m. – 3:20 p.m.)
Tuition: $13,840
Classroom Fees: $890
Total: $14,730
5 Mornings (under 5 years)
(8:30 a.m. – 11:45 a.m.)
Tuition: $9,630
Classroom Fees: None
Total: $9,630
School Days
(required for 5 years and older; optional for under 5 years)
(8:30 a.m. – 3:20 p.m.)
Tuition: $12,620
Classroom Fees: None
Total: $12,620
Early Elementary
(8:30 a.m. – 3:20 p.m.)
Tuition: $13,300
Classroom Fees: $40
Total: $13,340
Upper Elementary
(8:30 a.m. – 3:20 p.m.)
Tuition: $13,300
Classroom Fees: $280
Total: $13,580
Adolescent Community: Middle School (12-15 year olds)
Boarding/Host Family
Plans to open up a Middle School boarding community are slated for the 2024-2025 school year.
Hershey currently offers a developmentally appropriate Homestay/Host Family experience for Middle School students. Inquire to learn more at szinkhann@hershey-montessori.org.
Adolescent Community: Upper School (15-18 year olds)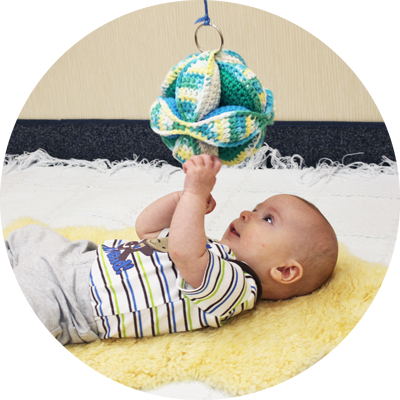 You and your baby enjoy sacred time with one another while discovering, playing and reconnecting in a unique space designed specifically for infants.
Days: Tuesday evenings or Wednesday mornings
CLASSROOM FEES INCLUDE:
Young Child Community: Meals fee for the lunch and/or snacks the student enjoys daily while in the community depending on the attendance option selected.
Early Elementary: Most curriculum-based day field trip expenses, occasional classroom luncheons, an educational magazine subscription and other classroom incidentals. 
Upper Elementary: Camp trip taken in the fall and other classroom incidentals. 
TUITION/FEES DO NOT INCLUDE:
Meals (unless a Young Child Community or boarding student)
Evening/weekend meals for Adolescent Community Day Students
Adolescent Community Annual Classroom fees
View Fee Details »
Graduation fees for 12th grade students
SHORT-TERM BOARDING OPTION:
Short-term boarding sessions offer local day students the chance to experience the immersion and independence of living, working, studying and socializing with their peers and community members from around the world for the period of eight weeks. Students join the community in making meals, doing chores, working on the farm, and participating in after-school creative or physical expressions. Short-term boarding students will be expected to participate fully in the life of the farm and to take on the increased responsibilities of handling their own daily lives. Day students can choose either a 5-day option, from Sunday evening through Friday afternoon and go home on weekends, or board full-time through the weekends.
Visit Hershey Montessori
The student experience at Hershey Montessori is truly unique and must be observed to gain full understanding. We invite you to visit our campus to learn more.