Welcome Hershey Parents!
As parents, we come together to support our children during their journey at Hershey Montessori. This section of the web site provides parents of current students with the latest news, information on upcoming events, opportunities to get involved and access to all required forms.
Events, News, and Calendars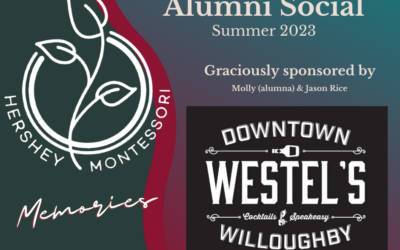 Join us for Hershey Montessori School's Alumni Social! The Alumni Social is open to Hershey alumni and guides. Hershey defines "Alumni" as any person who has been enrolled at Hershey Montessori School for any length of time. Come connect with us and to one another!...
read more
Download Academic Calendars