Hershey Montessori Staff
"The greatest sign of success for a teacher is to be able to say 'The children are now working as if I do not exist.' "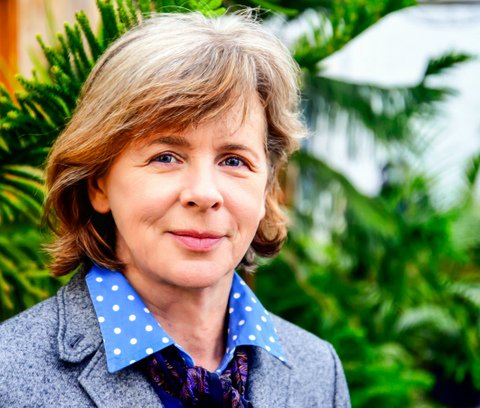 Paula Leigh-Doyle
Head of School
Paula joined Hershey Montessori School in 2007 as Head of School, supporting the Concord and Huntsburg campuses. Paula holds a Bachelor of Arts degree in Education from Goddard College in Vermont, and an AMI Primary Montessori diploma from Sion Hill College in Ireland. Her experience includes eight years of teaching, and thirty-one years of specialization in Montessori education for economically and developmentally at-risk children. She was also the founding Executive Director of an AMI Montessori school in Cleveland. Her dedication to education includes twenty-one years of headship at independent Montessori Schools. Paula is a presenter for national and international education and Montessori conferences, and published in North American Montessori Teacher Association journals. Paula treasures her time on her mini-farm, as a steward of sheep, horses, and various pets and also growing food. She enjoys learning about living systems and contributing to community wellbeing.
Concord Staff & Assistants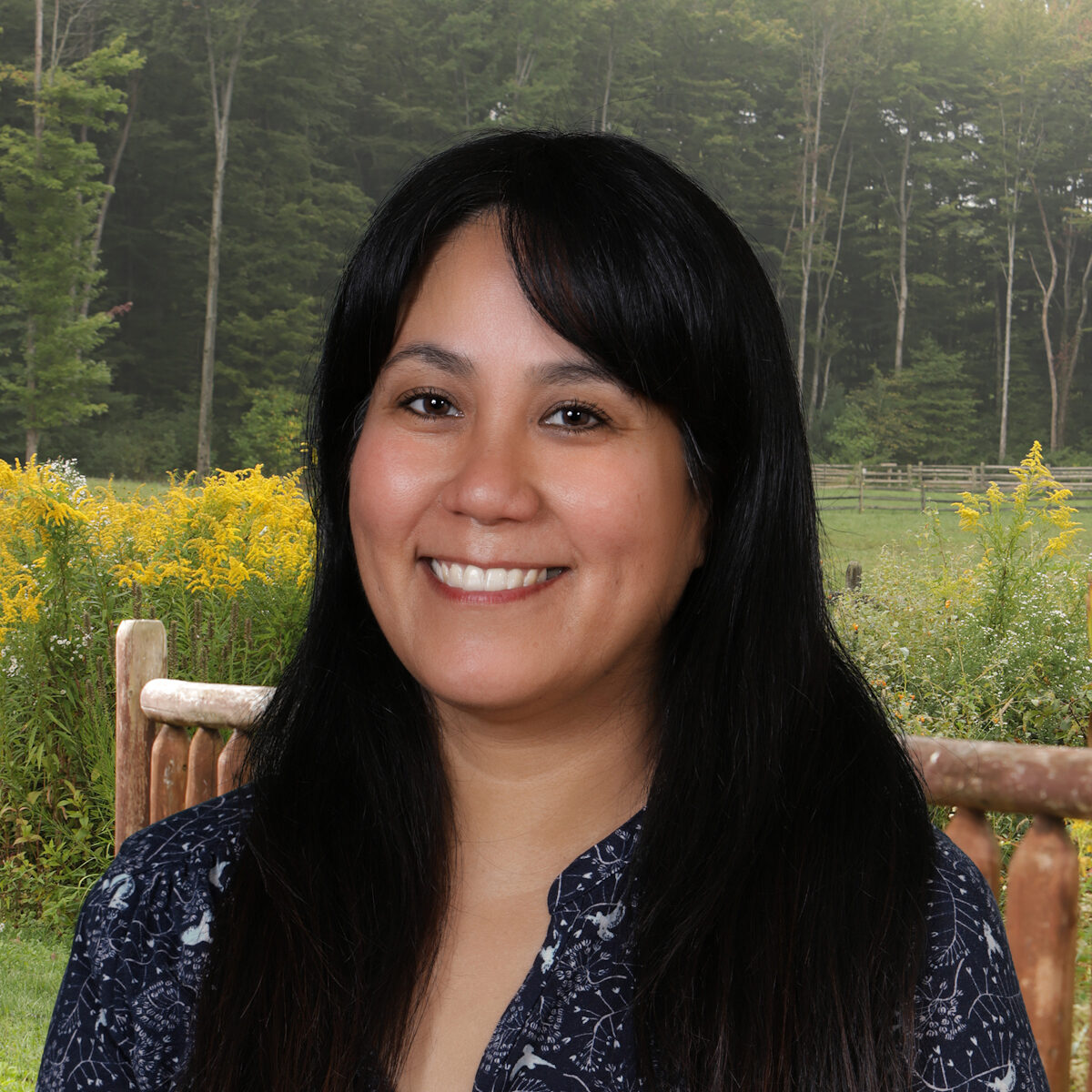 Lashawn Caldwell
All-Day Young Child Community Guide
Lashawn grew up in Redlands, California, and received her Bachelor of Arts degree in Cultural Anthropology in 2002 from California State University, San Bernardino. After the birth of her first child, she decided to explore and learn more about Montessori. She became an assistant in a Toddler Community at Montessori in Redlands School in Redlands, California. After working there for three years, she and her family moved to Cleveland Heights in 2011, where she started as an assistant in the Toddler Community at Ruffing Montessori School. Thereafter, she enrolled in the AMI Assistants to Infancy Training with Dr. Silvia Dubovoy at the Montessori Institute of San Diego in La Jolla, California. In 2018, she successfully completed her Master's in Montessori Education for children ages 0-3 years from Loyola University in Maryland. Lashawn enjoys camping, playing the ukulele, and spending time with her three children in her free time.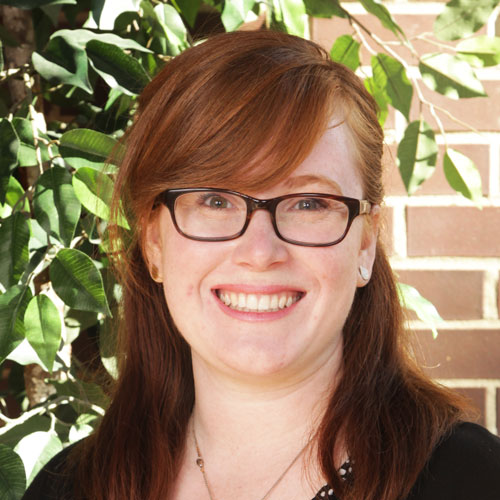 Danielle Krause
All-Day Young Child Community Guide
Danielle received her Bachelor of Arts in Child Development with a minor in education in 2010 from Whittier College. Following that she attended the Montessori Institute of San Diego and the University of San Diego, earning her AMI Assistants to Infancy and Primary diplomas, as well as a Master's in Education in curriculum and instruction with a specialization in Montessori Education in 2011. Danielle has been with Hershey Montessori School since 2011. Danielle grew up in San Diego and enjoys crafting, decorating, cooking, baking, reading and a good movie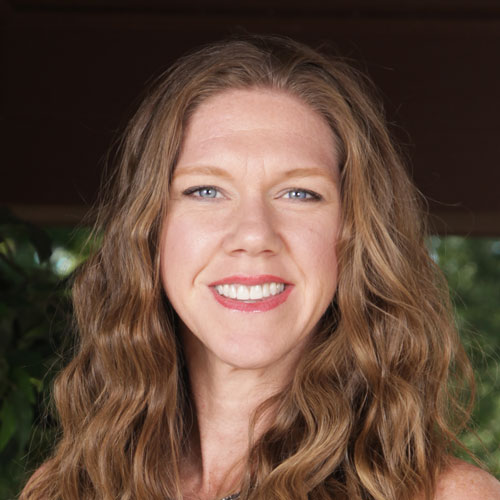 Tierney Dewan-Saperstein
Parent-Infant Community Guide
Tierney earned her undergraduate degree from Xavier University in Social Science in 1998. Tierney received her AMI Primary diploma from the Washington Montessori Institute and her Master's in Education from Loyola University in Maryland in 2002. She earned an AMI Assistants to Infancy diploma in 2004 and has been with Hershey Montessori School since 2002. In her time away from school, Tierney enjoys teaching group fitness classes and spending time with her husband, Josh, and their daughters.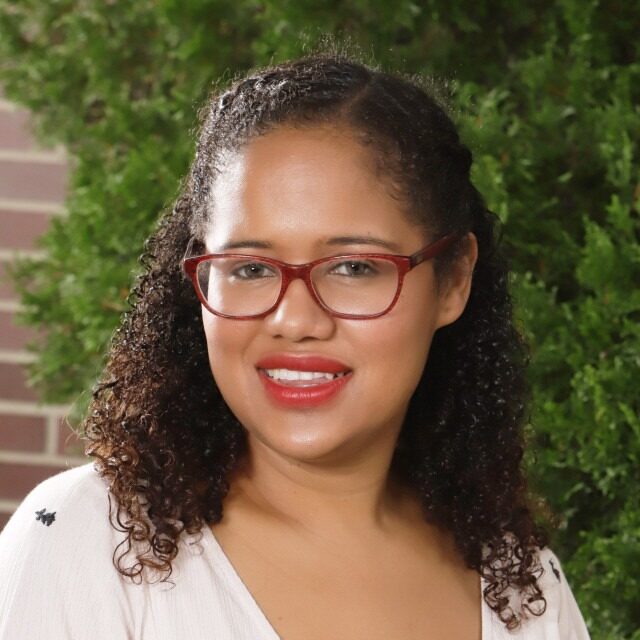 Luisa Mendez
All-Day Young Child Community Guide
Bio coming soon.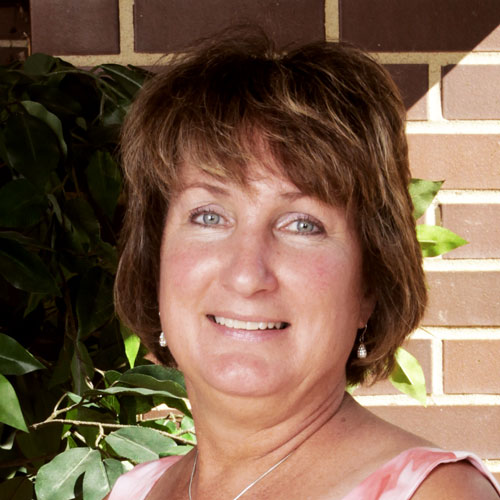 Karen Hannan-DeWalt
Children's House Community Guide
Karen received her AMI Primary diploma at the Ohio Montessori Training Institute in Cleveland in 1998. She also holds a Bachelor of Arts in Biology from Hiram College with a minor in environmental studies. Karen assisted in the Young Child Community at Hershey Montessori for two years prior to becoming a teacher at the Primary level in 2000. Karen enjoys yard work, playing in rivers and handywoman work.Karen's three sons have been long-time students at Hershey beginning in the Parent-Infant program.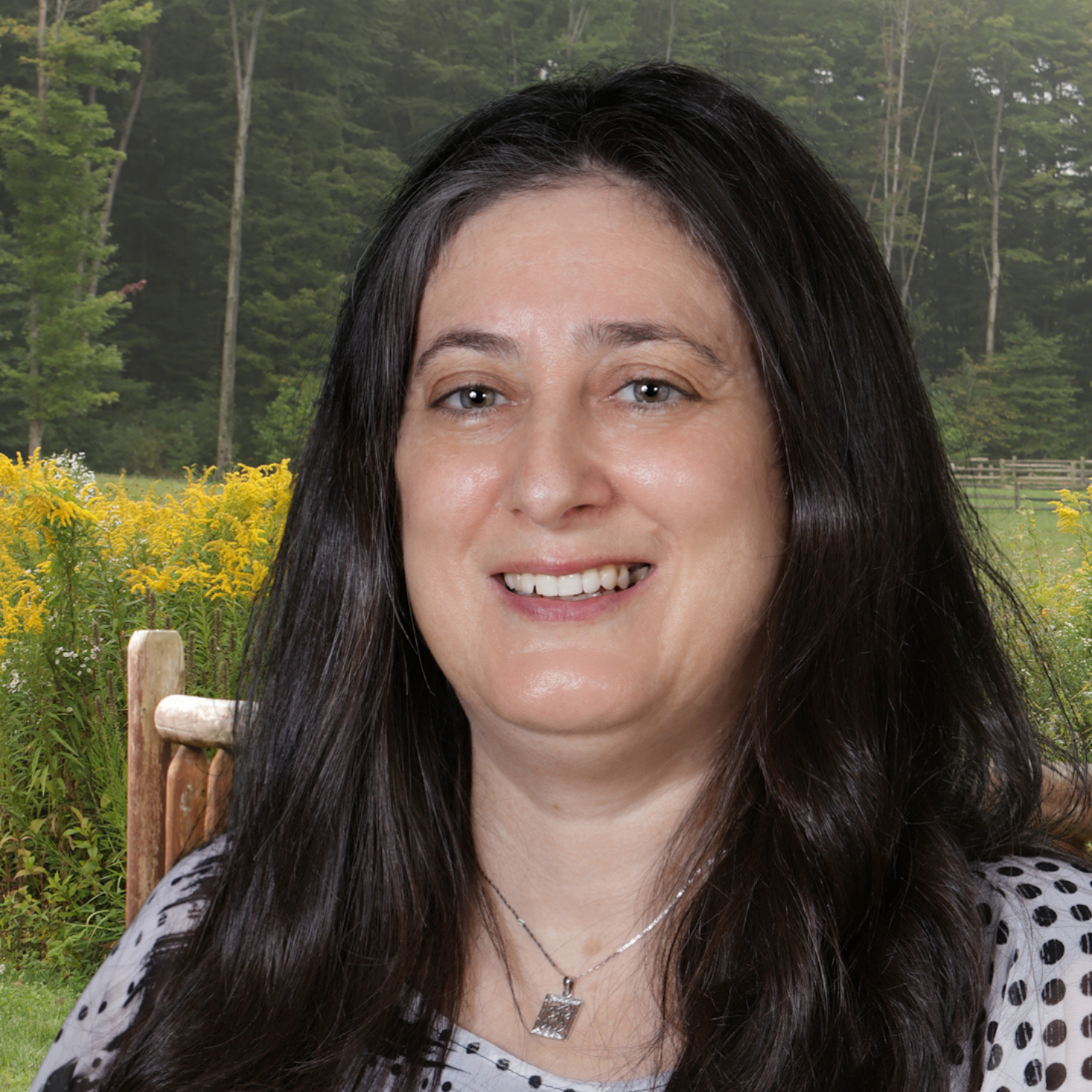 Hind Hassan
Children's House Community Guide
Hind is a greatly respected AMI Children's House guide with fifteen years of experience and a tangible energy for bringing the highest quality pedagogy to children.  Hind trained with current Hershey guide Johan van der Wee and retired AMI Children's House guide Jayne Koeth, and took a lead role in a Montessori classroom in Cleveland's Urban Community School. Hind obtained her Bachelor's of Arts degree in education in Lebanon and taught there for seven years before moving to the USA and discovering Montessori.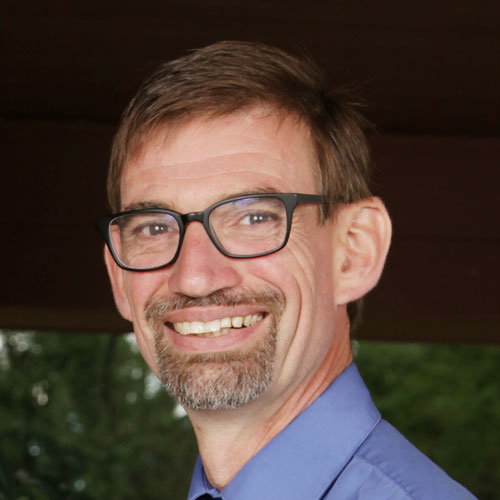 Johan van der Wee
Children's House Community Guide
Johan earned a Bachelor of Science in Agriculture from the International Agricultural College in the Netherlands, and a Master's Degree in Public Administration from the University of Dayton. Wanting to further explore a career in education, Johan enrolled in the Ohio Montessori Training Institute, earning his AMI Primary diploma. He also completed the Montessori Orientation Program to Adolescent Studies. Johan has been with Hershey Montessori since 2014. When he is not teaching, Johan enjoys running (he has completed nine marathons, including Boston!), biking, painting, and spending time with his beloved dog, Betsy.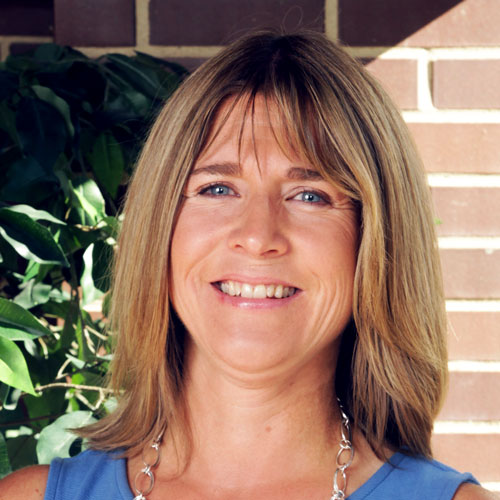 Jennifer Finan
Early Elementary Community Guide
Jennifer attended Ohio University where she received her Bachelor's Degree in Hearing and Speech Sciences.
After serving as an Elementary Assistant at Hudson Montessori School, she was inspired
to enroll
 at the Washington Montessori Institute
where she
received her AMI Elementary diploma.
Jennifer has taught both Upper and Early Elementary since
joining Hershey Montessori in 1993. Jennifer enjoys traveling, camping, hiking, cooking, and photography.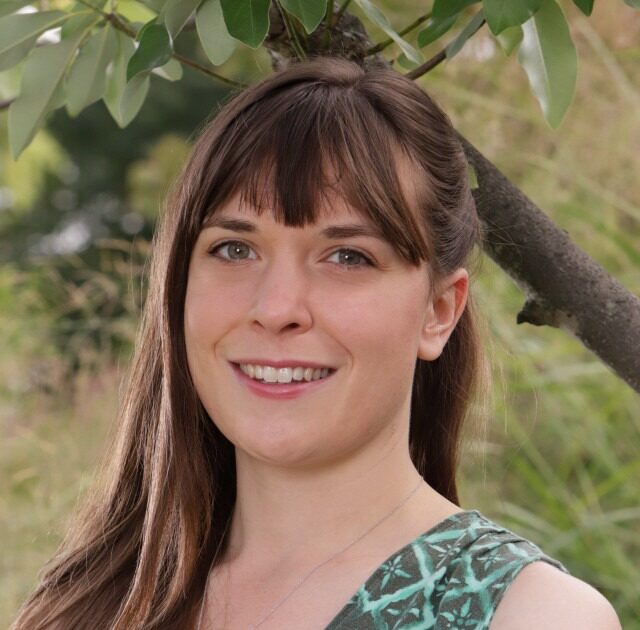 Saren Peetz
Early Elementary Community Guide
Saren attended Hudson Montessori School and came to Hershey to study as a 9th grade student (Hershey did not yet have a high school in those years). She volunteered multiple times a week on the farm through high school and during her summers in college. Before returning to Hershey as a guide, Saren attended College of the Atlantic in Bar Harbor, Maine and completed her AMI Montessori training outside of Baltimore. Her first teaching position involved the starting of the first elementary classroom at a tiny rural Montessori school in Virginia. She and her partner, Ian, have two bunnies, a blind kitty, a California king snake, and about 360,000 honeybees in six colonies! She also frequently visits her childhood horse and dog at her family's home nearby.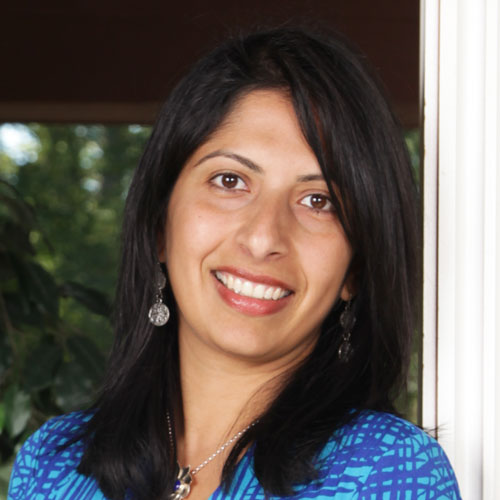 Venus Kohler
Upper Elementary Community Guide
Venus has been working with children in the Montessori environment since 2004 in Washington state.  She went on to pursue her AMI Elementary training in 2006 at the Montessori Institute of Milwaukee.  She also holds a Bachelor of Arts in English Literature from the University of Mumbai and a Bachelor of Science in Education, as well as her Master of Science in Education.  Venus also assisted in Montessori curriculum alignment with state standards.  Venus joined Hershey Montessori in 2012.  Venus and her husband Eldon have two sons and a daughter.  In her spare time Venus enjoys baking, organic gardening, home improvement projects, reading, and writing poetry.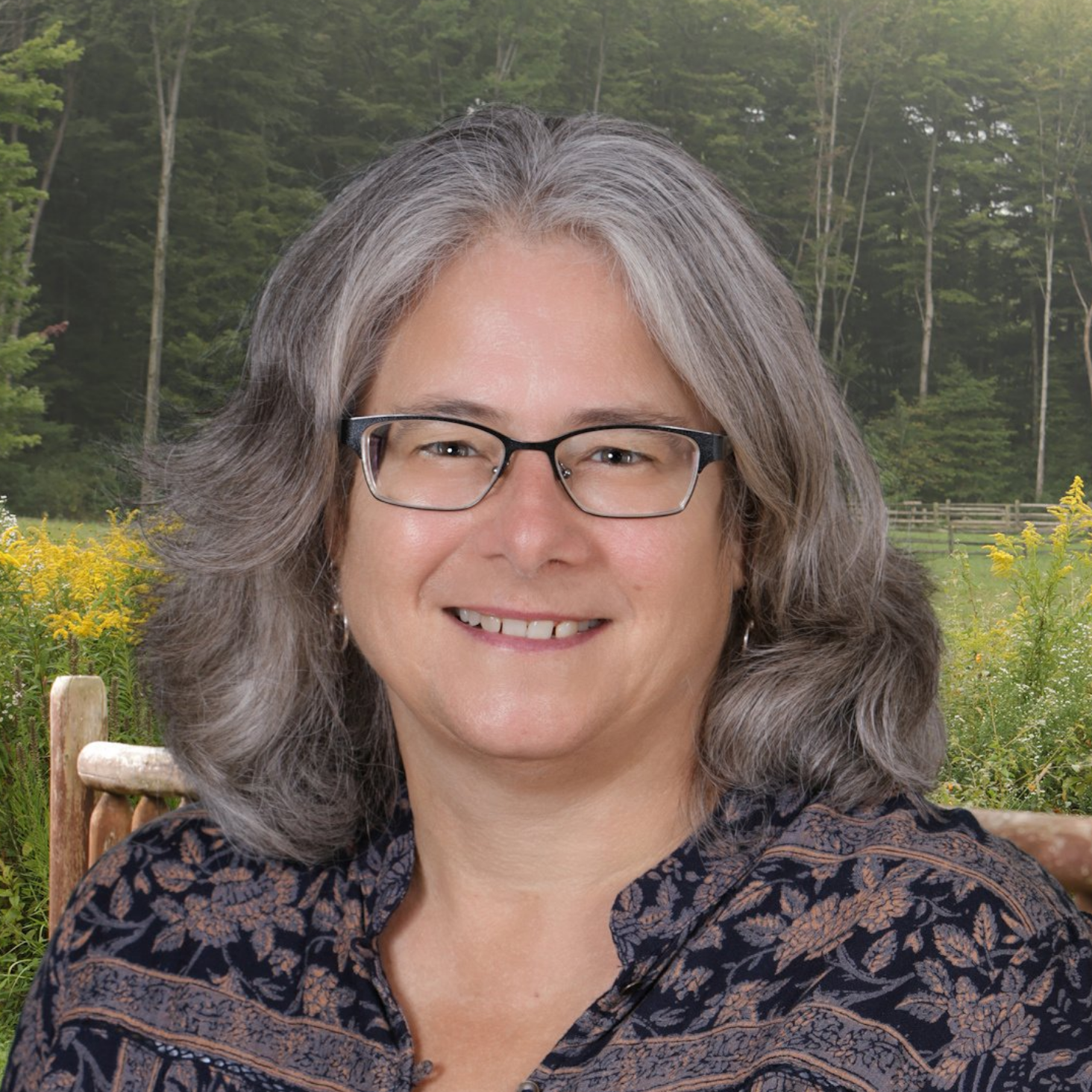 Sarah Tetzloff
Upper Elementary Community Guide
Sarah holds a Bachelor of Fine Arts in Theatre from Lake Erie College in Painesville, Ohio, and received her AMI Elementary diploma from the Washington Montessori Institute, along with her Master's in Education in Montessori Education from Loyola University in Maryland. Sarah spent 18 years teaching and directing youth in theatre arts and additional time as an Outreach Director helping school faculty incorporate the arts into their curriculum. Sarah joined Hershey Montessori School in 2007. Sarah enjoys playing volleyball, bird watching and researching her family history.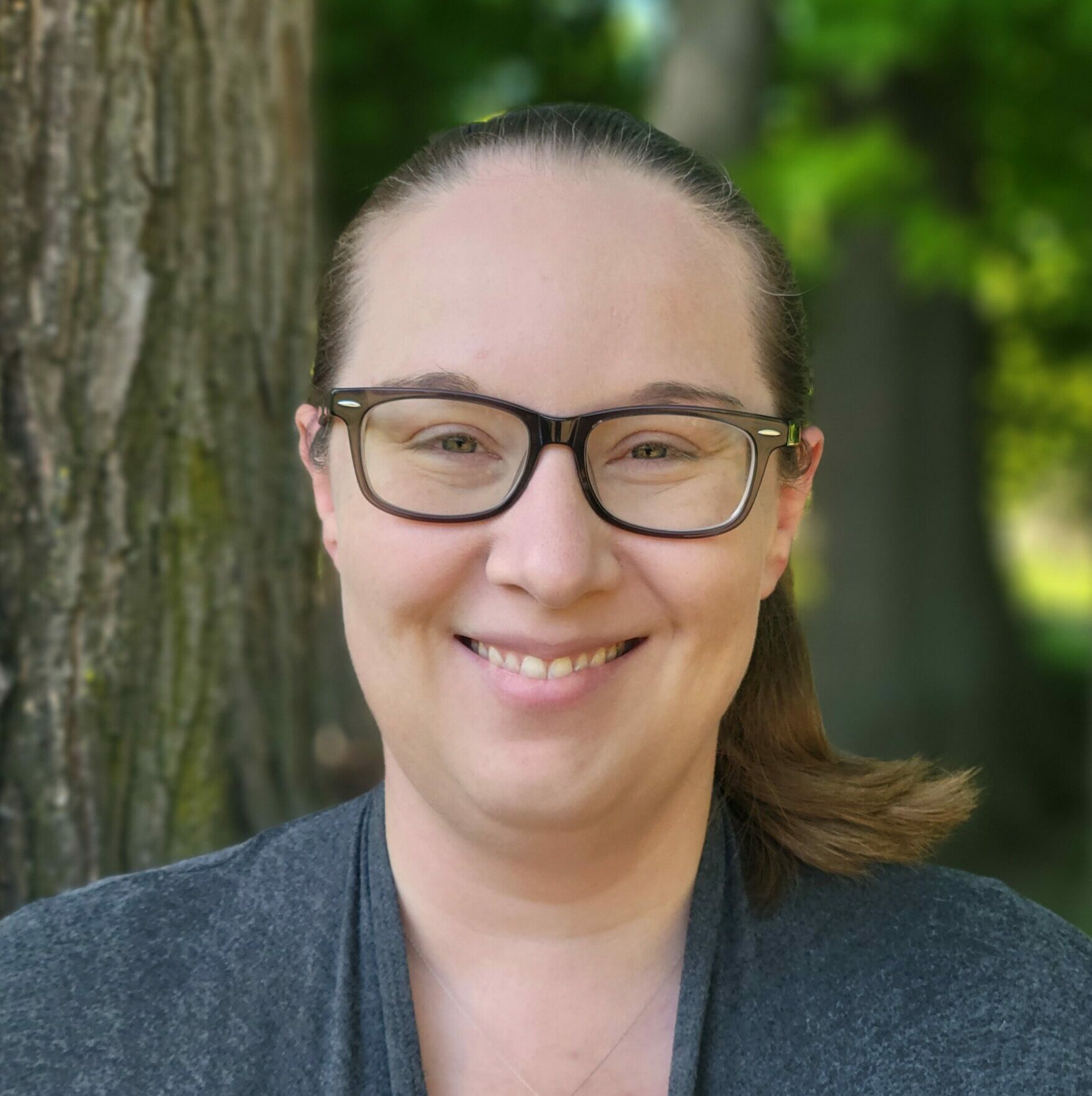 Leslie Steelman
Concord Campus Office Coordinator
Leslie joined the Hershey Montessori School community in December of 2016.  She holds a Bachelor of Arts degree in International Affairs from the University of Mary Washington in Virginia, and a Master's degree in Secondary Education from Holy Family University in Philadelphia.  Following her undergraduate degree, Leslie served as a Peace Corps Volunteer for two years in the West African country of Niger.  While living in Niger, she worked with her town's middle school to promote girls' education through extracurricular activities.  Leslie has prior substitute teaching experience with area public school districts and administrative experience with a local accounting firm.  She and her husband Lyle enjoy traveling and taking road trips whenever they have the chance.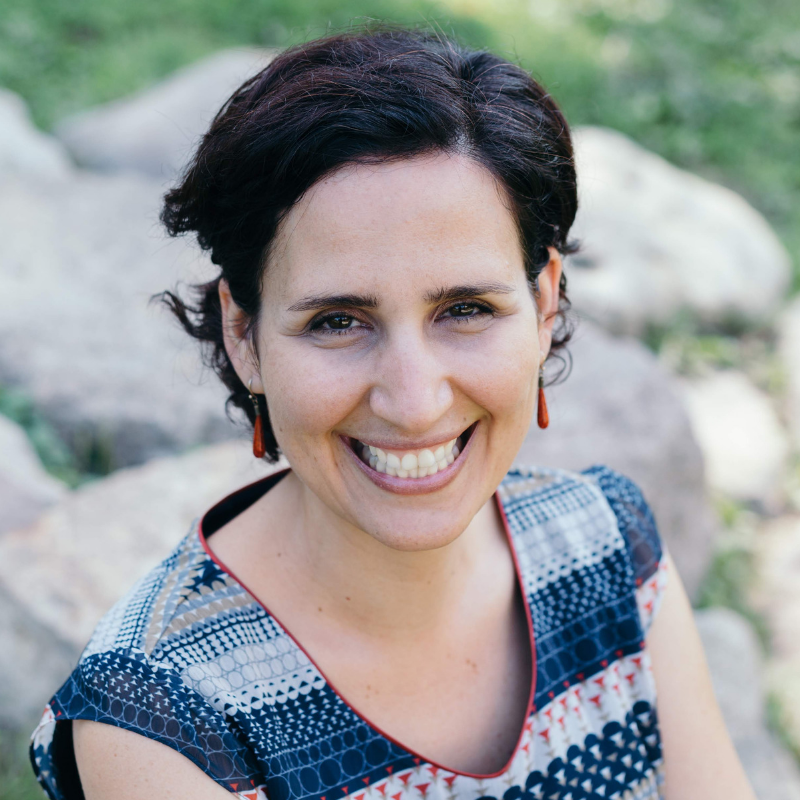 Zaynab Twaddell
Young Child Community and Children's House Support Coordinator
Zaynab has a master's degree in Montessori Education from Loyola University in Maryland and received her AMI Primary Diploma in 2003 from the Foundation for Montessori Education in Toronto, Canada. She has spent the last 8 years living in China with her family, where she held various roles including being a stay at home parent, running a small Montessori Children's House, and later working at a large Montessori School in Shenzhen, China. Zaynab worked at Hershey previously as admin support in the Development Office, as well as did substitute teaching at all levels. She is thrilled to be back with her whole family, her husband working at the Huntsburg campus teaching Mandarin Chinese, and her two young boys attending the program. Zaynab loves singing with children and has experience with the Music Together In-School curriculum. In her spare time, she enjoys going for nature walks, healthy cooking, building community with family and friends, and wants to learn how to play the guitar!
Huntsburg Administration & Support Staff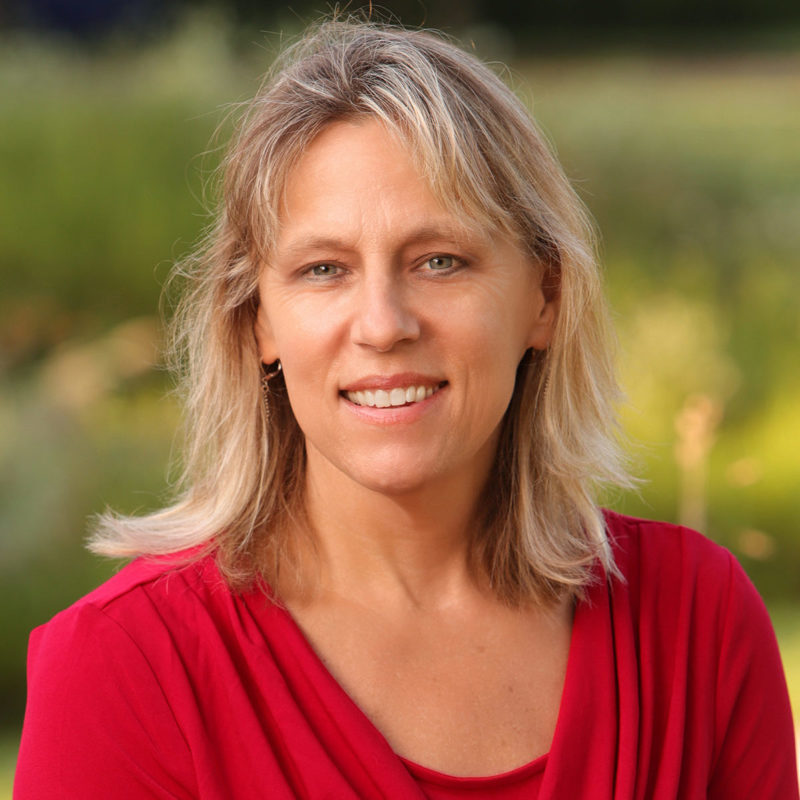 Judy Kline-Venaleck
Associate Head of School, Huntsburg Campus Director
Judy serves as Associate Head of School and Huntsburg Campus Director, as well as a guide for Hershey Montessori. She holds an environmental education major, including a secondary education teaching certificate. Judy is involved in many areas at the adolescent community, regularly teaching workshops. Judy joined Hershey Montessori in 1997. Judy's interests include nutrition, gardening, cooking, knitting and a variety of sports.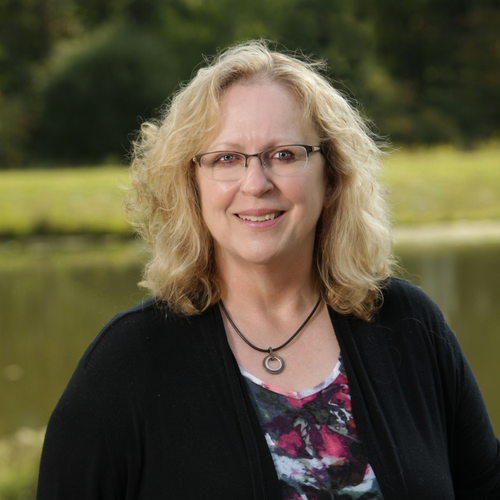 Robyn Dill
Administrative & Admissions Manager
Robyn earned her Bachelor's Degree in Interdisciplinary Studies with a concentration in communication from Miami University. Her farm experience led to a career in the commercial horticulture industry as a trade magazine editor, writer and marketing professional prior to joining Hershey. She interfaces daily with students, staff and parents at the Huntsburg Campus. Robyn joined Hershey Montessori in 2011 and lives in nearby rural Geauga County.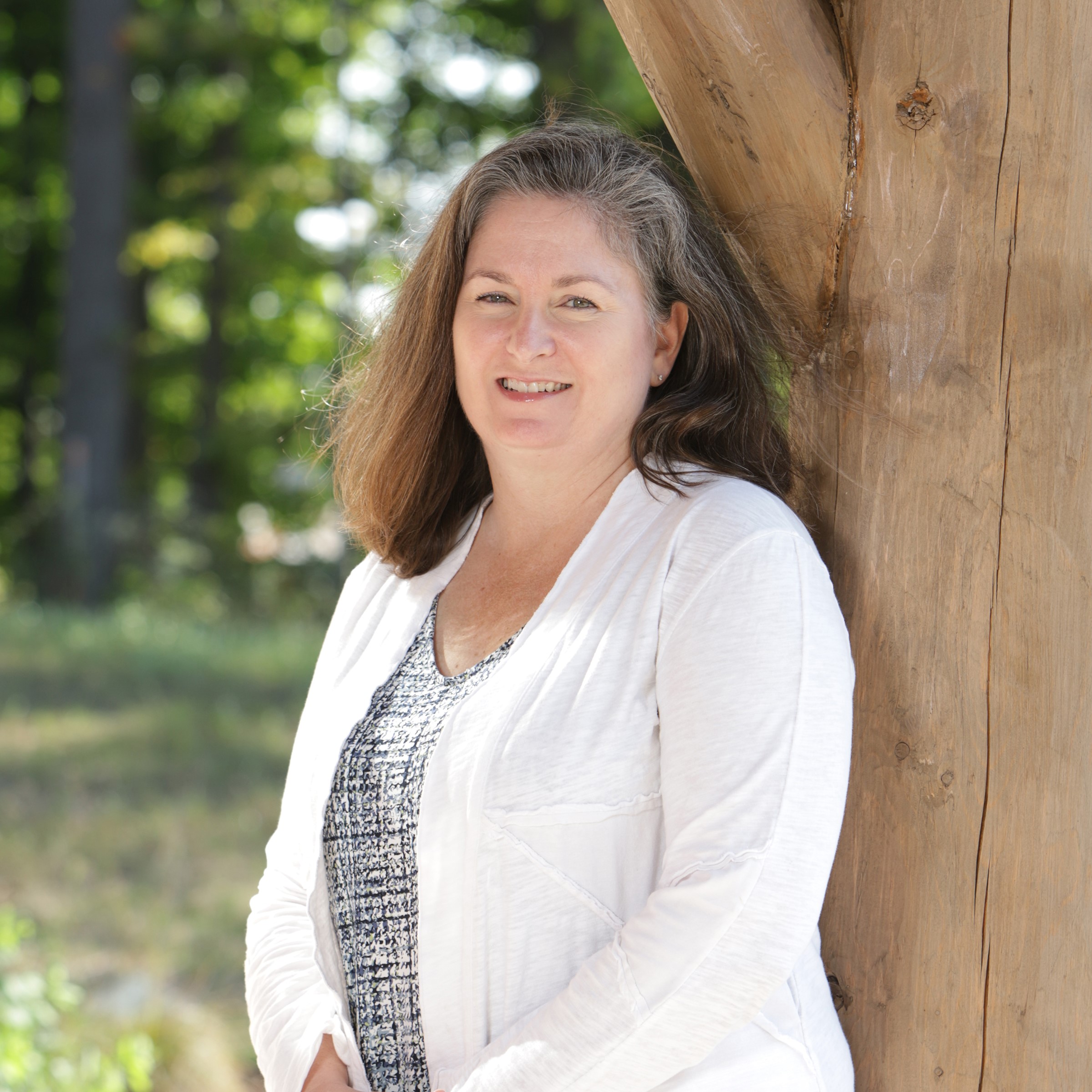 Laura Jolliff
Office Manager & Technology Advisor
Laura is a native Northeast Ohioan and earned her Bachelor of Arts degree in Biology with a Music minor from Case Western Reserve University. Prior to joining the Hershey Community in 2018 when the Upper School building opened, she spent twenty years working in corporate information technology. Outside of school, Laura enjoys supporting local food organizations, hiking and spending time with her family.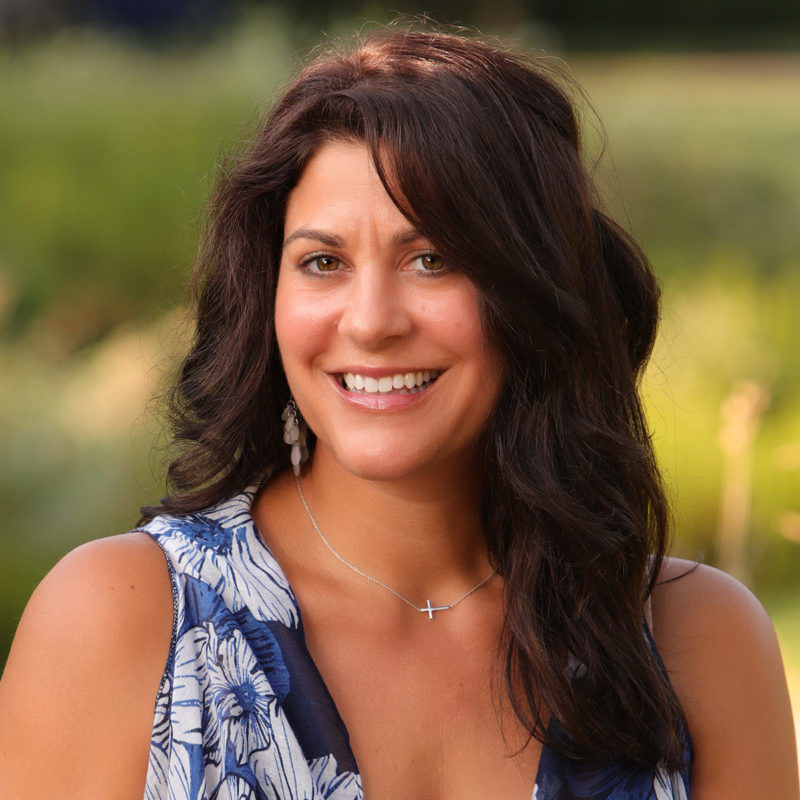 Tania Bertolone
Middle School Director
Tania earned her Bachelor of Arts in Theater from Miami University and minored in sociocultural studies. In her first year out of college, she traveled the eastern half of the U.S. as a puppeteer for MadCap Puppets. Tania moved to California to study theater in Los Angeles, and simultaneously began writing, recording and performing her own music. In 2006, Tania moved back to Ohio to pursue a teaching degree at Notre Dame College. She spent numerous years teaching math to elementary students at a local public school district prior to joining Hershey. She was asked to serve as a board member for the Ohio Montessori Alliance. Tania joined Hershey Montessori in 2015 and enjoys cooking, yoga, gardening, hiking and spending time with family.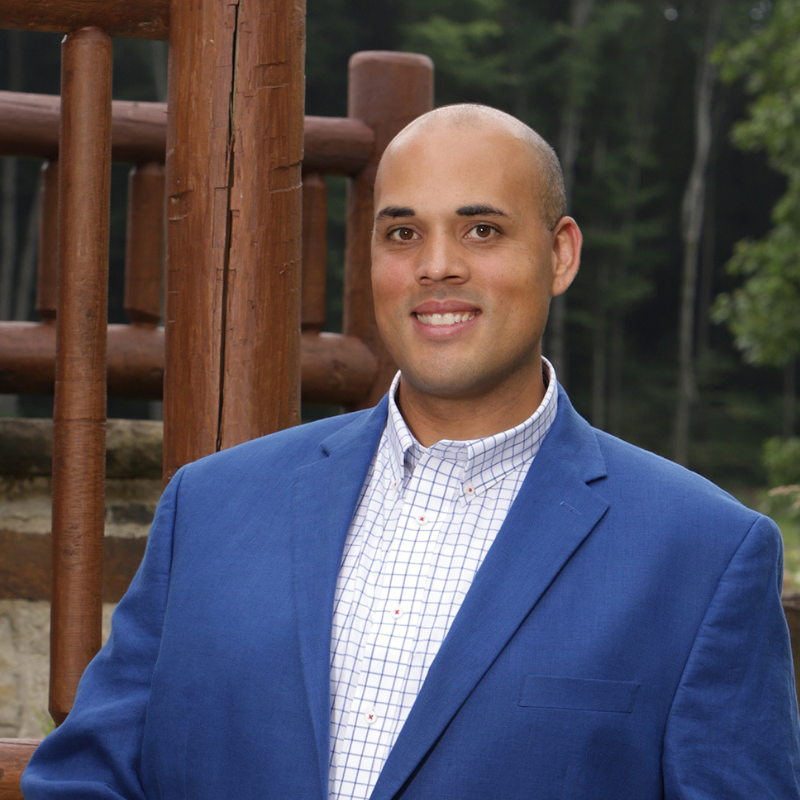 Wes Wilson
Upper School Advancement Director
Wes has been teaching in independent schools since he graduated from The University of Virginia with a BS in Biological Chemistry in 2005.  He began his teaching career teaching upper school sciences and athletics at Woodberry Forest School in Virginia followed by 11 years at Hawken School in Gates Mills, OH.  He is a native to Huntsburg, Ohio, and grew up only a few minutes away from Hershey's Adolescent Campus.  Wes completed his AMI Certification for the NAMTA Adolescent Studies and is began his work at Hershey in 2018 as the Upper School Coordinator and a guide for Upper School sciences.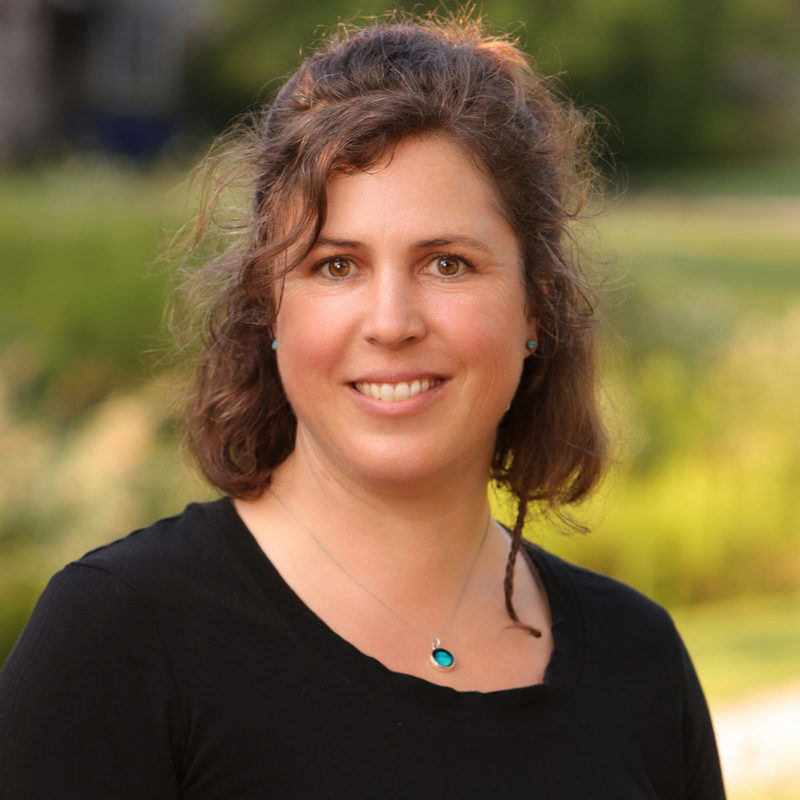 Joyce Cole
Farm Manager
Joyce comes to Hershey with her Bachelor of Arts degree in Biology from Hiram College.  She also holds a post-baccalaureate certification in secondary education from Cleveland State University. For the past 15 years, Joyce has lived with her husband, Tom, and their two children, Ella and Tommy, in rural dwellings outside of Cincinnati and Cleveland (Geauga County). Inspired by a deep curiosity to live sustainably on the land and a long-standing dream to farm, she studied herbalism, worked on farms and fed her family locally-grown and foraged foods. From her current home in Chardon, Joyce enjoys shepherding both her goats and her two adolescents, practicing yoga, and helping her husband build their unconventional silo and shipping container home.   She is honored to share her passion for farming with Hershey Montessori's Adolescent Community.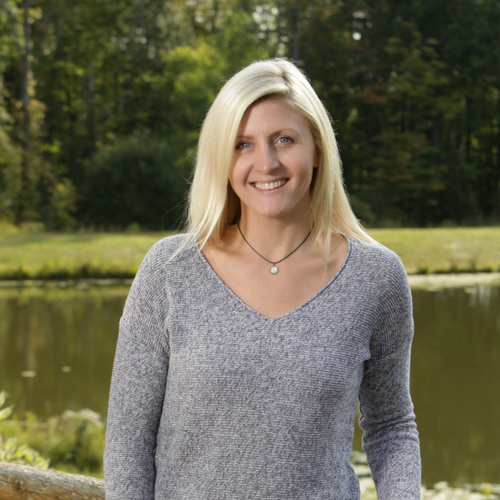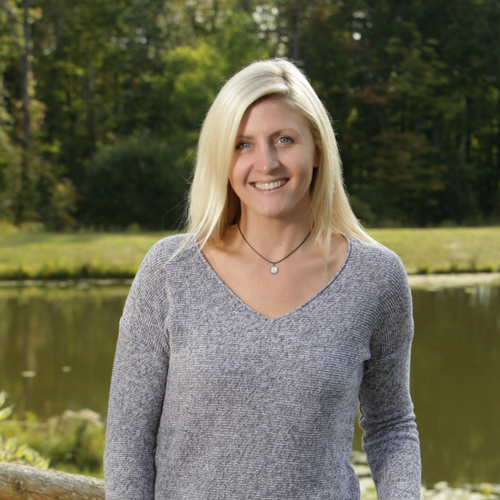 Katie Poe
Nutrition & Kitchen Coordinator
Katie joined Hershey Montessori School in 2014, and holds a bachelor's degree in Nutrition Science. As the nutrition manager, she is responsible for menu planning, daily meal preparation with students, and interaction with local vendors. She takes pride in sourcing local products and utilizing as much of the home-grown fruits and vegetables from our farm in the kitchen as possible. Meals are planned to maximize a diverse, nutritious diet. Katie's hobbies include being a mom to two awesome children who have both attended Hershey, gardening, softball, and traveling.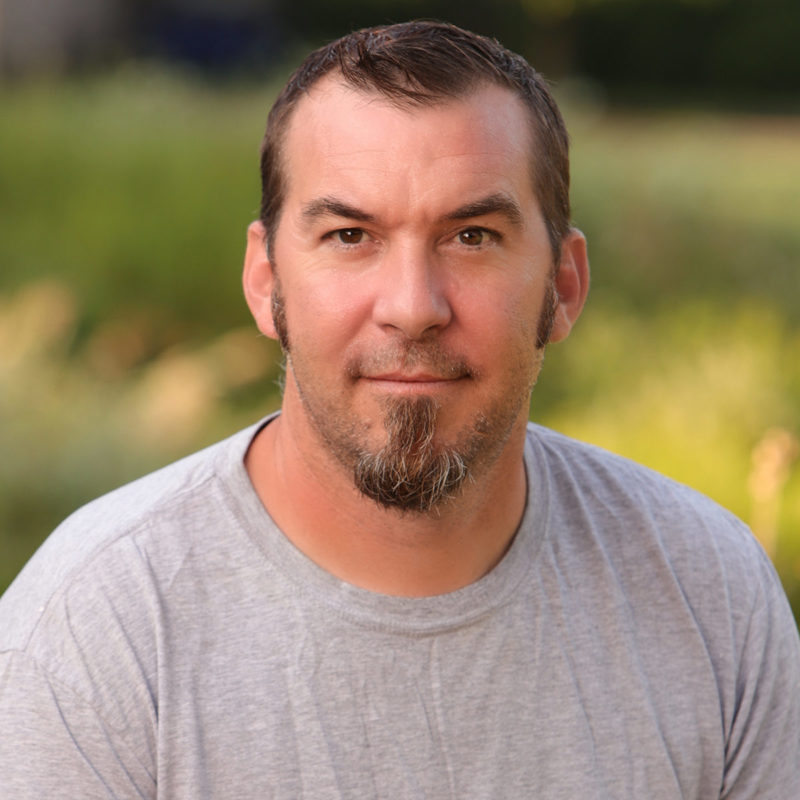 AJ Bissell
Whole School Facilities Manager
A.J. grew up in Chardon and resides in Burton with his wife Tracy and their son Ben who is a student at the Hershey Upper School.  Currently he is the Whole School Facilities Manager for Hershey, managing the Concord and Huntsburg campuses.  He worked in the construction industry for twenty years, including six years living in the Catskill mountains in New York learning the timber framing, plumbing, stone masonry and heavy equipment trades.  A.J. enjoys being outdoors, mountains, streams, golfing, motorcycles and cooking.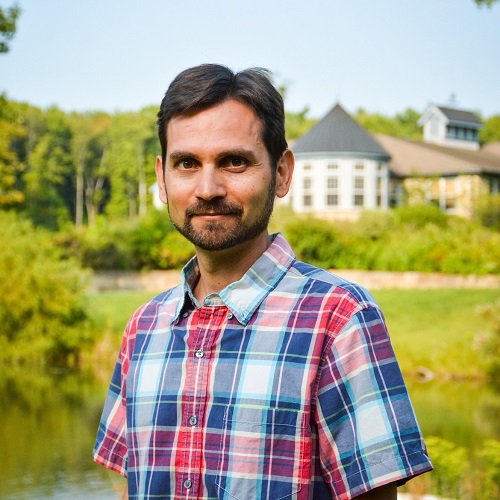 Aaron Twaddell
Mandarin Guide
Aaron grew up in the Cleveland area and, after a year in Japan as a high school exchange student, attended Case Western Reserve University, where he obtained a BA in International Studies and Asian Studies and began study of Mandarin Chinese. Since university, he has spent most of his life in various cities across China, studying, teaching and starting a family. Along the way, he completed the AMI Elementary training and a Master of Education in Montessori Integrative Learning. He has experience teaching English and Chinese in university in China, and working in Montessori elementary and early childhood programs in China and the US. He returned to the Cleveland area to be closer to family and join the Hershey community with his wife, who is now a Hershey Children's House guide, and their two young boys. He is excited about joining the Adolescent Community and opening a new chapter in its World Language program. He also enjoys tennis and basketball, singing and dance, meditation and yoga.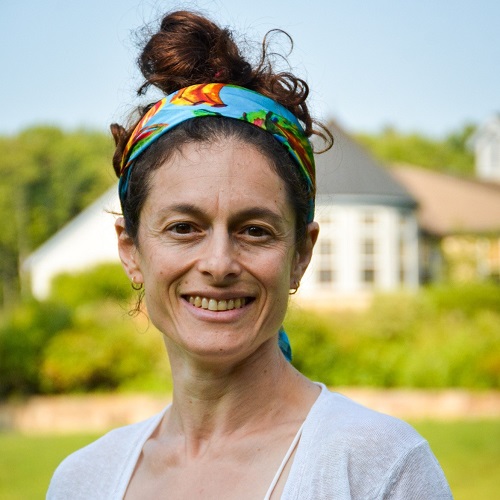 Sara Guren
Visual Art Specialist
Sara received her degree in Psychology from the University of Michigan in 2000.  She began working with adolescents both during her time at Michigan and afterwards as a backpacking trip leader in the Western U.S. and British Columbia wilderness' for a teen adventure company, Adventures Cross Country.  She then went on to work and travel in New Zealand, Ski Patrol in Lake Tahoe California, and earn her certificate in Photography in two summers at the Rocky Mountain School of Photography in Missoula, Montana. She completed the AMI Orientation to Adolescent Studies in 2010 and has served as an art specialist for Creative Expression classes both at Hershey and Marin Montessori School in California.  In addition to teaching photography at Marin Montessori School she and her husband became house parents for their boarding program for a year. She and her family returned to Ohio last year and as a Hershey Montessori graduate, Sara is thrilled to be able to join the staff on the Farm as well as to have her two girls enrolled at the Concord Campus.  Sara's interests include trail running, art art and more art, gardening outside with her kids and curling up on the couch with a good book and a cup of tea.
Huntsburg Staff – Middle School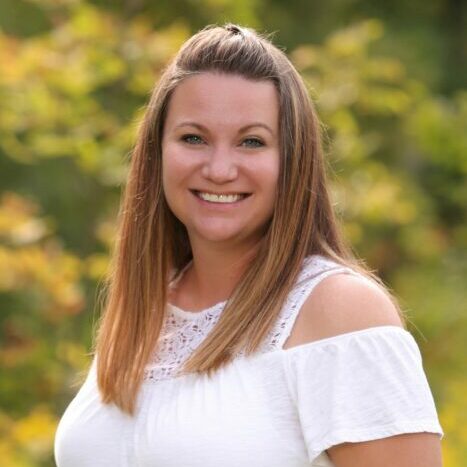 Michelle Miller
Guide
Michelle joined Hershey as the tutor for the adolescent community in 2017. She grew up in the Cleveland area and holds a bachelor's degree in Education from Eastern Michigan University with minors in Mathematics and Science.  While at Eastern, she participated in The Renaissance Partnership for Improving Teacher Quality, which was endorsed by the US Department of Education. Michelle is a military wife and has traveled, lived, and taught children in many states over the last 20 years.  Prior to being sent to their first post in San Juan, Puerto Rico, she taught fifth grade for six years.  While in San Juan, she tutored ESL students of all ages.  Since returning home to Ohio in 2012, Michelle and her husband Aaron have been busy raising three sons.  In 2019, she became a middle school math guide for Hershey.  In her free time, she enjoys traveling, hiking, and playing sports with her family, and curling up with a good book.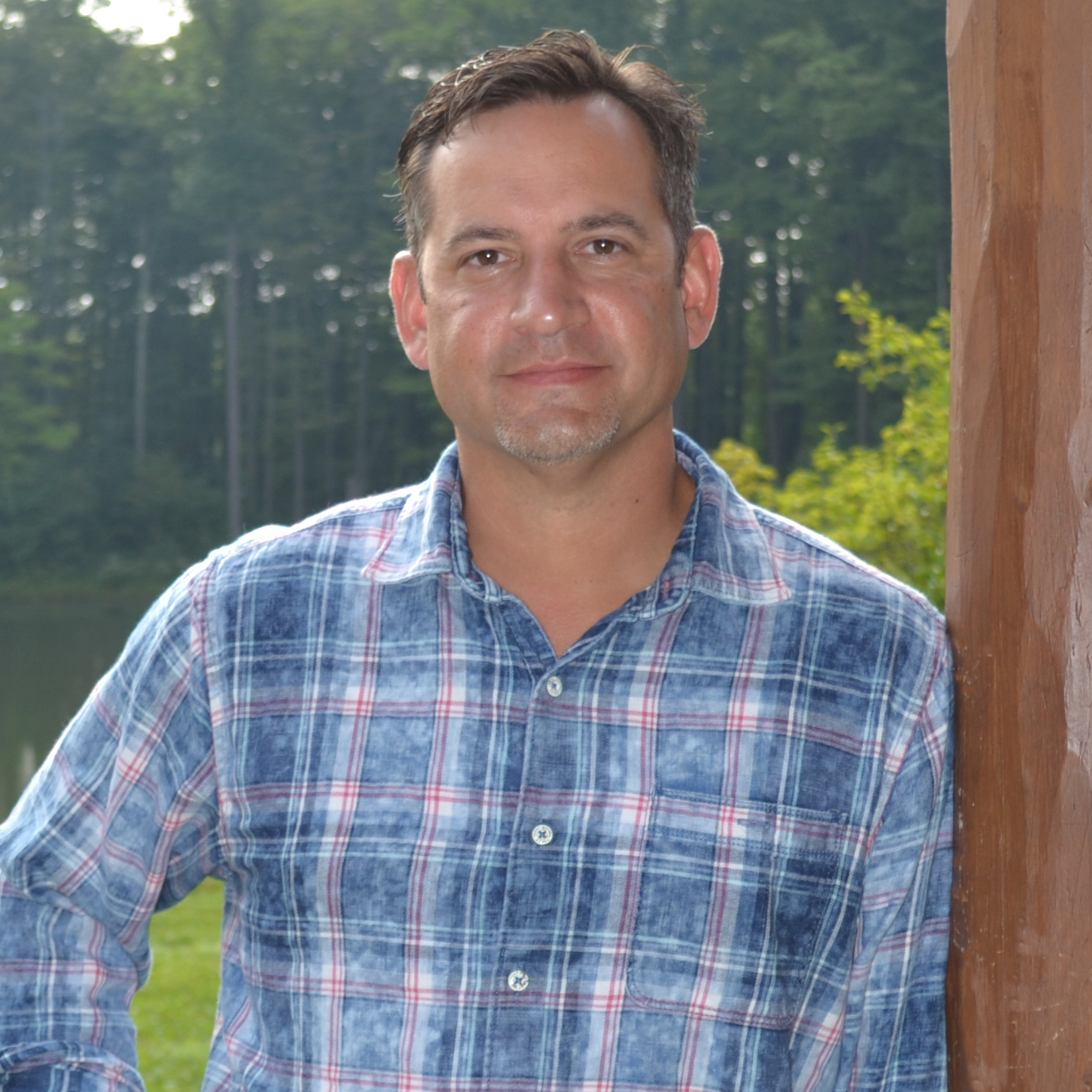 Aaron Miller
Guide and Physical Expression Specialist
Aaron grew up in Mentor-on-the-Lake, Ohio and attended John Carroll University and Lake Erie College earning a degree in History. He was a two-sport athlete at JCU playing baseball and basketball. Aaron is in his eighteenth year with the United States Coast Guard and a reservist at Station Cleveland Harbor, Ohio.  He is a middle school guide teaching Humanities and Physical Expression.  His wife Michelle is a guide at the middle school, as well. Their oldest son was born in Puerto Rico and their twin sons were born in Burlington, Vermont. Aaron enjoys coaching the Riverside Youth Travel Soccer Team and is a member of the Riverside Riverhawks Youth Football Board. He also sells real estate for Berkshire Hathaway HomeServices Professional Realty on the Michael Kaim Team in Mentor, Ohio. Aaron is also an ordained minister and conducts wedding ceremonies for family and friends.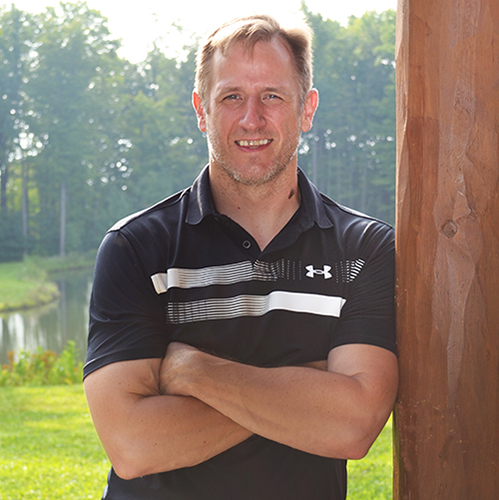 Marty Moushey
Guide
Marty grew up in Euclid, Ohio, graduating from Cleveland State University with a degree in elementary education.  Marty later earned 30 graduate credits at Walden University in Middle Education Math.  Marty taught math, science, and language arts in the Cleveland Municipal School District, also coaching high school baseball. While teaching in the Riverside Local School District in Painesville Township for ten years, he fell in love with middle school math. He also coached girls' basketball and became a certified personal fitness trainer/strength and conditioning coach. While taking a five-year hiatus from teaching, he started his own training facility.  Marty still loves training, working out, boxing and Brazilian Jiu Jitsu. He lives in a beautiful historic home in downtown Painesville along with his girlfriend, Jen, his Bernese Mountain Dog, Winston, and senior cat, Wanda. He loves being at Hershey and instructing using the Montessori educational methodology.  
Huntsburg Staff – Upper School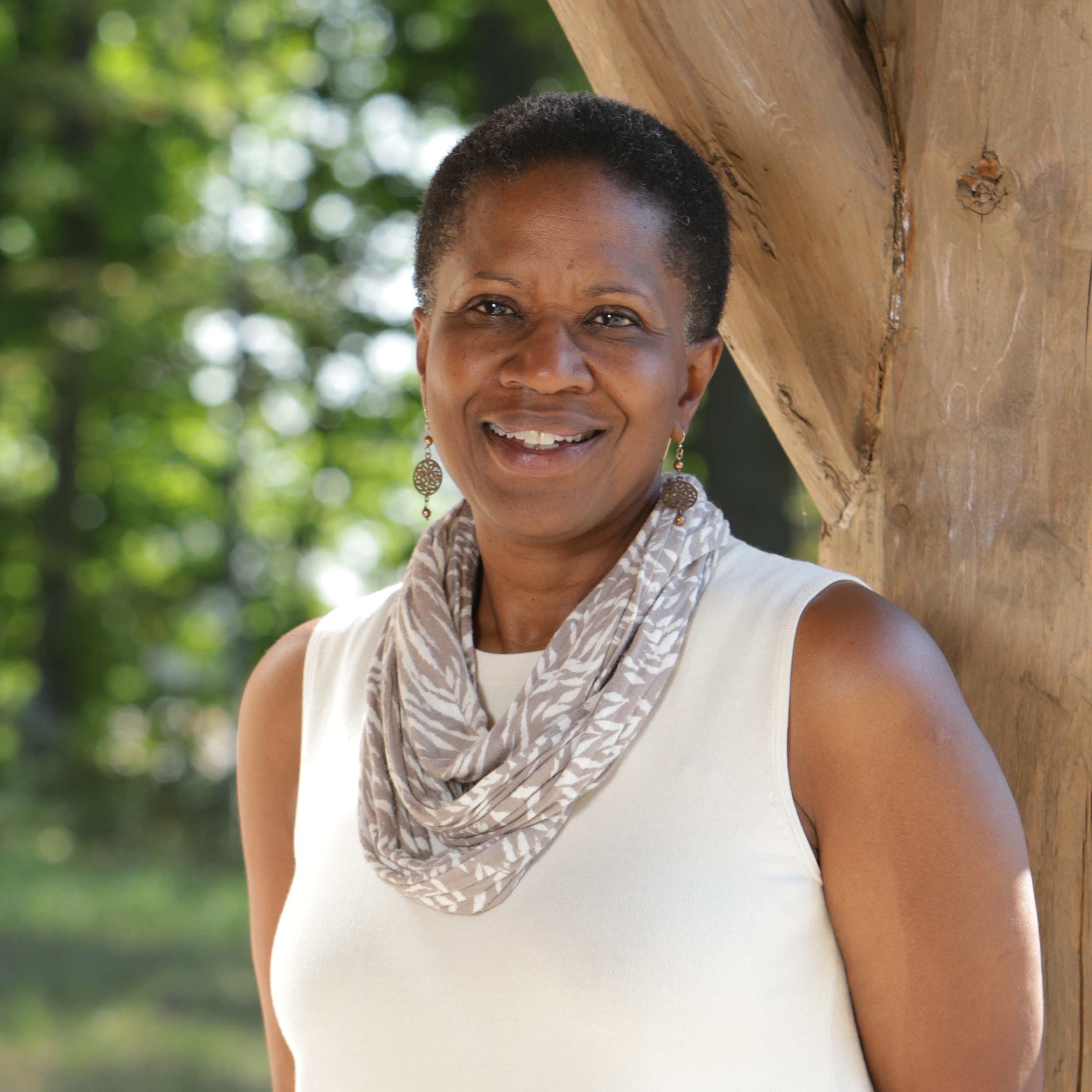 Valerie Raines
College Counselor
Valerie Raines provides educational advising that is focused on college admissions, scholarships and financial aid, and degree completion. Her career encompasses three decades of service in education and philanthropy with positions at Laurel School, Oberlin College, Connecticut College, the Catholic Diocese of Cleveland, United Way, and KeyBank Foundation. Valerie earned her bachelor's degree at Northwestern University and her master's degree at Case Western Reserve University, and is president of VRaines Consulting. She enjoys kayaking, biking, jazz, and home improvement projects.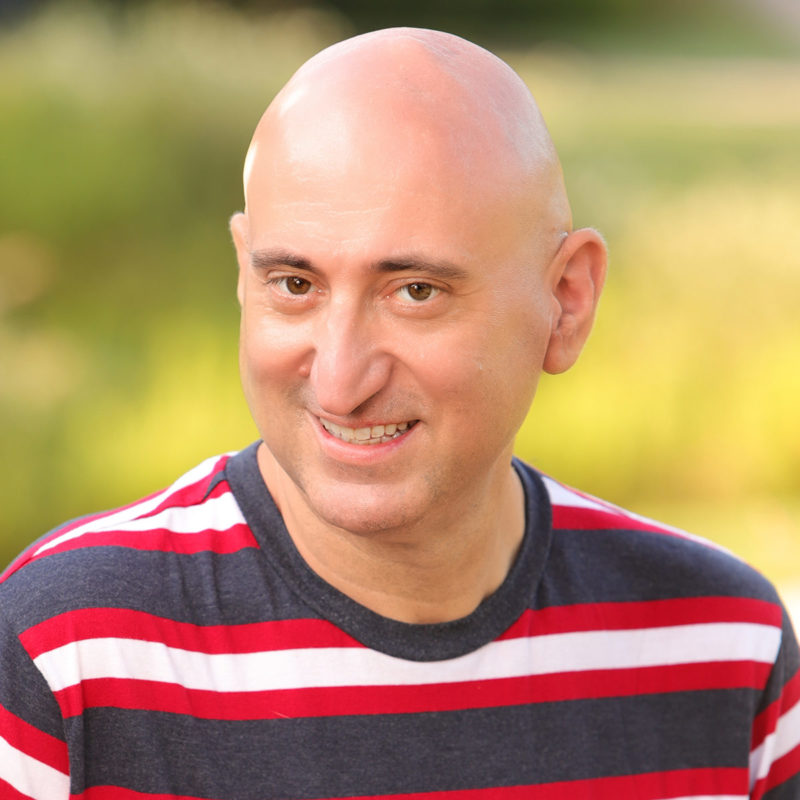 John Buzzard
Humanities Guide
As an educator for over 26 years, John has served as a teacher, administrator, curriculum director, and teaching coach. He has a love for many subjects, including Mathematics and Science, but is excited to return to teaching in his first love, History and Humanities. John earned a B.A. in LIberal Arts at St. John's College in Annapolis, and went on to earn a M.Ed. in Administration and Leadership. John is a lifetime practitioner of project-based and student-centered learning. John has lived all over the United States and has camped in, driven through, and explored 46 states. With his wife Kacie and three children, Vivian, Caroline, and Gideon, he is excited to be an active participant in the Hershey Montessori community. In addition to his passion for academic learning, John is also passionate about cooking and games.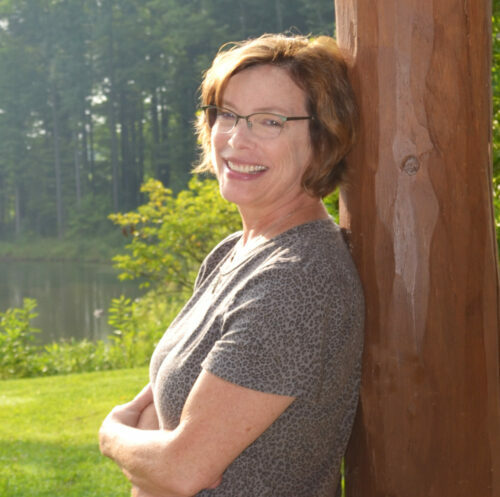 Jill Levin
English Language Learning
Jill has five years of experience teaching in middle and high schools, three of which were at the former Montessori High School at University Circle and two at Ratner Montessori middle school. Jill has been teaching at Lake Erie Ink, A Writing Space for Youth, since 2017 where she is also the program director and has served as a Parent Partner providing practical and emotional support for families and adolescents in crisis at Akron Children's Hospital.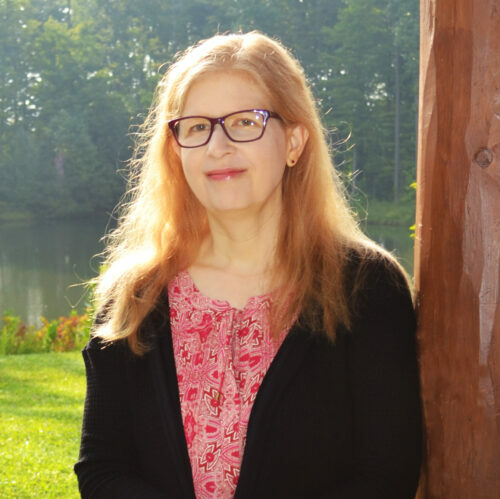 Dorene Milanowski
Spanish Guide
With twenty years of experience teaching Spanish, predominantly at the middle and high school level, Dorene returns to Ohio after teaching in Chicago since 2013. Her prior experience teaching Spanish includes five years at Gilmour Academy's middle and upper school. She spent seven years at Ruffing Montessori School in Rocky River, teaching elementary and middle school grades. In addition to teaching Spanish, she taught English as Second Language for seven years: five in Spain and two in the U.S. Dorene spent two years studying at la Universidad de Alcalá de Henares, outside of Madrid, as well as teaching English in Madrid for five years. She has developed high standards for teaching and engaging her students. Many of her students, who chose to compete in the National Spanish Exam, placed in the highest rankings over multiple years. Dorene holds the Montessori Orientation to Adolescent Training certificate, in addition to a Bachelor degree in Education and a Master degree in Spanish.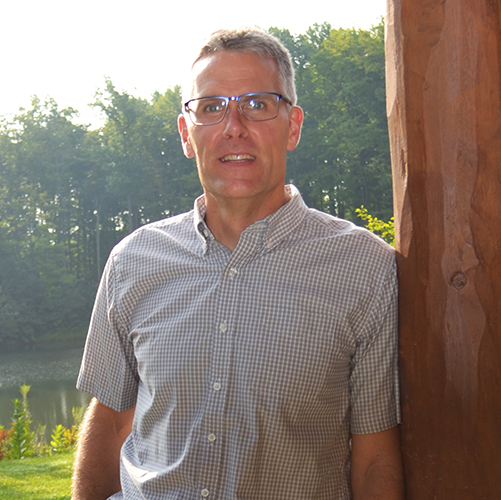 Matthew Sorrick
Science Guide
Matt brings twenty-six years of experience teaching environmental and related sciences to elementary through college level students. Beginning as a middle school science teacher and coach including three years at University School, Matt subsequently became the Director of the Center for Science Education, Hiram College, and coordinator of Environmental Outreach for Hiram College's Field Stations, where he taught community education programs for elementary through adult learners. Serving as Adjunct Faculty at Hiram, Matt has been student teacher supervisor and mentor of teachers in the science education licensure program. . Matt and his wife, Roxanne, a teacher education professor at Hiram College, have two children who are now in third level education.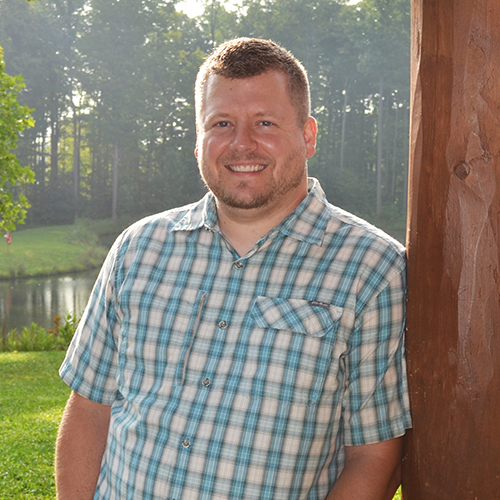 Joel Rabe
Mathematics Guide and Campus Math Chair
Joel's sixteen years of experience teaching mathematics (geometry, algebra, calculus and AP calculus) includes three years at Hawken's middle and high school, three years at The Wellington School, Columbus, and most recently at Cuyahoga Christian Academy. Joel also continually served as advisor and coached basketball, cross country and track and field. He is particularly drawn to project-based learning and fostering positive mindsets about mathematical thinking and collaborating with colleagues for inter-disciplinary learning. Joel and his wife will live on the Huntsburg Campus and are excited to enroll two of their three young children at the Concord Campus.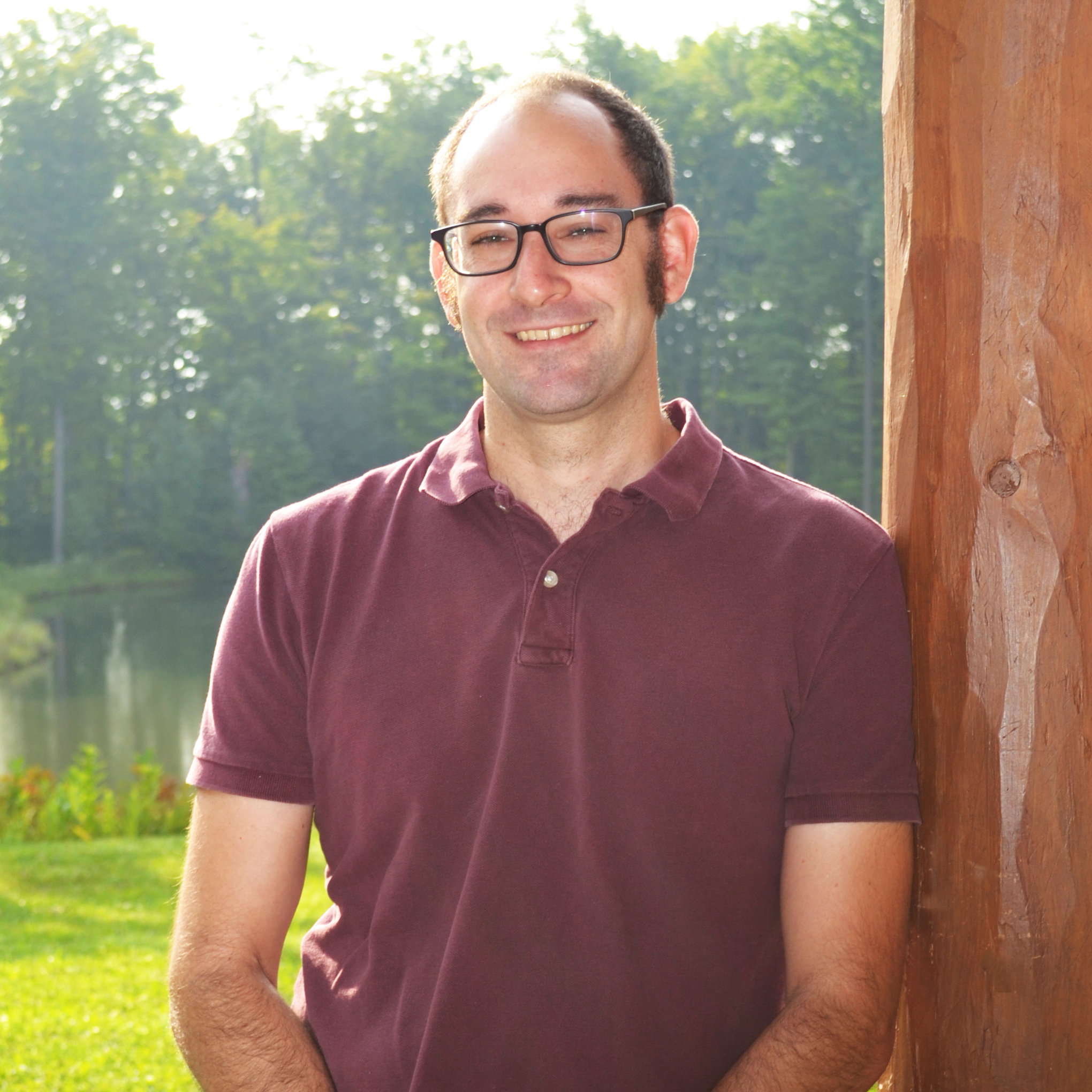 Doug Cornett
English Language Arts Guide
Doug taught English, World History, and Humanities at both middle and high school levels for the past ten years at Northwest Academy middle and high school in Portland, Oregon. He has also been teaching college credit English through Portland State University and began his career teaching writing as adjunct professor for a year there. He has published a middle grade novel, Finally, Something Mysterious, by Knopf Books, and anticipates the sequel to be published in 2022 in addition to many literary magazines and fiction writing honors and prizes. He has a passionate vision for theory, practice, assessment, and growth, for both teaching and learning. Doug is also looking forward to returning to his family roots in Hudson, Ohio, with his wife and two young children.
Huntsburg Staff – Residential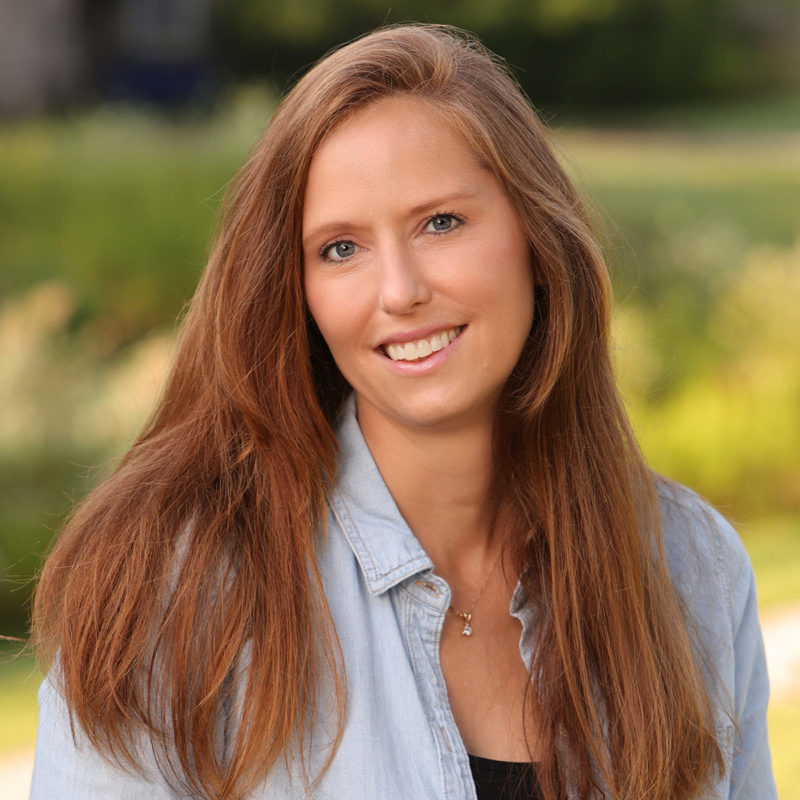 Joy Langmaid
Residential Guide
Joy was raised in Coatesville, Pennsylvania and attended college in Ankeny, Iowa, majoring in Elementary Education.  She met Paul shortly after moving to campus and has greatly enjoyed the journey of living and working in eight states together.  Joy enjoys building connections with children and adolescents since she was a young child.  She is excited by the opportunity to begin creating and establishing relationships with the students at Hershey Montessori School.  Joy and Paul have been house-parenting and living with boarding students together since 2013, and they welcomed their daughter into the lifestyle as well.   Fresh air, sunshine, people and animals are all things that invigorate Joy's spirit.  When not on campus, Joy can be found somewhere outside with Micaela, gleefully exploring a new playground, park, or swimming pool.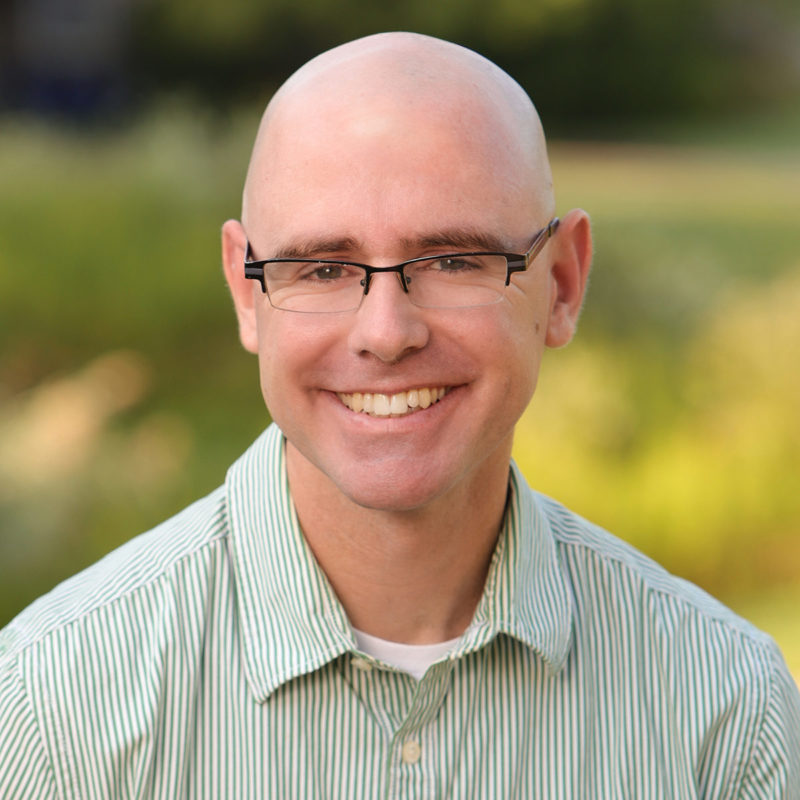 Paul Langmaid
Residential Guide
Paul grew up in a small town in Michigan before gaining his Bachelor of Science degree in Youth Ministry.  After spending six years as a youth pastor, he stepped into the world of being a houseparent where he worked for six years with at-risk youth and adolescents, before joining Hershey Montessori School.  When Paul is not working with youth, he enjoys spending time with his wife, Joy, and daughter, Micaela.  Paul's interests include riding his motorcycle, woodworking, and training his two golden retrievers, Midas and Lucy.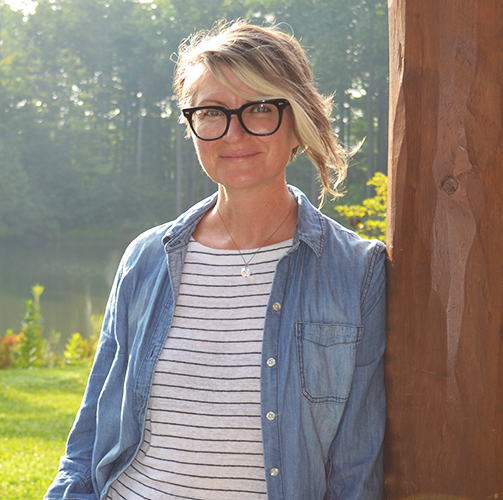 Sharyn Laux
Residential Guide
Sharyn has studied theater, art, French, philosophy, business and English literature. She holds the AMI Primary certificate and has worked with Primary students for over twelve years. Most recently she has worked in Residential Life, initially as head of the food program and then director of residential life. Sharyn adores her son Avery, God, and her dog Hank. Her passion is running trails.
Whole School Administrative Staff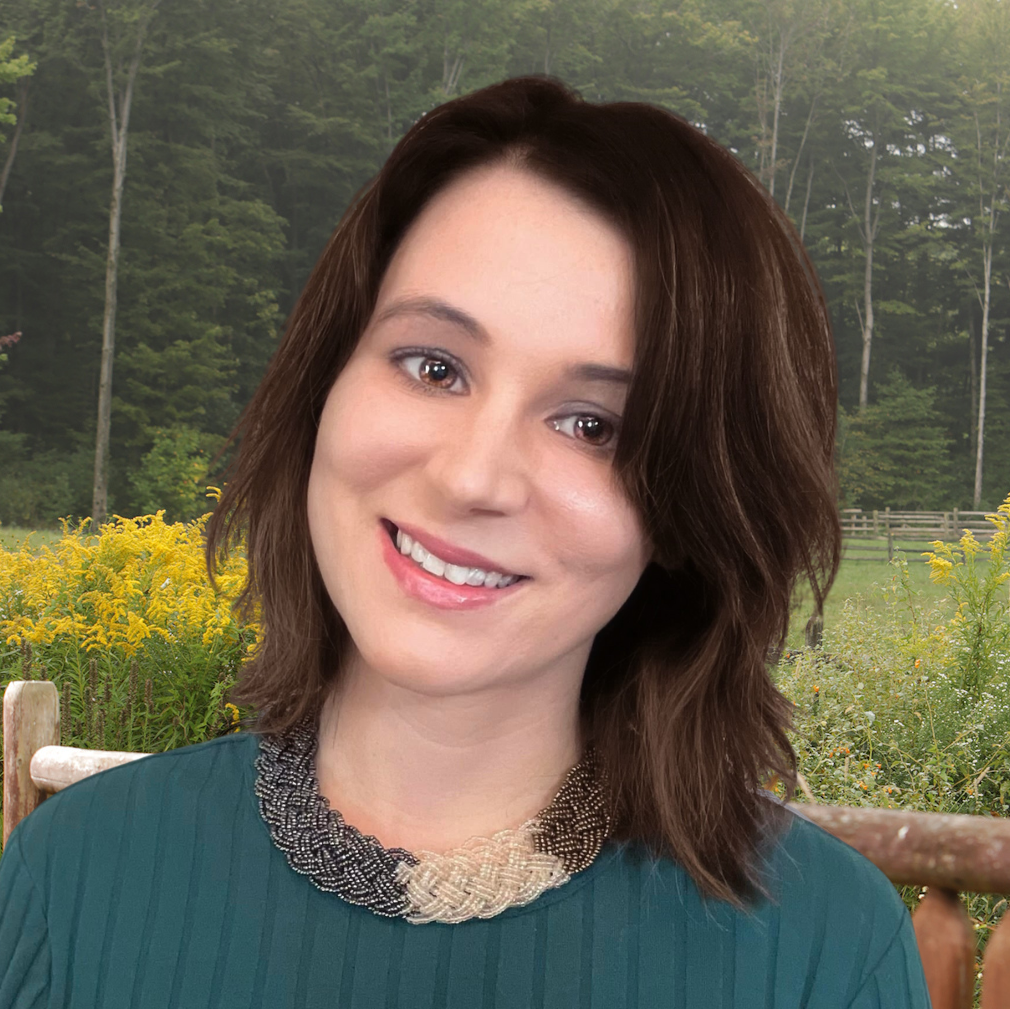 Dylan Crowell
Development Assistant
Dylan grew up in the small town of Minerva in Northeastern Ohio.  She completed her Bachelor of Arts in Applied Communication through Kent State University. After graduating, Dylan worked in various roles in nonprofit organizations and education. In 2018, she continued her studies by attending the University of Pittsburgh and attained a Master of Education degree in English Education. She is thrilled to be a part of the Hershey Montessori School community. Outside of her work, Dylan enjoys reading copious amounts of books, collecting vinyl records, teaching yoga and mindfulness, and as often as possible taking in the peaceful and life-giving elements of nature with her husband and her two daughters.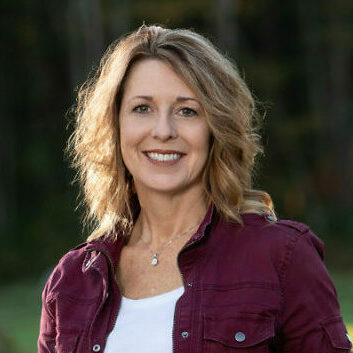 Deanna Meadows-Shrum
Marketing and Communications Director
Deanna joined Hershey's administrative team in the spring of 2019. A graduate of Kent State University in Kent, Ohio, she received her Bachelor of Arts in Communication with emphasis in Public Relations. Deanna has more than 20 years of experience in related fields of marketing and communication. Her career has taken her from farmlands in the heart of Ohio to the United Nations in New York City. She has built marketing and communication programs for both large and small organizations by tapping her unique passion to "grow things that matter."  Her most important and revered role is being "mom" to her three children. Helping them grow brings her great joy and reward.  In her downtime, Deanna seeks the outdoors, relishing time on her bike, kayak, sitting around a fire, and being barefoot in the grass.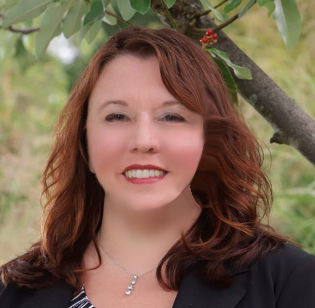 Shelley Morgan
Human Resources Administrator
Shelley joined Hershey in the summer of 2020 as the first Human Resources Administrator for the school.  She received her Human Resources Management degree from Lakeland Community College while working full-time in the field of Human Resources.  She later attained her Professional in Human Resources (PHR) certification in addition to earning her Certified Employee Benefit Specialist (CEBS) designation along with the Group Benefits Associate (GBA), Retirement Plans Associate (RPA), and Compensation Management Specialist (CMS) specialty designations from the International Foundation of Employee Benefit Plans (IFEBP) and the Wharton School of Business.  She has over 24 years of experience in Human Resources in the supply chain management, manufacturing, and professional services industries, along with having contracted at another private school in Northeast Ohio.  Shelley loves spending her free time reading and experiencing nature, especially amongst the trees where she lives in Hambden Township, Ohio along with her husband, two daughters, dog, chickens, and ducks.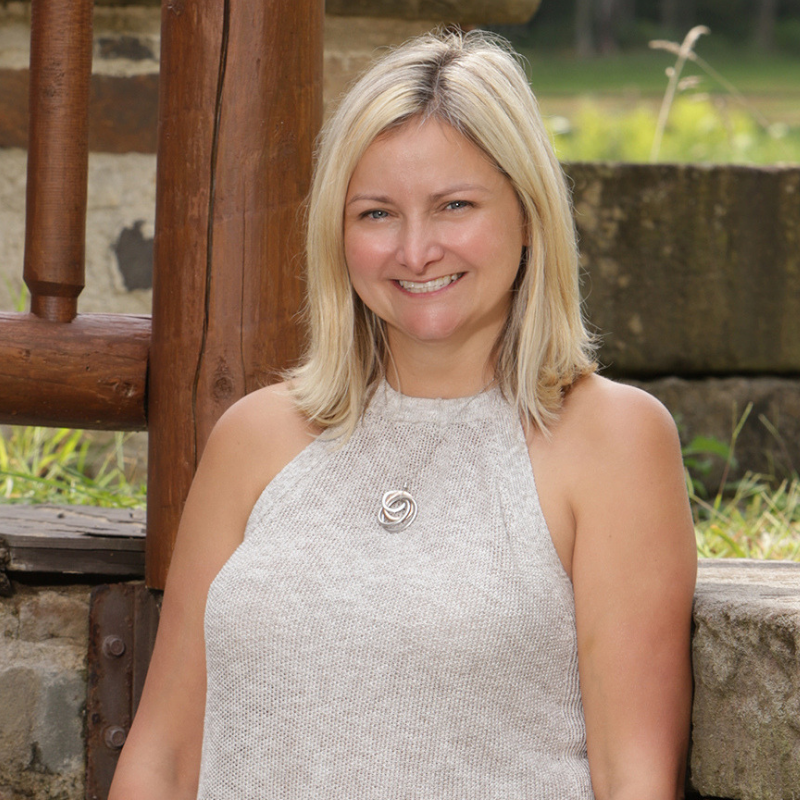 Lynette Ruple
Director of Finance
Lynette joined Hershey Montessori School in 2014 as Director of Finance. She received her Bachelor of Science in Business Administration degree from Bowling Green State University with concentrations in accounting and international business. She also studied at the University of Alcalá in Alcalá de Henares, Spain. Lynette has earned the designation as a Certified Public Accountant and is a Chartered Global Management Accountant; she is a member of both the OSCPA and AICPA. Lynette enjoys downhill skiing, golfing and spending as much time as possible being outdoors with her family. She and her husband Jon reside in Geauga County with their two sons. Together, they love being a part of the amazing and inspiring Hershey community.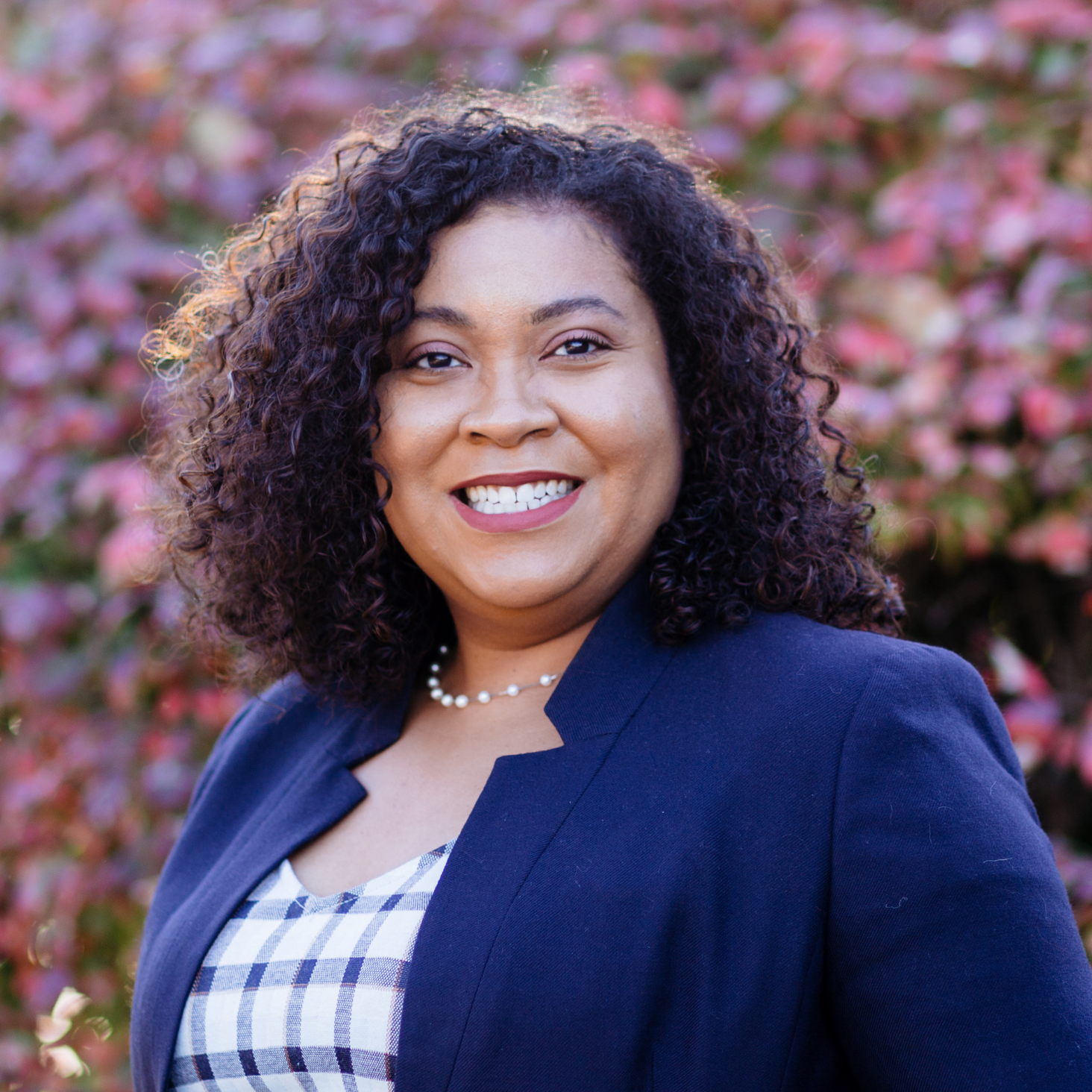 Lakisha Wingard
Director of Admissions
Lakisha joined Hershey Montessori School in August 2016.  She graduated from Xavier University with a major in Communications and minor in Gender and Diversity Studies. Most recently, she completed her AMI 6-12 Montessori Orientation (also known as the AMI Montessori 6–12 Assistants Certificate) in May 2021 and the AMI 3-6 Montessori Orientation course in January 2022.  Prior to joining Hershey, Lakisha was the regional director for a national nonprofit focused on dropout prevention.  Additionally, Lakisha is a former college admissions professional and has worked in admissions at Macalester College, The University of Alabama in Huntsville, and Auburn University at Montgomery. The common thread to her professional career has been relationship building and service to students and adults from all life experiences. She is grateful to share the Hershey Montessori School journey with her spouse and three elementary aged learners.