Hershey Montessori Staff
"The greatest sign of success for a teacher is to be able to say 'The children are now working as if I do not exist.' "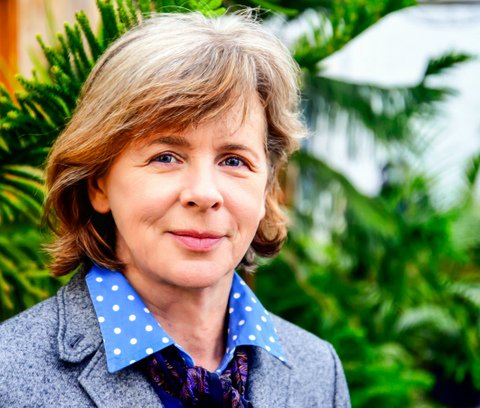 Paula Leigh-Doyle
Head of School
Paula joined Hershey Montessori School in 2007 as Head of School, supporting the Concord and Huntsburg campuses. Paula holds a Bachelor of Arts degree in Education from Goddard College in Vermont, and an AMI Primary Montessori diploma from Sion Hill College in Ireland. Her experience includes eight years of teaching, and thirty-one years of specialization in Montessori education for economically and developmentally at-risk children. She was also the founding Executive Director of an AMI Montessori school in Cleveland. Her dedication to education includes twenty-one years of headship at independent Montessori Schools. Paula is a presenter for national and international education and Montessori conferences, and published in North American Montessori Teacher Association journals. Paula treasures her time on her mini-farm, as a steward of sheep, horses, and various pets and also growing food. She enjoys learning about living systems and contributing to community wellbeing.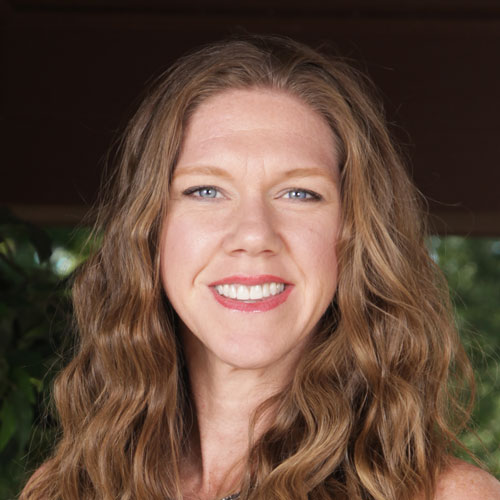 Tierney Dewan-Saperstein
Parent-Infant Community Guide
Tierney earned her undergraduate degree from Xavier University in Social Science in 1998. Tierney received her AMI Primary diploma from the Washington Montessori Institute and her Master's in Education from Loyola University in Maryland in 2002. She earned an AMI Assistants to Infancy diploma in 2004 and has been with Hershey Montessori School since 2002. In her time away from school, Tierney enjoys teaching group fitness classes and spending time with her husband, Josh, and their daughters.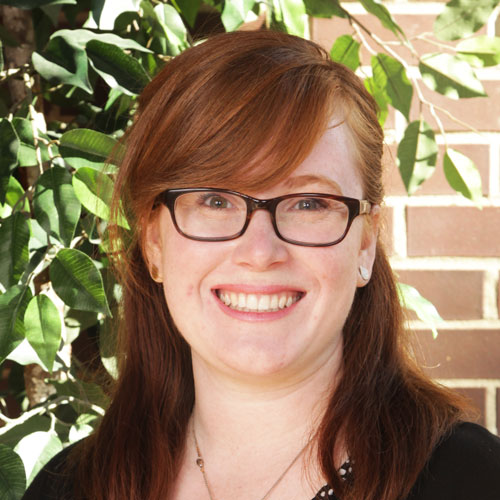 Danielle Brassard
All-Day Young Child Community Guide
Danielle received her Bachelor of Arts in Child Development with a minor in education in 2010 from Whittier College. Following that she attended the Montessori Institute of San Diego and the University of San Diego, earning her AMI Assistants to Infancy and Primary diplomas, as well as a Master's in Education in curriculum and instruction with a specialization in Montessori Education in 2011. Danielle has been with Hershey Montessori School since 2011. Danielle grew up in San Diego and enjoys crafting, decorating, cooking, baking, reading and a good movie.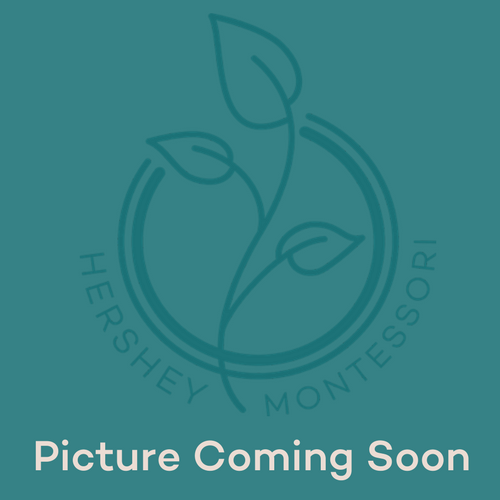 Luisa Mendez
All-Day Young Child Community Guide
Bio coming soon.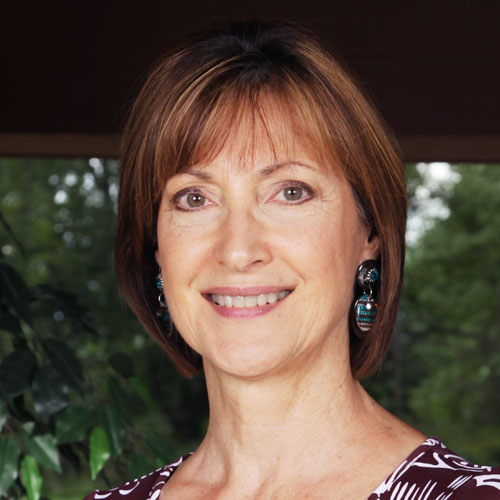 Jayne B. Koeth
Children's House Community Guide
Jayne received her Bachelor's of Arts in Speech and Communications from The College of Wooster in 1979. She received certification as a Jr. Great Books Leader from the Great Books Foundation, a nonprofit educational organization. Jayne achieved her AMI Primary diploma in 2004, and her certification in the Wilson Language Reading System Level 1 in 2005. Jayne joined Hershey Montessori School in 1994. Jayne enjoys fitness, gardening, cooking, reading, and spending time with family and friends.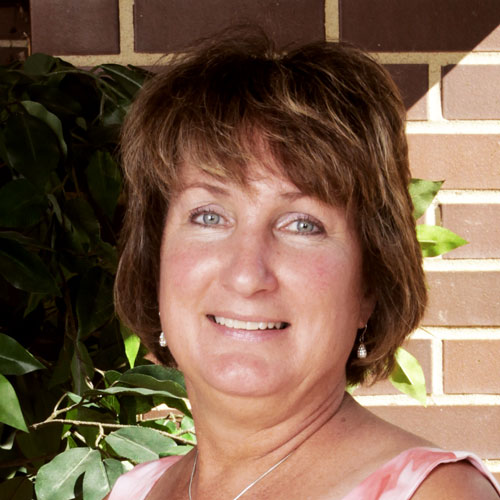 Karen Hannan-DeWalt
Children's House Community Guide
Karen received her AMI Primary diploma at the Ohio Montessori Training Institute in Cleveland in 1998. She also holds a Bachelor of Arts in Biology from Hiram College with a minor in environmental studies. Karen assisted in the Young Child Community at Hershey Montessori for two years prior to becoming a teacher at the Primary level in 2000. Karen enjoys yard work, playing in rivers and handywoman work.Karen's three sons have been long-time students at Hershey beginning in the Parent-Infant program.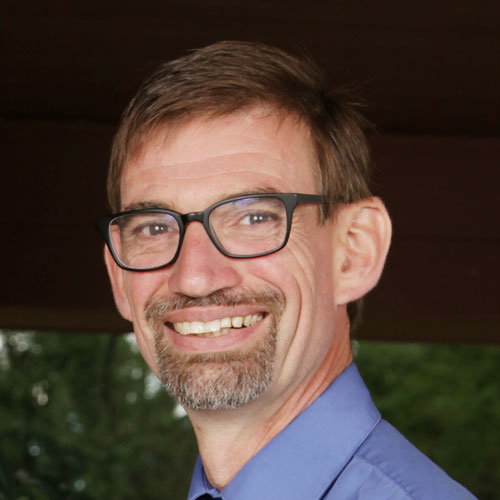 Johan van der Wee
Children's House Community Guide
Johan earned a Bachelor of Science in Agriculture from the International Agricultural College in the Netherlands, and a Master's Degree in Public Administration from the University of Dayton. Wanting to further explore a career in education, Johan enrolled in the Ohio Montessori Training Institute, earning his AMI Primary diploma. He also completed the Montessori Orientation Program to Adolescent Studies. Johan has been with Hershey Montessori since 2014. When he is not teaching, Johan enjoys running (he has completed nine marathons, including Boston!), biking, painting, and spending time with his beloved dog, Betsy.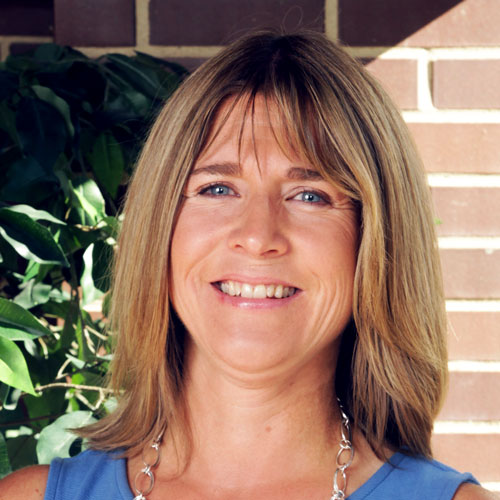 Jennifer Finan
Early Elementary Community Guide
Jennifer attended Ohio University where she received her Bachelor's Degree in Hearing and Speech Sciences. After serving as an Elementary Assistant at Hudson Montessori School, she was inspired to enroll at the Washington Montessori Institute where she received her AMI Elementary diploma. Jennifer has taught both Upper and Early Elementary since joining Hershey Montessori in 1993. Jennifer enjoys traveling, camping, hiking, cooking, and photography.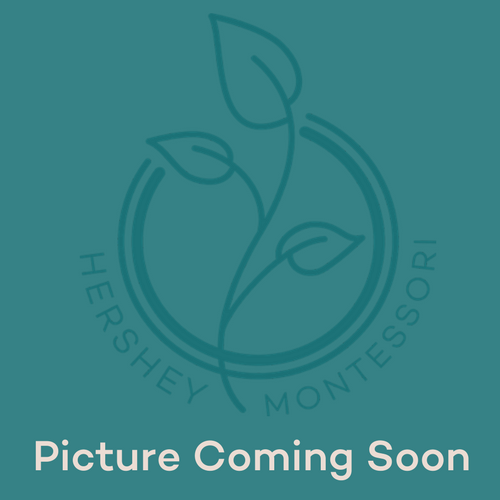 Kelly Senior
Early Elementary Community Guide
Bio coming soon.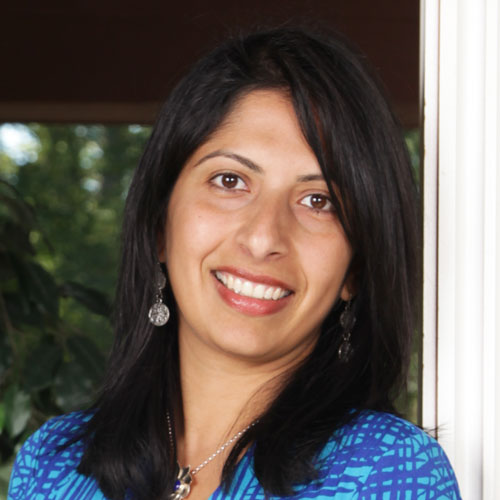 Venus Kohler
Upper Elementary Community Guide
Venus has been working with children in the Montessori environment since 2004 in Washington state.  She went on to pursue her AMI Elementary training in 2006 at the Montessori Institute of Milwaukee.  She also holds a Bachelor of Arts in English Literature from the University of Mumbai and a Bachelor of Science in Education, as well as her Master of Science in Education.  Venus also assisted in Montessori curriculum alignment with state standards.  Venus joined Hershey Montessori in 2012.  Venus and her husband Eldon have two sons and a daughter.  In her spare time Venus enjoys baking, organic gardening, home improvement projects, reading, and writing poetry.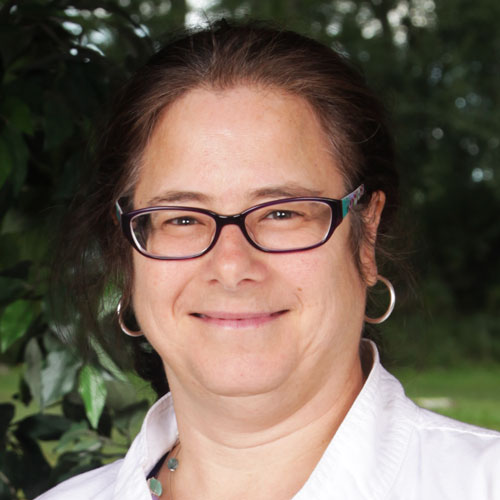 Sarah Tetzloff
Upper Elementary Community Guide
Sarah holds a Bachelor of Fine Arts in Theatre from Lake Erie College in Painesville, Ohio, and received her AMI Elementary diploma from the Washington Montessori Institute, along with her Master's in Education in Montessori Education from Loyola University in Maryland. Sarah spent 18 years teaching and directing youth in theatre arts and additional time as an Outreach Director helping school faculty incorporate the arts into their curriculum. Sarah joined Hershey Montessori School in 2007. Sarah enjoys playing volleyball, bird watching and researching her family history.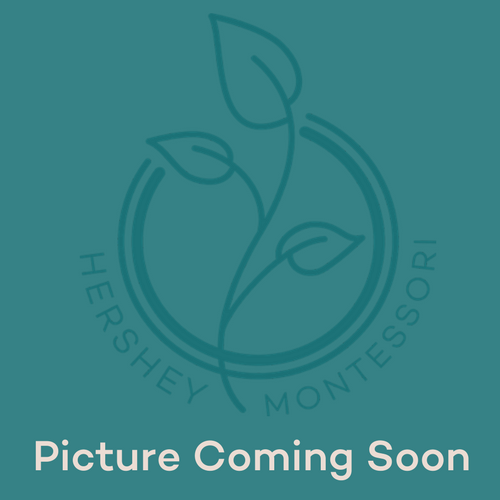 Leslie Steelman
Concord Campus Office Coordinator
Leslie joined the Hershey Montessori School community in December of 2016.  She holds a Bachelor of Arts degree in International Affairs from the University of Mary Washington in Virginia, and a Master's degree in Secondary Education from Holy Family University in Philadelphia.  Following her undergraduate degree, Leslie served as a Peace Corps Volunteer for two years in the West African country of Niger.  While living in Niger, she worked with her town's middle school to promote girls' education through extracurricular activities.  Leslie has prior substitute teaching experience with area public school districts and administrative experience with a local accounting firm.  She and her husband Lyle enjoy traveling and taking road trips whenever they have the chance.
Judy Kline-Venaleck
Adolescent Program Director
Judy serves as Adolescent Program Director, as well as a guide for Hershey Montessori. She holds an environmental education major, including a secondary education teaching certificate. Judy is involved in many areas at the adolescent community, regularly teaching workshops. Judy joined Hershey Montessori in 1997. Judy's interests include nutrition, gardening, cooking, knitting and a variety of sports.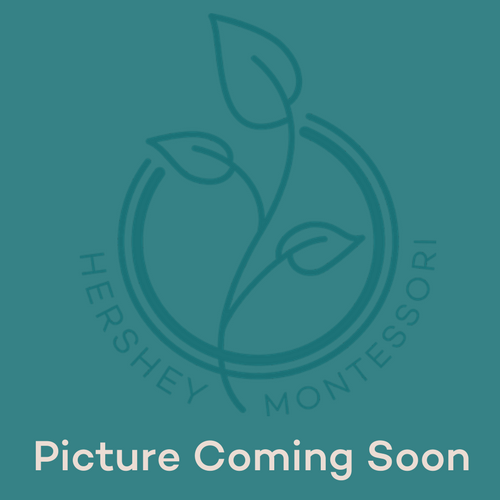 AJ Bissell
Whole School Facilities Manager
Bio coming soon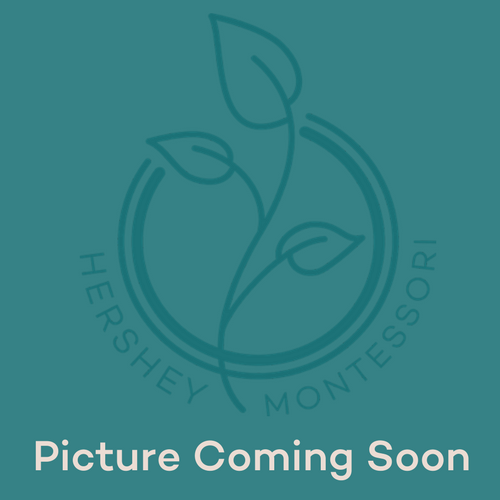 Joyce Cole
Farm Manager
Bio coming soon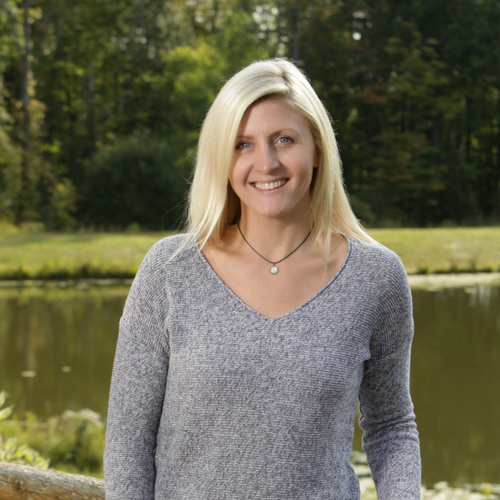 Katie Creveling
Nutition Manager
Katie joined Hershey Montessori School in 2014, and holds a bachelor's degree in Nutrition Science. As the nutrition manager, she is responsible for menu planning, daily meal preparation with students, and interaction with local vendors. She takes pride in sourcing local products and utilizing as much of the home-grown fruits and vegetables from our farm in the kitchen as possible. Meals are planned to maximize a diverse, nutritious diet. Katie's hobbies include being a mom to two awesome children who have both attended Hershey, gardening, softball, and traveling.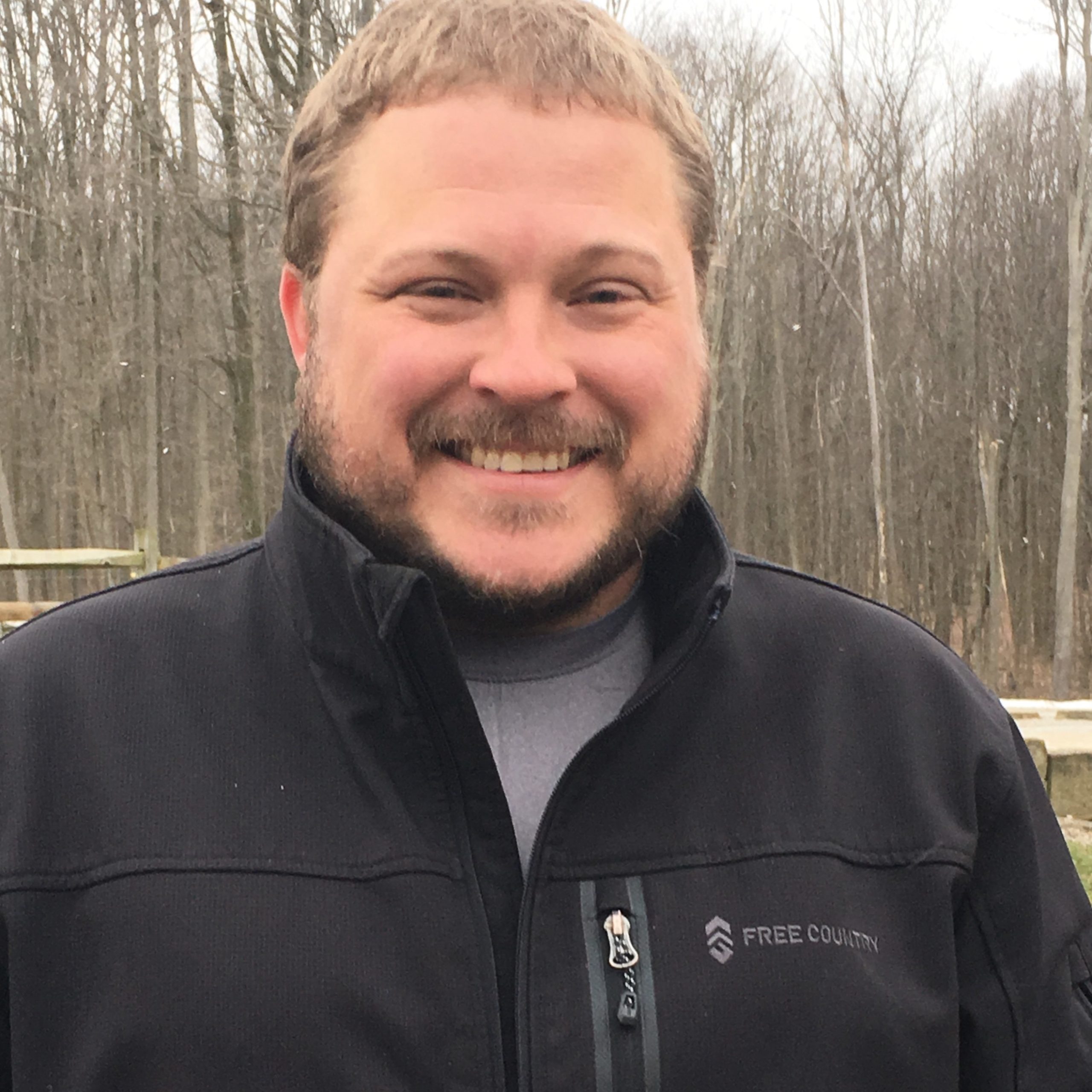 Owen Snead
Resident Facilities Assistant
Owen earned his bachelor's degree in Anthropology at Fort Lewis College in Durango, Colorado in 2014. Before returning to school, he worked for twelve years as a professional floor installer in his home state of Virginia. A few of his hobbies include playing the guitar, fishing, cooking, camping, and watching really bad horror movies.  Owen and his wife Jennifer live on campus with their two children, Evelyn and Finn.
Huntsburg Staff – Middle School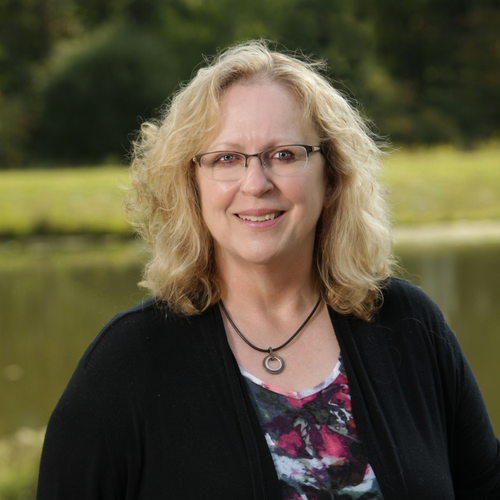 Robyn Dill
Office Coordinator
Robyn earned her Bachelor's Degree in Interdisciplinary Studies with a concentration in communication from Miami University. Her farm experience led to a career in the commercial horticulture industry as a trade magazine editor, writer and marketing professional prior to joining Hershey. She interfaces daily with students, staff and parents at the Huntsburg Campus. Robyn joined Hershey Montessori in 2011 and lives in nearby rural Geauga County.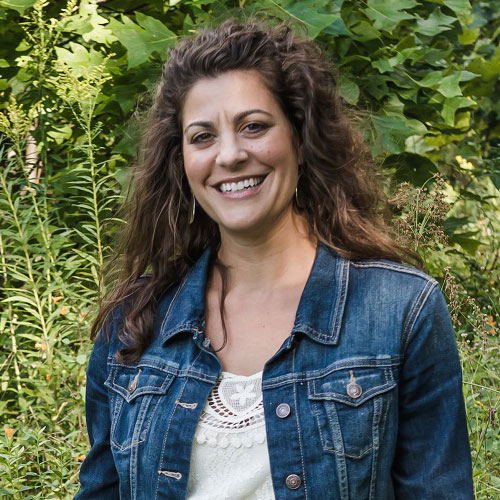 Tania Bertolone
Guide
Tania earned her Bachelor of Arts in Theater from Miami University and minored in sociocultural studies. In her first year out of college, she traveled the eastern half of the U.S. as a puppeteer for MadCap Puppets. Tania moved to California to study theater in Los Angeles, and simultaneously began writing, recording and performing her own music. In 2006, Tania moved back to Ohio to pursue a teaching degree at Notre Dame College. She spent numerous years teaching math to elementary students at a local public school district prior to joining Hershey. She was asked to serve as a board member for the Ohio Montessori Alliance. Tania joined Hershey Montessori in 2015 and enjoys cooking, yoga, gardening, hiking and spending time with family.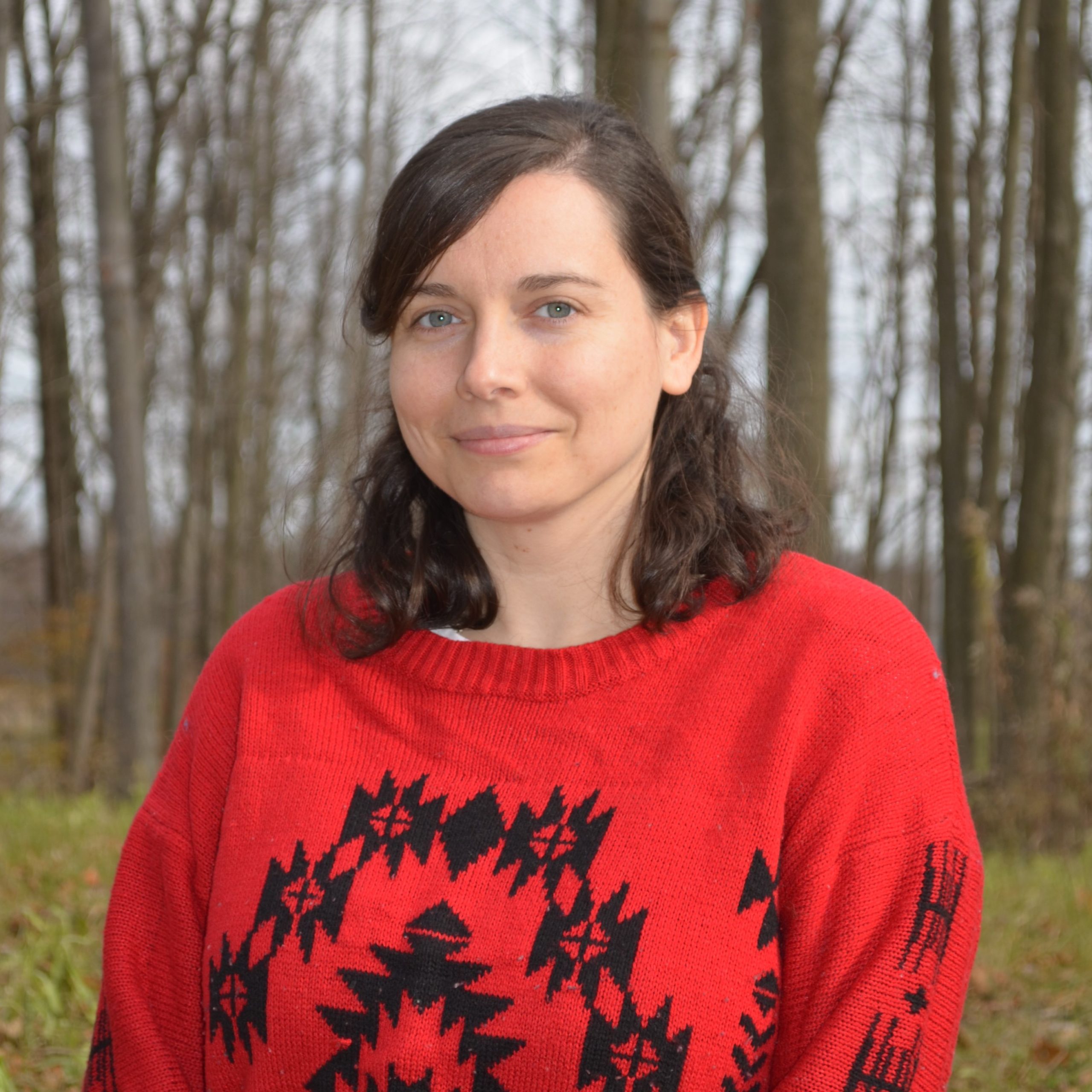 Christina Freno
Guide
Christina earned her Bachelor's degree in English at Ursuline College. Prior to that she studied filmmaking at Columbia College Chicago, where she made three short films. While studying at Ursuline, Christina worked in different local restaurants, and began assisting, and eventually teaching, children's cooking classes at Paganini's School of Cooking. In 2014 she joined Montessori High School at University Circle's staff as a residential guide. There she was also an advisor, a current events and ethics guide, and finally guided students as the culinary director/micro-economy advisor in the last two years of the school. Christina is very passionate about culinary education, and the connection it has to history, heritage and nature. She is very excited to be joining Hershey Montessori as a humanities guide this year. In her spare time, Christina enjoys sharing meals with friends and family, gardening, and playing music with her band mates.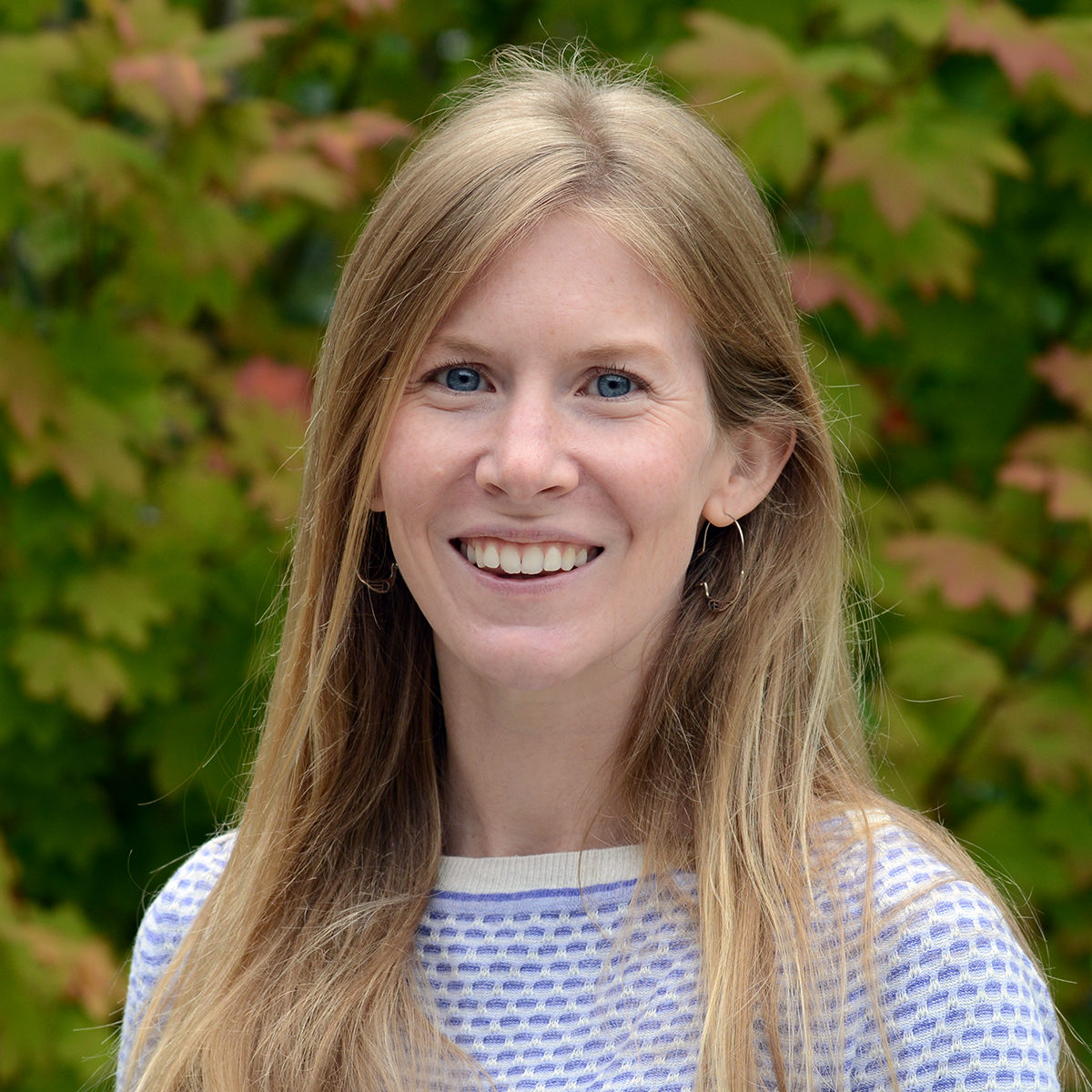 Katie Laskey
Guide
Katie grew up in Cleveland, Ohio and attended Ohio University where she earned a degree in Middle Childhood Education. After graduating, Katie volunteered with the Peace Corps and served in Guyana, South America. She pursued her Master's in Education at the University of Washington and earned a certificate in Education for Environment and Community through IslandWood, a residential environmental learning center on Bainbridge Island, Washington. She has taught adolescents in Ohio, Virginia, and Washington, and is looking forward to joining Hershey Montessori School's Adolescent Community Faculty for the 2018-2019 school year. Outside of teaching, Katie enjoys vegetable gardening, cooking, and spending time outdoors.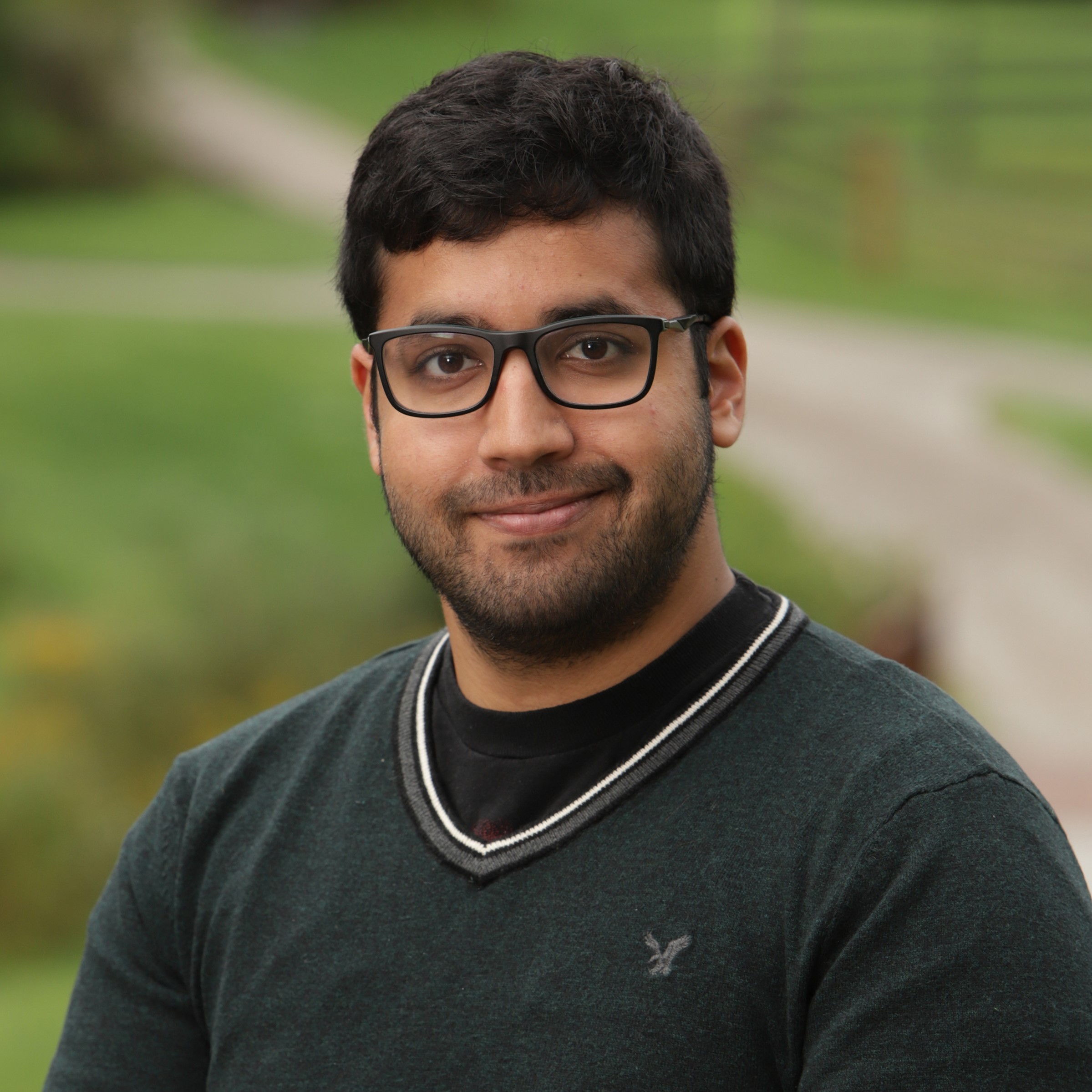 Nik Makkar
Guide
Nik received his undergraduate degree in Combined Science with a specialization in biology from the University of Akron as part of an accelerated BS/MD program. Prior to high school he was a lifelong Hershey student, and is now pursuing AMI training to return to the Montessori community as a guide. In the past Nik has tutored science, math, reading, and writing both professionally and as a peer, most recently SAT/ACT prep at a local learning center. Nik has a personal interest in adolescent development of self, as well as gender and orientation identities. In his spare time, he writes and facilitates tabletop campaigns with friends.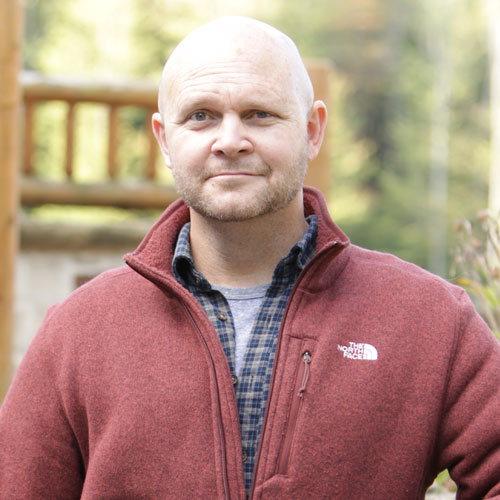 David McNees
Guide
David serves as a generalist guide, teaching drama, writing, occupations, humanities and more. Prior to Hershey, he was a guide at Hudson Montessori School's Adolescent Program, during which time he completed the AMI Montessori Orientation to Adolescent Studies course. His undergraduate work included poetry, literature, natural sciences and education at Middlebury College and U.C. Berkeley. David holds a Master's degree in Creative Art Therapy and Applied Psychology from New York University in the Steinhardt Graduate School of Education. David joined Hershey Montessori in 2010. He has traveled extensively, living and working in different cultures. His wife, Elizabeth, is a nurse at a local hospital and their children, Lucy and Cormac, attend Hershey.
Huntsburg Staff – Upper School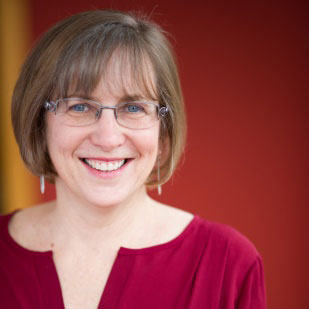 Laurie Ewert-Krocker
Pedagogical Advisor to the Adolescent Community
Laurie has been a staff member at Hershey Montessori School for 25 years. She started on the middle school design team for the Huntsburg farm campus and program, served as Head Teacher for the Adolescent Program and then became Assistant Head of School until 2010. She holds AMI diplomas at the primary and elementary levels, a Bachelor of Arts in English from John Carroll University, and a Master of Arts in English from the University of Washington. Laurie serves as Pedagogical Director of both Middle School and Upper School programs. She is passionate about Montessori education, literature and writing. Laurie and her husband Jim have two grown children, both of whom attended Hershey Montessori.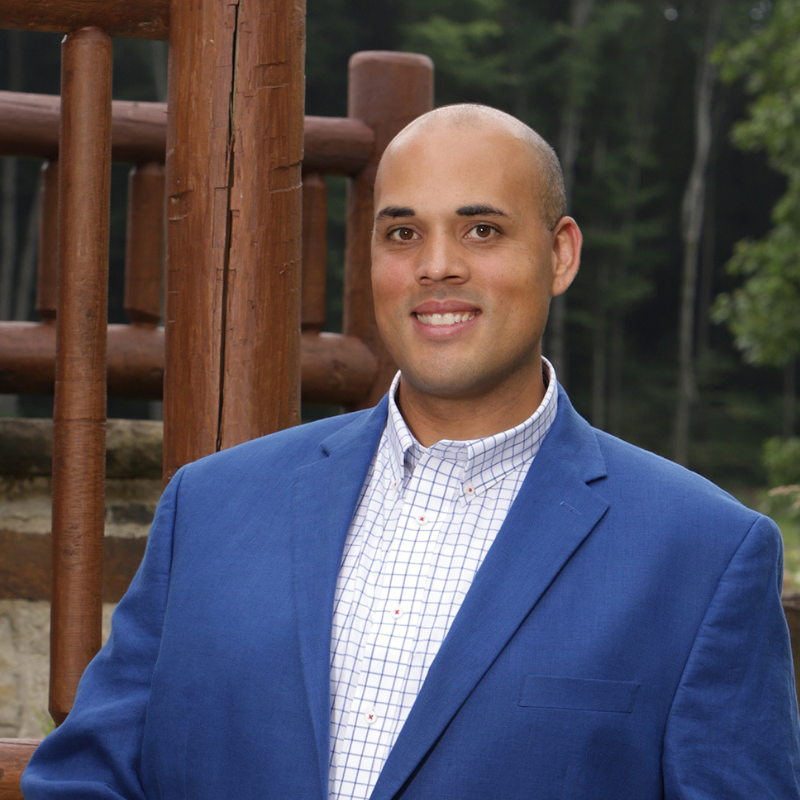 Wes Wilson
Upper School Coordinator and Guide
Wes has been teaching in independent schools since he graduated from The University of Virginia with a BS in Biological Chemistry in 2005.  He began his teaching career teaching upper school sciences and athletics at Woodberry Forest School in Virginia followed by 11 years at Hawken School in Gates Mills, OH.  He is a native to Huntsburg, Ohio, and grew up only a few minutes away from Hershey's Adolescent Campus.  Wes completed his AMI Certification for the NAMTA Adolescent Studies and is beginning his work at Hershey this fall as the Upper School Coordinator and a guide for Upper School sciences.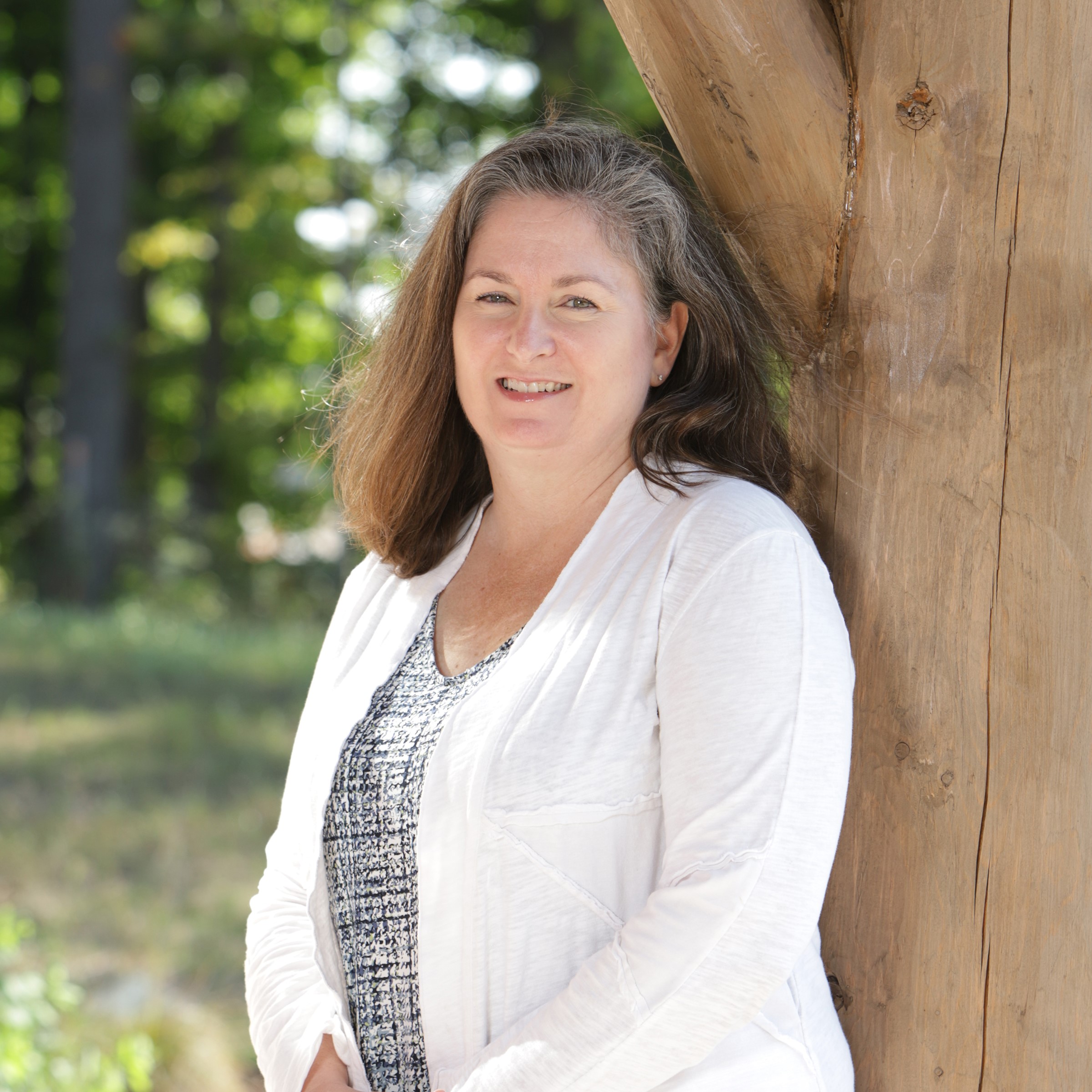 Laura Jolliff
Upper School Office Assistant
Bio coming soon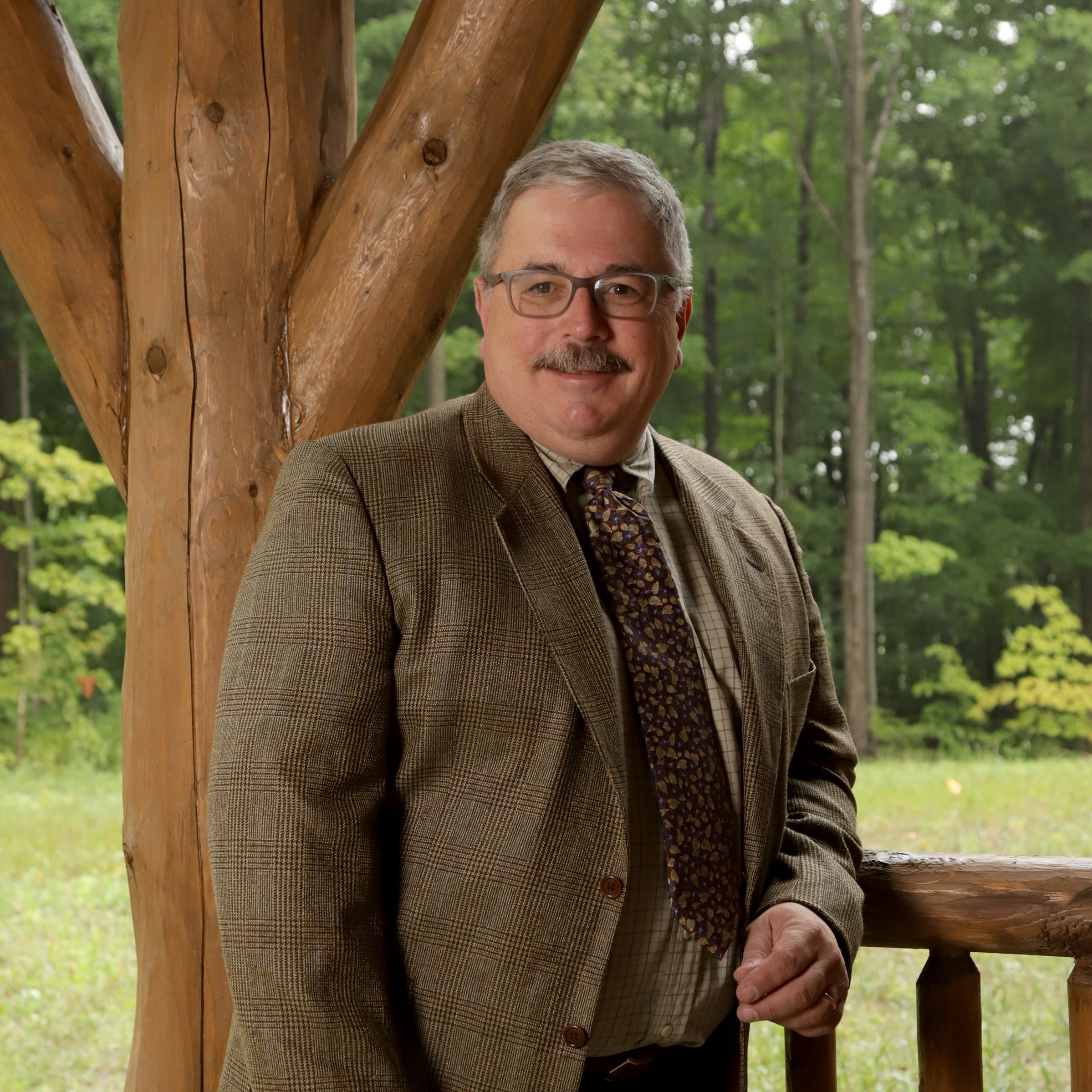 Jim Boyer
Physics and Statistics Guide
Jim grew up in Dayton, Ohio and graduated from Miami University in 1983.  He worked as a geologist in the Southwest and returned to Miami for graduate study in Environmental Science.  After serving aboard USS MISSOURI as a Naval Officer, he taught Physics, Chemistry and Environmental Science for 15 years in public and private settings. Along with a M.Ed. in Curriculum and Teaching (2003) from Bowling Green, Jim earned his AMI Elementary diploma and NAMTA/AMI Orientation to Adolescent Studies certificate in 2012 and taught IB Physics at the Montessori High School at University Circle prior to joining Hershey's Upper School as part-time Physics and Senior Mathematics Adjunct Faculty.   He has recently taken on the additional role of Woodshop Manager.  Outside of teaching, Jim enjoys playing his trombone, as well as reading, mountain biking, balloon decorations, collecting tools and noodling around on guitar, banjo and ukulele.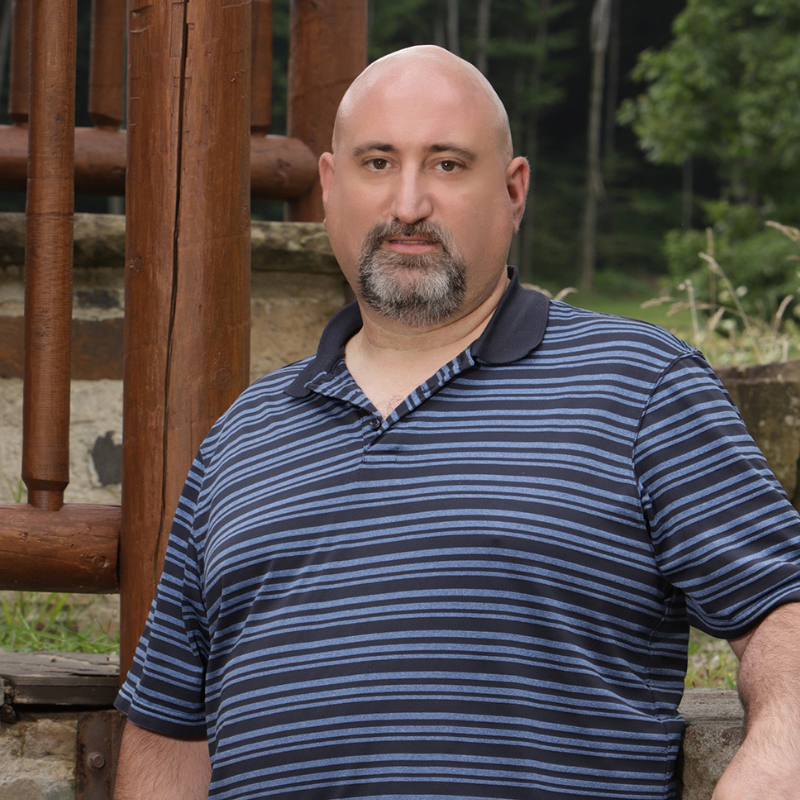 John Buzzard
Humanities Guide
As an educator for over 25 years, John has served as a teacher, administrator, curriculum director, and teaching coach. He has a love for many subjects, including Mathematics and Science, but is excited to return to teaching in his first love, History and Humanities. John earned a B.A. in LIberal Arts at St. John's College in Annapolis, and went on to earn a M.Ed. in Administration and Leadership. John is a lifetime practitioner of project-based and student-centered learning. John has lived all over the United States and has camped in, driven through, and explored 46 states. With his wife Kacie and three children, Vivian, Caroline, and Gideon, he looks forward to becoming an active participant in the Hershey Montessori community. In addition to his passion for academic learning, John is also passionate about cooking and games.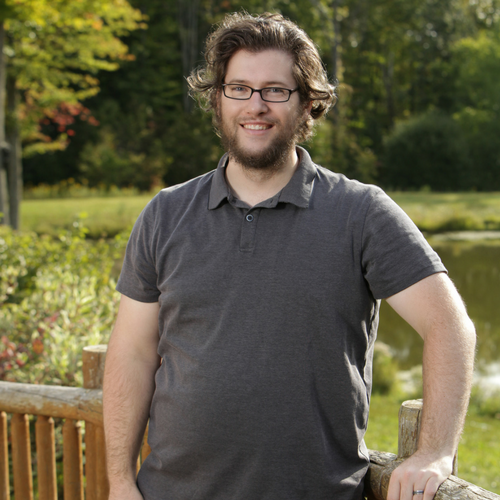 Nathaniel Ewert-Krocker
Language Arts Guide
Nate is a Hershey Montessori alumnus, having graduated from its fledgling Adolescent Program in 1999. After a brief departure to complete high school and graduate from Kenyon College with a degree in English with an emphasis on creative writing, he returned to teach in Hershey's Adolescent Community for three years before moving to Atlanta to teach at Arbor Montessori School. He completed the NAMTA Adolescent Orientation in the summer of 2007. He has returned to Northeast Ohio with his wife Kari and son, William, and hopes to give back once more to the community that helped to raise him. He has a passion for classic literature and storytelling in all forms, from the theatrical to the digital.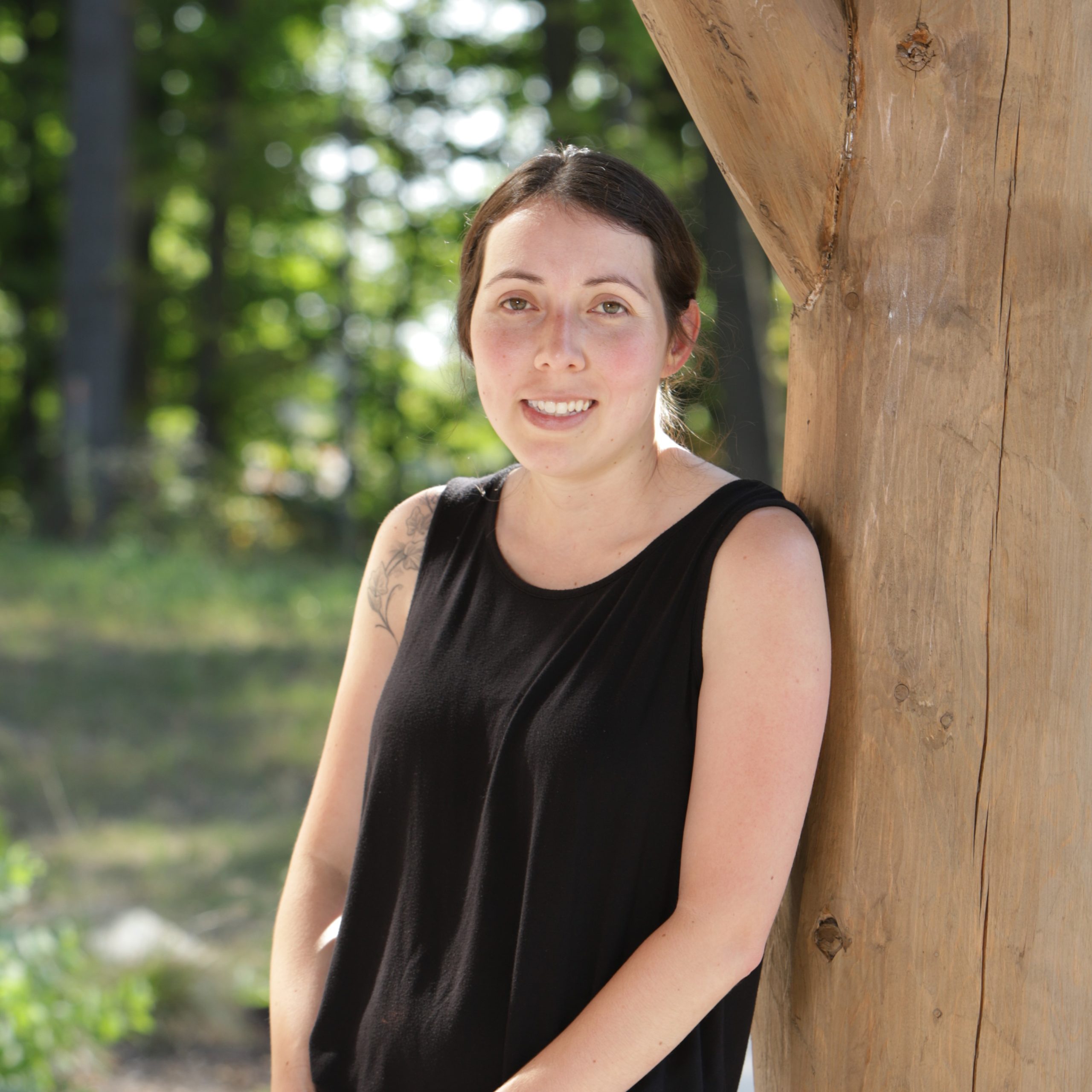 Jennifer Snead
Math Guide
Jennifer earned her Bachelor of Science degree in mathematics and Master of Education in curriculum and instruction from Virginia Tech in 2008. She began her teaching career at an all-girls boarding school in Tappahannock, VA, where she taught pre-calculus and calculus. Jennifer completed the AMI Montessori Orientation to Adolescent Studies course in 2015 and joined Hershey Montessori in 2015. Jennifer and her husband have a daughter, Evelyn, who was born in 2014, and a son, Finn, born in early 2018.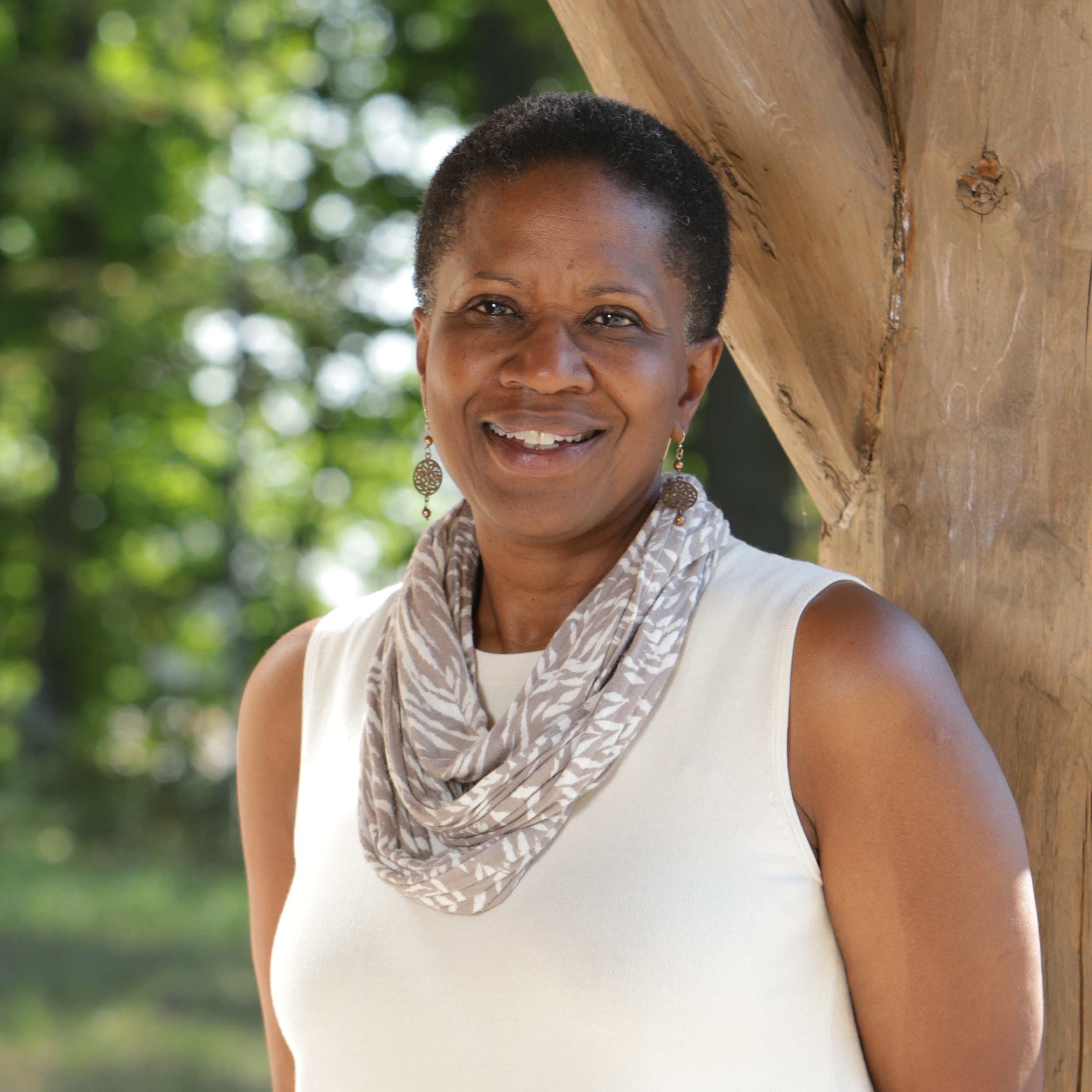 Valerie Raines
College Counselor
Valerie Raines provides educational advising that is focused on college admissions, scholarships and financial aid, and degree completion. Her career encompasses three decades of service in education and philanthropy with positions at Laurel School, Oberlin College, Connecticut College, the Catholic Diocese of Cleveland, United Way, and KeyBank Foundation. Valerie earned her bachelor's degree at Northwestern University and her master's degree at Case Western Reserve University, and is president of VRaines Consulting. She enjoys kayaking, biking, jazz, and home improvement projects.
Huntsburg Staff – Residential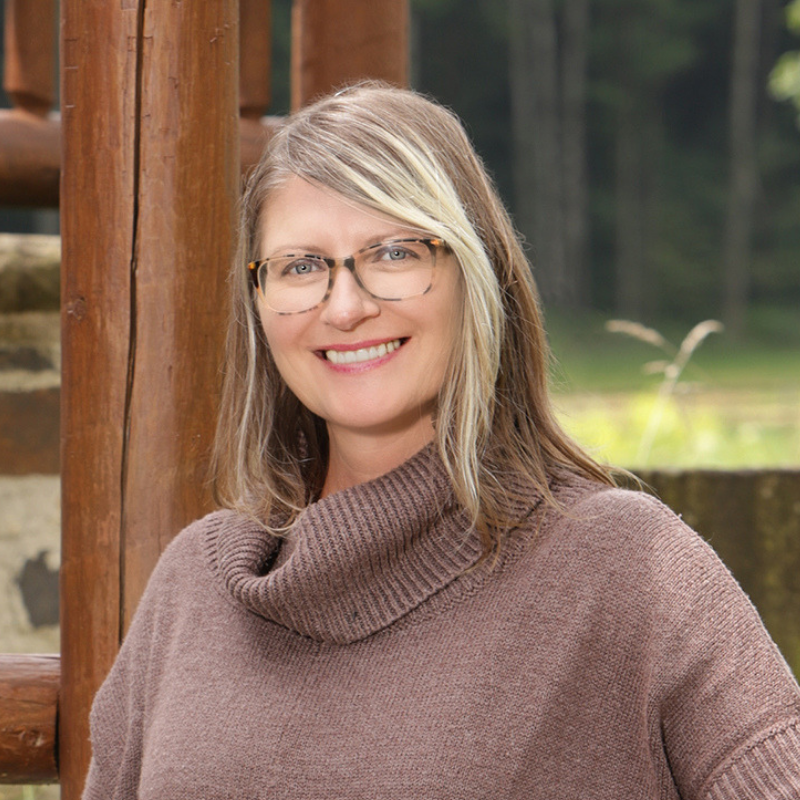 Sharyn Laux
Residential Support
Sharyn has studied theater, art, French, philosophy, business and English literature. She holds the AMI Primary certificate and has worked with Primary students for over twelve years. Most recently she has worked in Residential Life, initially as head of the food program and then director of residential life. Sharyn adores her son Avery, God, and her dog Hank. Her passion is running trails.
Whole School Administrative Staff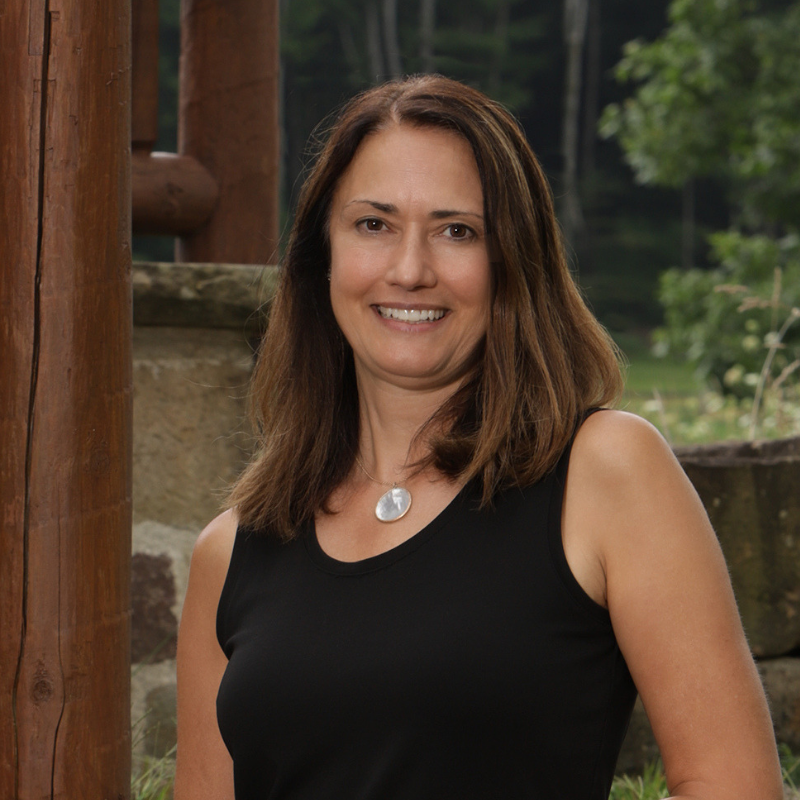 Anne Marie Kollander
Director of Advancement
An experienced fundraising professional, Anne Marie joined Hershey Montessori School in March of 2015. Prior to that, she spent 11 years in the field. Anne Marie has a highly successful track record in building lasting beneficial relationships with donors of all levels of giving, establishing strategy and implementing processes and procedures to enhance organizational performance, and in leadership and team building. Her previous positions include senior development positions at the Cleveland Foundation, University Hospitals, DDC Clinic, and Hopewell.  Anne Marie has also worked as an independent nonprofit management consultant for her own company, Taosandia, for several years.  In addition to her non-profit experience, Anne Marie spent 20 years in the for-profit world as a business owner and partner as chief operating officer of a large regional travel agency.  Anne Marie graduated from Case Western Reserve University with a BA in Psychology and Business and has served on the boards and committees of several area nonprofit organizations.  She is also an avid equestrian and practices yoga and meditation.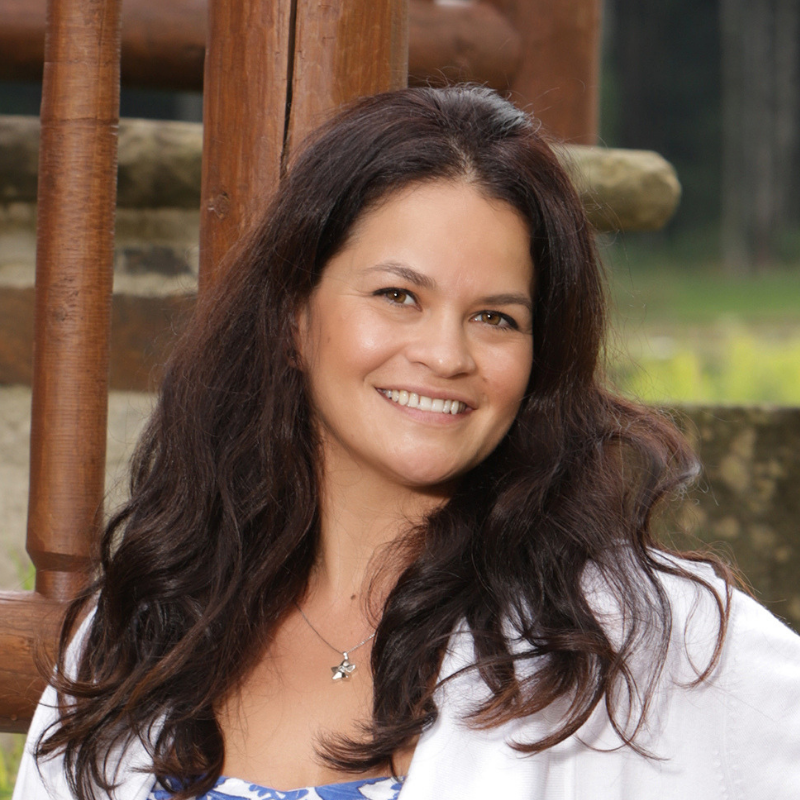 Julie Loxtermann
Development Coordinator
Julie is a Montessori parent, who joined the Hershey community in 2012.  As a business owner and a community volunteer, she motivates success in others.  Julie graduated from California State University, Long Beach with a Bachelor of Science in Human Development. Always looking to bring out the light in whom she meets, Julie finds peace in her daily life practice of yoga.  Entering the community first as a volunteer giving energy as an advocate for the ways of Montessori, gave the opportunity for Julie to now take a leadership role as Development Coordinator.  Julie, her husband John and their two daughters are proud and excited to continue the family advocacy for Hershey Montessori School.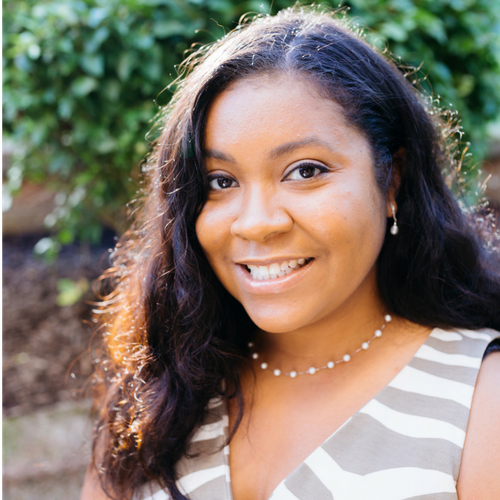 Lakisha Wingard
Director of Admissions
Lakisha is new to the community joining Hershey Montessori School in August 2016. She graduated from Xavier University with a major in Communications and minor in Gender and Diversity Studies.  Most recently, Lakisha was the regional director for a national nonprofit focused on dropout prevention. During her tenure, she procured grants, engaged community partners and worked to ensure Delaware's youth had access to resources to enable them to overcome barriers to academic success. Additionally, Lakisha is a former college admissions professional, serving as Assistant Director of Admissions & Multicultural Recruitment at Macalester College, Assistant Director of Admissions at the University of Alabama in Huntsville, and University Scholarships Manager at Auburn University at Montgomery. The common thread to her professional career has been relationship building and service to students and adults from all life experiences. She is grateful to share the Hershey Montessori School journey with her husband Walter Jr. and three young children.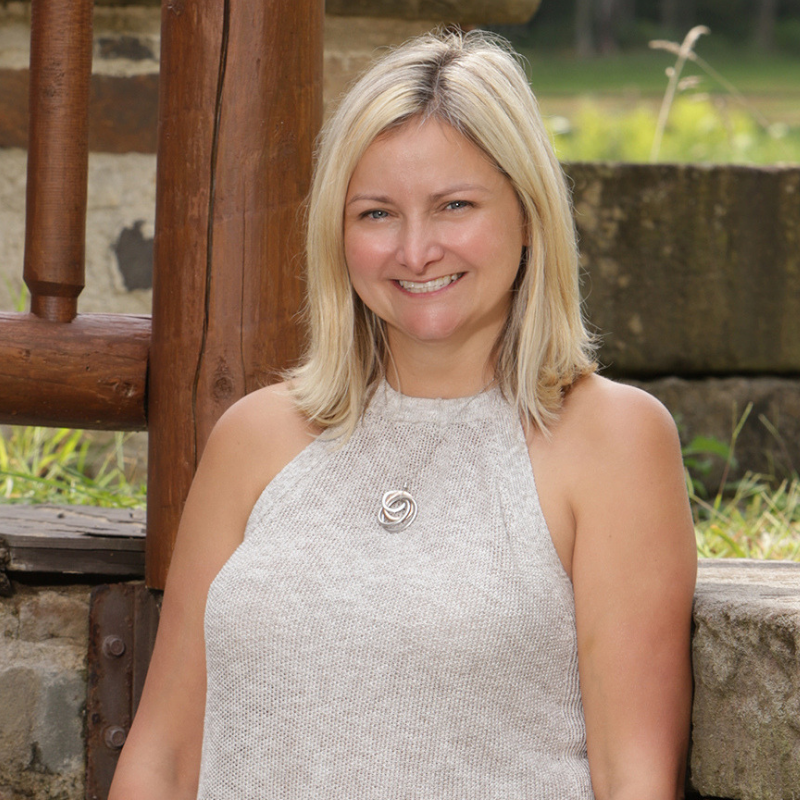 Lynette Ruple
Director of Finance
Lynette joined Hershey Montessori School in 2014 as Director of Finance. She received her Bachelor of Science in Business Administration degree from Bowling Green State University with concentrations in accounting and international business. She also studied at the University of Alcalá in Alcalá de Henares, Spain. Lynette has earned the designation as a Certified Public Accountant and is a Chartered Global Management Accountant; she is a member of both the OSCPA and AICPA. Lynette enjoys downhill skiing, golfing and spending as much time as possible being outdoors with her family. She and her husband Jon reside in Geauga County with their two sons. Together, they love being a part of the amazing and inspiring Hershey community.