Adolescent Community at Huntsburg
A truly exceptional life and learning environment, serving adolescents ages 12 to 18 years.
Our Middle and Upper School provide the ideal setting for students to expand their knowledge and embark on adult-like responsibilities, resulting in a solid, unique foundation for young adulthood.
In her book From Childhood to Adolescence, Maria Montessori taught that a school setting with a working farm is the ideal condition for adolescents, now in the third plane of development, to learn the lessons required of this age – to work and live independently.
The Adolescent program is tailored to the developmental needs of each individual. Students of varying abilities thrive as they learn to live and work together. Integrated studies lead to sophisticated problem-solving and contributions to their school community.
Students in the Adolescent Community come from all over the world and represent a range of socio-economic backgrounds, races, religions, and cultures. As they interact on the campus, farm, and in the local community, they understand how society is organized and learn division of labor.
Beyond challenging their intellect, compassion, diplomacy and collaboration are developed through personally experiencing human and nature interdependence.
Students also learn business and entrepreneurship skills through hands-on participation in real economic activity provided by Hershey's unique Microeconomy program.
See our Adolescent Community brochure.
See our Student Handbook.
Academics
mathematics and science
stewardship
history
language arts
world languages
Personal Growth
public speaking
arts & sports
business & economics
entrepreneurship
creative & physical expression
Residential Life & Boarding
cooking and menu planning

growing organic food

construction and wood shop

sustainability practices

small business operation
Beyond intellectual development, the goal of the middle school program is to guide students to become active citizens and fully informed problem solvers within the Hershey community and beyond. 
Students work to acquire expertise in science, technology, communication and human history so they may move the story of human beings toward a new and promising chapter. Learning about other cultures expands their world perspective and helps them explore different ways to approach the challenging issues of this time. During these critical years they come to understand the planet we all live on, and the people who are our global family.
View our 7th-12th grade campus in the video below!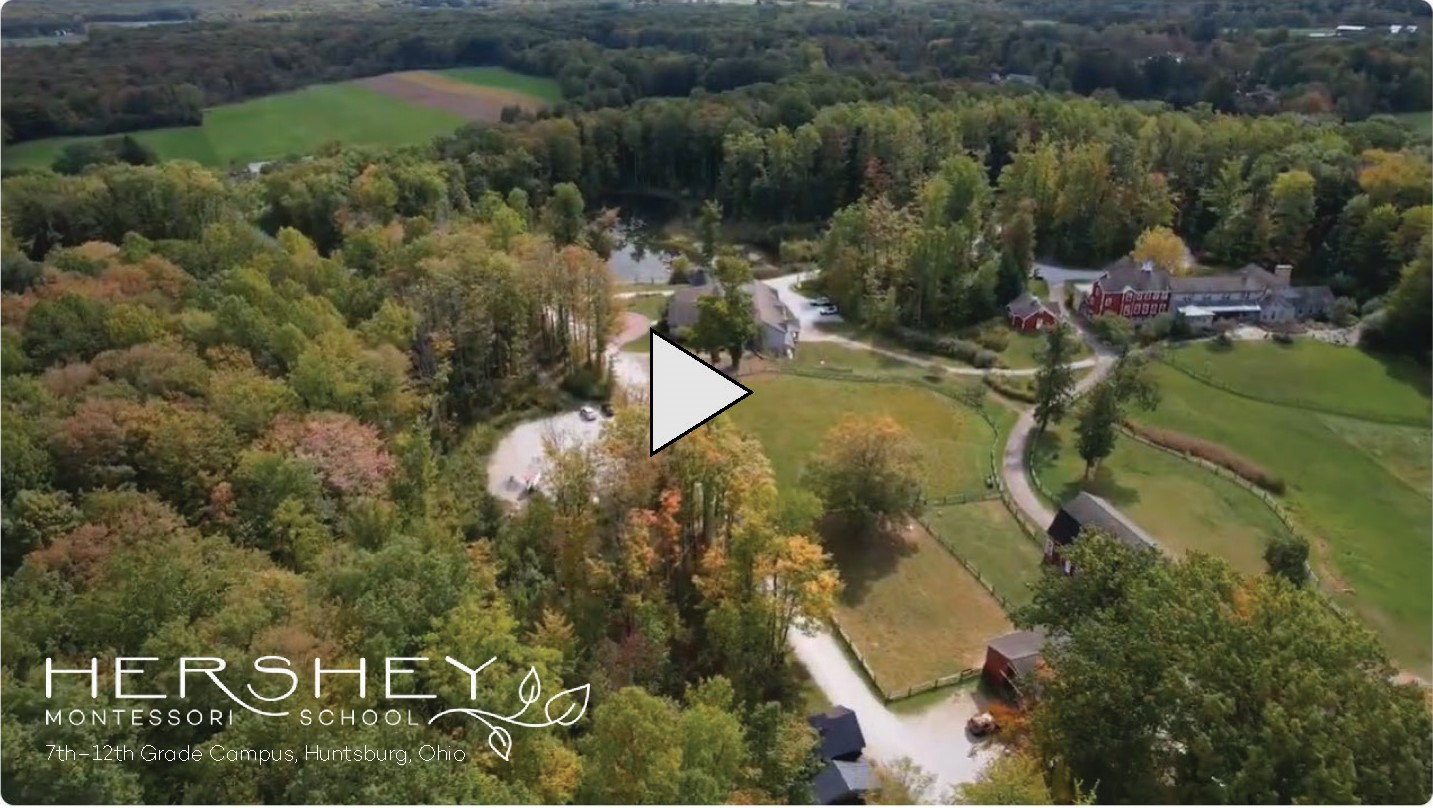 For older adolescents, ages 15-18, the farm and its related businesses become adult-like responsibilities that create social, environmental and entrepreneurial learning opportunities. 
The integrated studies of the Upper School tackle local, social and environmental challenges as focal points. Students solve real-world problems through collective work and engaging experts, both locally and globally. They learn to apply science, history, economics, technology, mathematics, and communication to affect local and global change.
Pre-collegiate work level
Entrepreneurial and business management
Individualized approaches and support for student intellectual, athletic and artistic interests
See our 2023-2024 Integrated Studies pamphlet.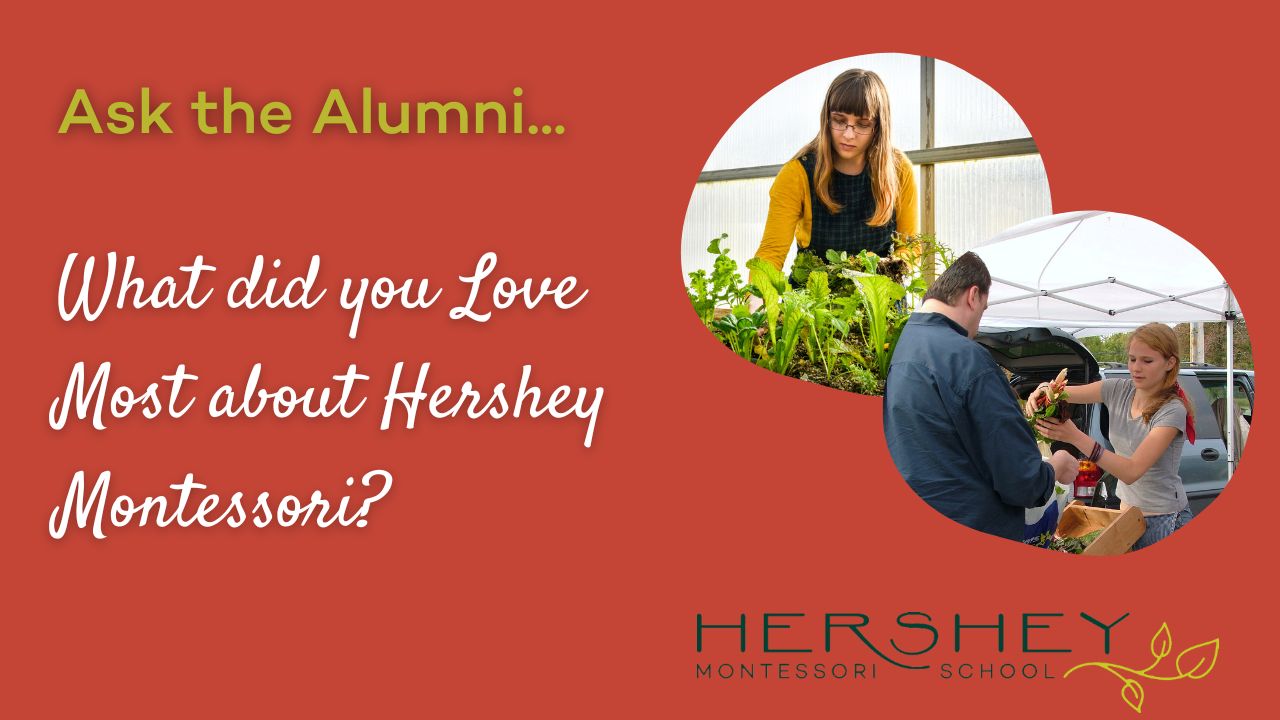 Visit Hershey Montessori
The student experience at  Hershey Montessori School is truly unique and must be observed to gain full understanding.
We invite you to visit our campus to learn more.