Hershey News
Get an in-depth look at the rich learning experience of Hershey Montessori.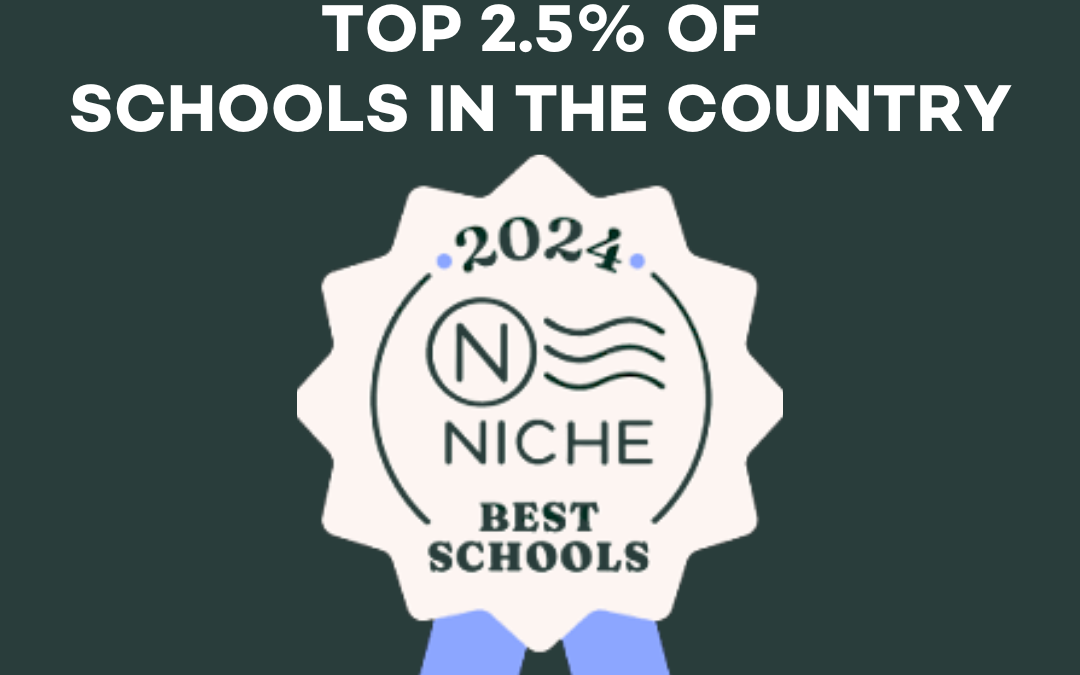 Hershey Montessori School is pleased to announce that its Concord Birth through 6th grade Campus is ranked by Niche as being in the top 2.5% of schools in the country. The Concord Campus has an A+ overall grade.
Niche is known as the market leader in connecting schools and colleges with students and families, helping them to enroll in the right school for them. Its grades and rankings are calculated using dozens of data sets and millions of reviews. Niche data scientists rigorously analyze data and user opinions to assess the key aspects of K-12 Schools, as well as Colleges and Places to Live.
Reviews play an important part in a school's grade. Several new, impactful parent reviews have contributed to a recent grade increase. Raising it to an A+ from an A.
"Hershey is truly an amazing place. The guides recognize and respect each individual child's needs and learning styles. This approach allows the kids to feel supported, yet it still gently pushes their boundaries so they can learn and grow. In addition to important school lessons, the kids are also taught life skills like cleaning, making food, helping others. Kids are allowed to be kids – they choose what interests them and have the freedom to learn lessons at their own pace. Plus the outdoor space is beautiful!" ~Parent Review on Niche
Hershey's Concord Campus encompasses 13 acres, including 11 acres of woodland, trails, green space, play areas, and gardens. All lead guides are AMI-trained and certified. Classrooms at the Concord Campus consist of indoor spaces prepared with Montessori materials, outdoor spaces of vegetable plots, and open green space for play.
Hershey's 7th-12th grade Huntsburg Campus holds an A- grade overall. And, although as a Montessori school we use mastery as our marker, we recognize that Niche grades provide a universal understanding for the general population in regard to the quality and value of an educational institution.
We are thankful for our community's trust, support, and the time they have taken to share their perspectives and experiences with Niche. We are also grateful for the staff and guides who help make Hershey Montessori School the warm and caring academic community that so many have come to love and respect.
If you would like to leave a review for either Hershey campus, you may do so here.