Montessori schools, when fully implemented, promote hands-on, self-paced, collaborative learning with authentic problem solving that responds to the needs of their physical environment or of their community. Students in Montessori are encouraged to follow their interests, engage in deep intellectual inquiry, and expand self-assessment toward self- perfection within or beyond the national academic standards. The student develops a strong sense of self and has agency of their own voice. Students earn expanding freedom of choice with increasing responsibility in an intentionally sized community of diverse learners and international cultures. Montessori promotes leadership, empathy, responsibility, self-discipline, independence, adaptability, resilience and a curiosity for lifelong learning.
Children and adolescents have an innate interest in the world around them. It is through their natural curiosity that they develop themselves. Montessori education provides a carefully prepared environment that supports the natural process of child development. Through the Montessori approach, children develop fundamental capacities that are needed to become happy, fulfilled adults who contribute to society in a thoughtful, successful way.
What does a Montessori environment provide?
Scientifically Prepared Learning Environments intentionally designed to respond to the needs of students at each stage of their natural development.
Hands-on learning through a wide range of activities to spark and expand children's interest.
Peer-to-peer learning that fosters social interaction, inclusion, and mastery through project collaboration and teamwork.
Independence by allowing children the freedom to work at their own individualized pace, without interruption, choosing from a range of activities that are developmentally challenging and appropriate.
Encouragement to explore and discover things for him/herself. Children are given the freedom to make mistakes and correct them independently.
Respect for each child as an individual personality with unique talents, respect for others, respect for community, and respect for the environment.
Montessori teachers have a deep understanding of child development and have been intentionally trained to guide children toward productive and challenging experiences, both individually and collectively, which provides a firm foundation for their future.
Outcomes
Montessori education promotes creative and independent thinking. Students of Montessori are able to look at challenges abstractly. They are not intimidated by things they do not know because they have an intrinsic love for learning and problem solving.
Montessori students are adaptable, articulate, and communicative. They are collaborative problem solvers and project team members. They demonstrate ease with interdisciplinary study, research, and demonstrations of content mastery.
Students in Montessori receive preparation and skills for navigation of a rapidly changing world. Jobs and careers shift tremendously over time, economy changes, and no one can say for certain what jobs and careers will look like ten or twenty years down the road. What we do know is that Montessori students are equipped to tackle challenges today as well as tomorrow, and we expect many will become the great leaders of our future.
Families of Montessori – including Hershey Montessori School, understand that investing in the proper development and education of the whole child, and giving each child the opportunity to become who he or she was born to be, is essentially an investment in the future of our society on a local, national, and even global scale.
Many well-known people have been educated in Montessori schools, including:
Jeff Bezos, founder of Amazon.com
Sergey Brin and Larry Page, co-founders of Google
Jacqueline Bouvier Kennedy Onassis – former first lady (John F. Kennedy)
Prince William and Prince Harry
Will Wright – Video game pioneer, creator of the Sims
Gabriel Garcia Marquez – Nobel Prize winner for Literature
Katherine Graham – former owner of the Washington Post
Anne Frank, author, diarist from World War II
Helen Keller – Political activist, author, lecturer, awarded the Presidential Medal of Freedom
Julia Child, first world-famous television chef, author
Joshua Bell, American violinist
Helen Hunt – Academy award-winning actor
Elizabeth Berridge – actress
George Clooney – Academy award-winning actor, director, producer, humanitarian, United Nations Messenger of Peace
Melissa and Sarah Gilbert – actors
Taylor Swift – Grammy Award-winning singer/songwriter
Sean 'P. Diddy' Combs – singer
Beyonce Knowles – Singer, songwriter, actress and fashion designer, 16-time Grammy award-winner
Devi Sridhar – Youngest-ever American Rhodes scholar, author, Oxford research fellow and lecturer on global health politics
T. Berry Brazelton – pediatrician and author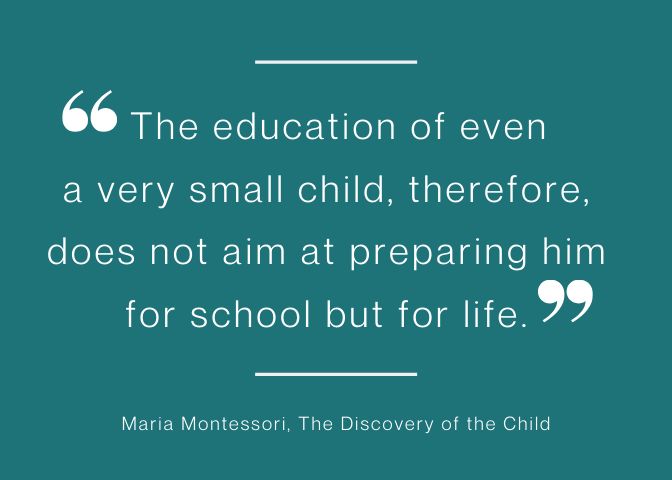 Montessori Madness! by Trevor Eissler A parent to parent argument for Montessori education.
Watch Apple co-founder Steve Wozniak as he talks about the U.S. education system. He believes that Montessori schools are doing a better job than most in teaching independent thinking.