Continuing Montessori – Montessori Beyond 8th Grade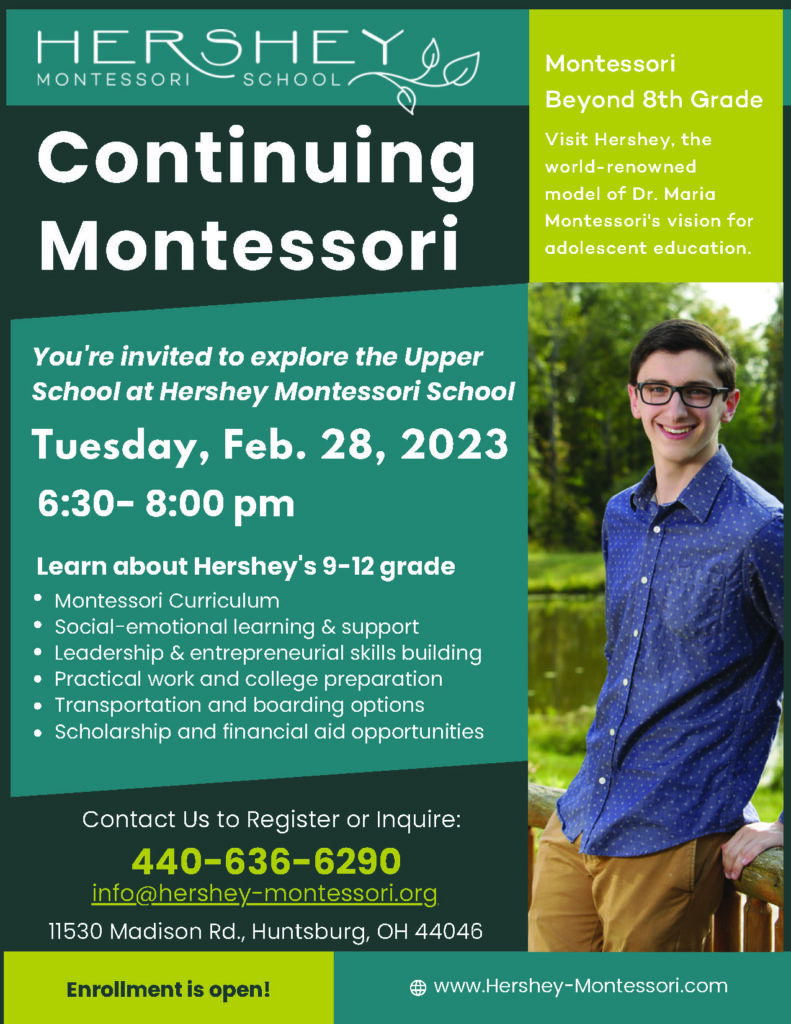 What does Montessori look like beyond 8th grade? Come and find out from Hershey Montessori Upper School students.
Adolescent development has unique challenges. Growth and maturation in cognitive, physical, emotional, social, and moral development is taking place. Traditional education systems are generally not equipped or inclined to nurture the whole adolescent in this development. Hershey Montessori School is, and we invite you to visit us on Tuesday, February 28th from 6:30 – 8:00 pm at our Huntsburg campus located at 11530 Madison Road.
Learn more about Hershey's 9th-12th grade
Montessori Curriculum
Social-emotional learning & support
Leadership & entrepreneurial skills building
Practical work and college preparation
Transportation and boarding options
Scholarship and financial aid opportunities
Register at: https://calendly.com/hersheyadmissions/continuingmontessori?month=2023-02
Download the flyer here.