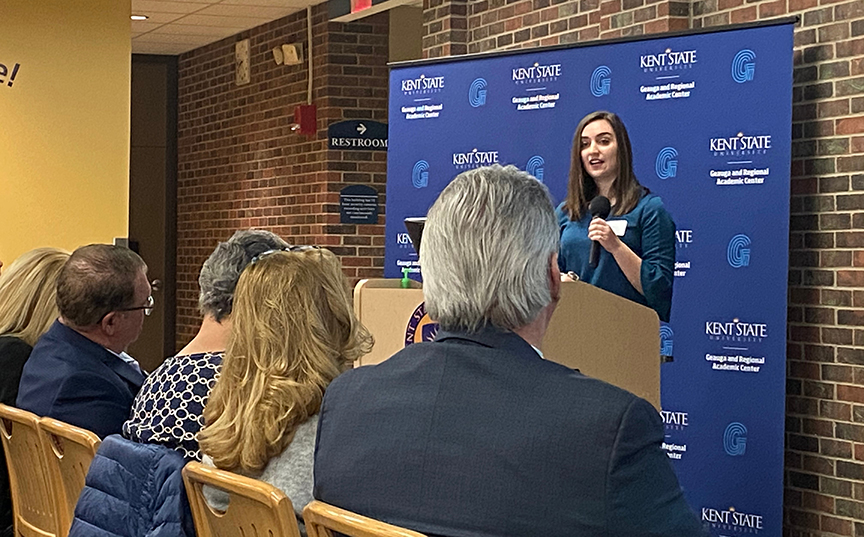 Abriella Minotti, a senior at Hershey Montessori School, recently spoke at the State of Geauga forum held at Kent State University's Geauga campus. A group of approximately 150 politicians, business owners, educators and residents gathered to hear and to talk about what's happening in Geauga County. The views shared reflected past progress, current status, and gave a glimpse into the future.
Minotti addressed the topic of Education, including the innovative programs at Hershey's Huntsburg campus, which is home to the school's Adolescent program. She extended an open invitation to the Geauga County community to visit Hershey Montessori School.
As a senior, Minotti serves as an adjunct staff member for Hershey's Admissions Department where she provides presentations and tours to families, individuals, and organizations interested in learning more about the school. You can learn more about the Hershey Montessori School admissions process here
Other speakers addressed the areas of Agriculture, Arts & Leisure, Business, Government, Health & Safety, and Human Services.
You can read more about this in the Chagrin Valley Times.
---