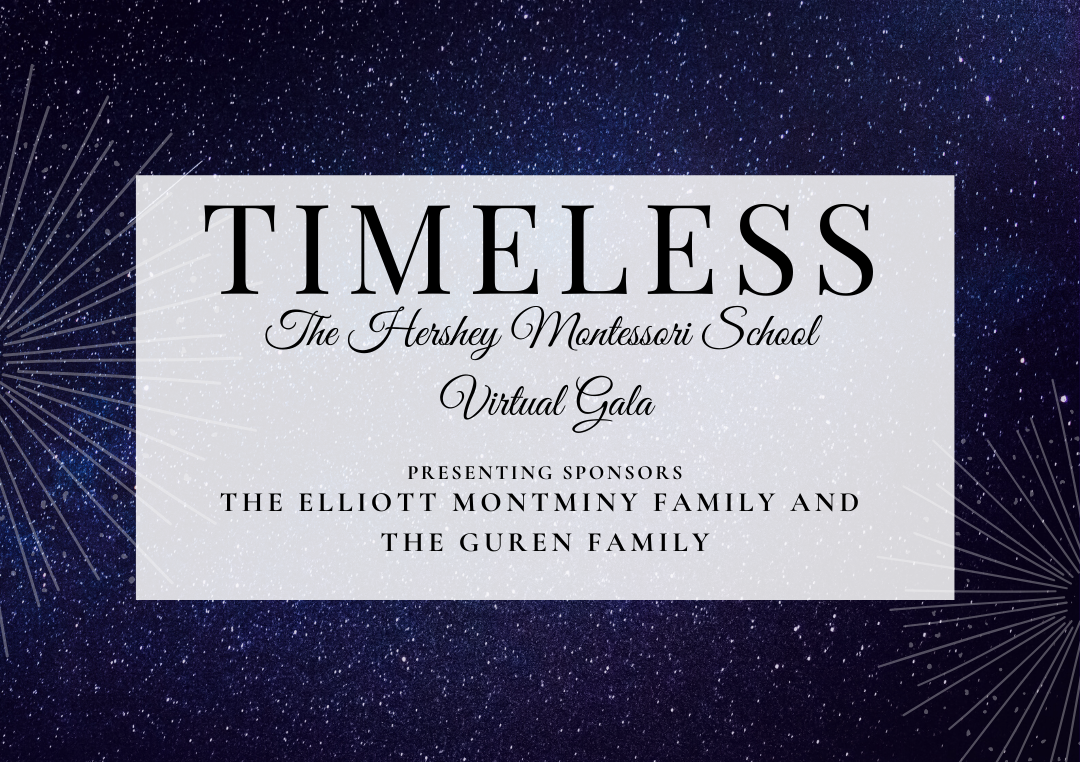 Thank you!
            The first ever Virtual Gala for Hershey Montessori School was a great success!  We could not have come to this achievement without the invaluable participation of our community supporters.  Thank you for changing course with us as we moved the event to virtual and explored new avenues toward success.
We seek to give voice to the gratitude of the Hershey Montessori School community to the leadership of our school board, Fraser Elliott, and to the board of trustees who have endorsed the spirit of our endeavor to ensure we thrive through these uncertain times! Hershey board members are supporting our school generously in time, talent and treasure. Thanks to their leadership for every $2 raised during the virtual gala, another $1 was given to the school, up to $20,000 of matching funds.
Thanks to the generosity of donors through sponsorships, ticket sales, bidding on auction items, participating in our family game nights and Timeless entertainment in addition to the call to the heart for Financial Aid, our initial figures showed that we raised over $65,000!
The success of the evening would not have been realized without the amazing leadership, creativity and passionate work from our event committee. We are grateful to our dedicated volunteer families.
The proceeds from our annual spring gala directly impact the daily lives of our students and staff. Our staff are fully committed to staying connected with our students and to being ready for them when they return to our beautiful campuses. Montessori at Hershey prepares students to be creative, resilient, quick to learn and to adapt to new situations.  Like our students, we all continue to adapt and to learn through new avenues. We are up to this challenge and to stretching our comfort zones as we rally together in commitment to creativity, community support and the human spirit.  An education based upon human potential remains Timeless.   
All proceeds go directly to benefit Hershey students by covering expenses that tuition does not.
Join The Hershey Gala Facebook Group to stay connected!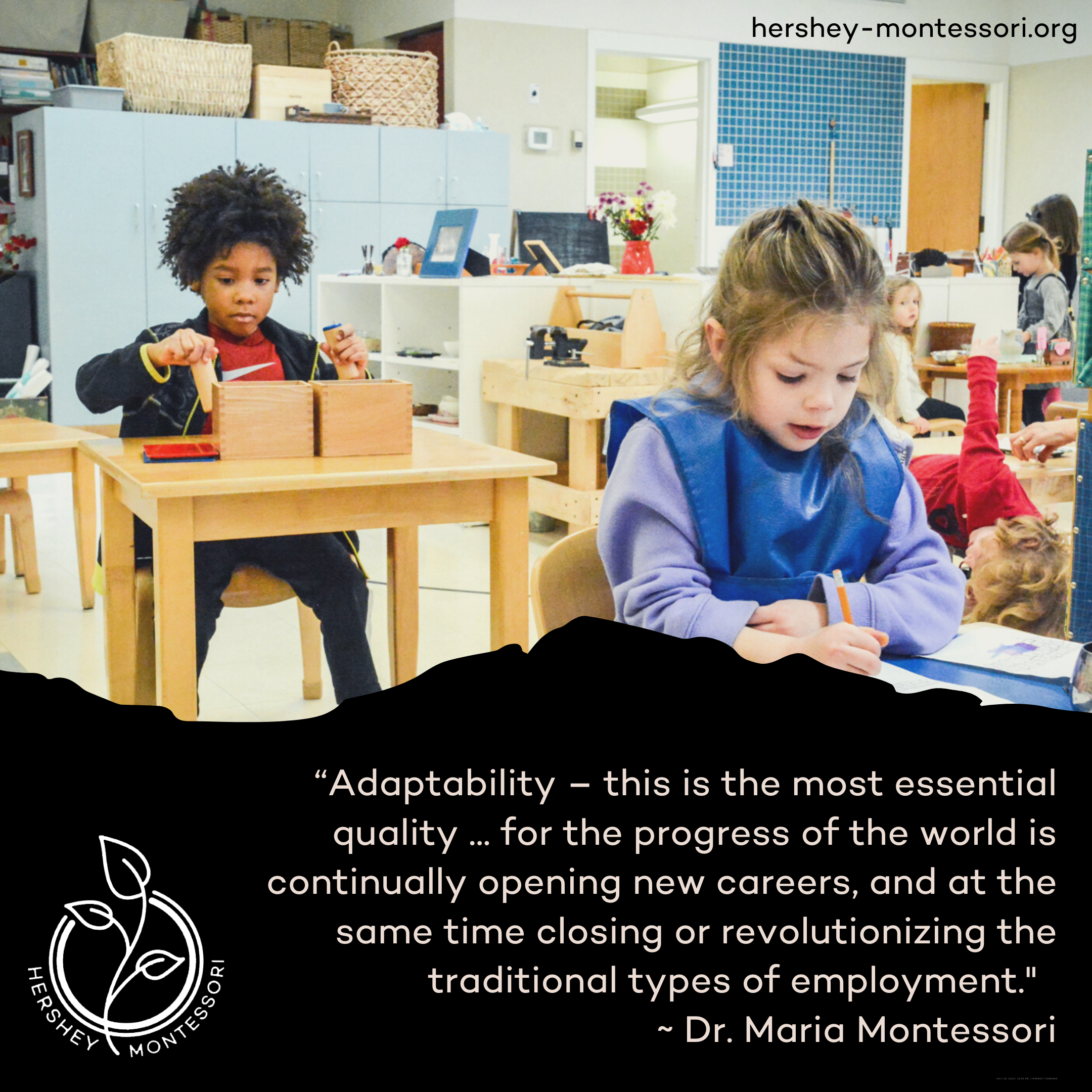 Thank You to Our 2020 Sponsors!
Thank you to our Presenting Sponsors
THE ELLIOT MONTMINY FAMILY AND THE GUREN FAMILY
Thank you to our Corporate Sponsor Partners