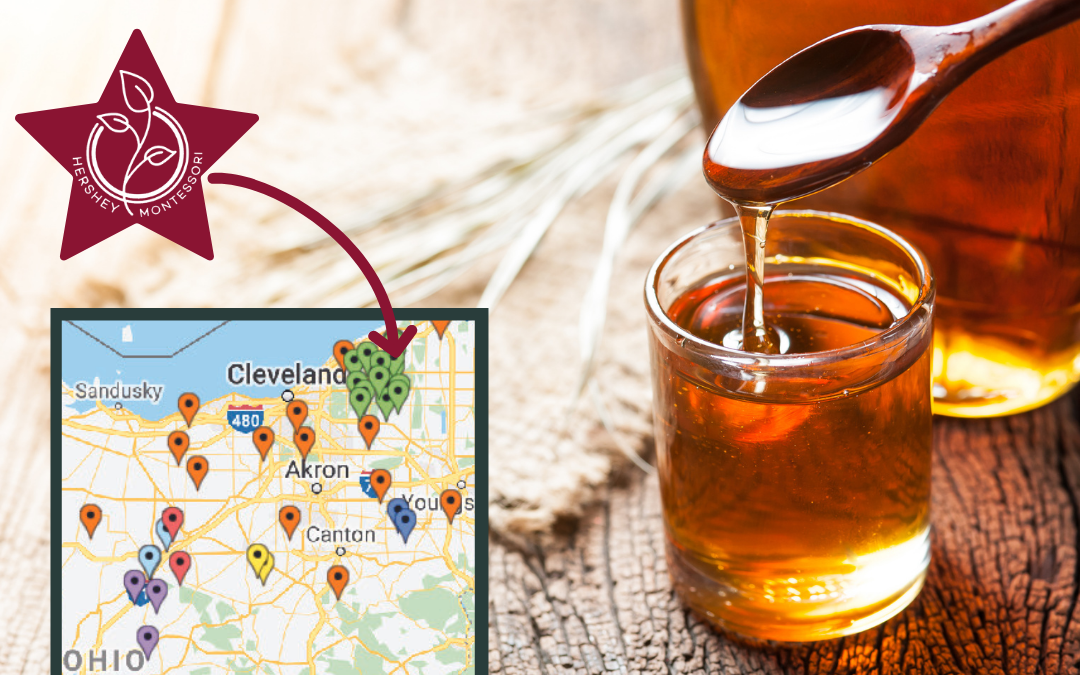 Hershey Montessori School's Huntsburg campus is participating in the 2022 Ohio Maple Madness Tour, which runs March 5th through 6th and March 12th through 13th. Hershey's Sugarbush will be open to the public on Saturday, March 5th and Saturday, 12th from 10 am to 5 pm only. This annual event is organized by The Ohio Maple Producers Association, which serves all of Ohio's maple producers by promoting the industry and Ohio's rich maple heritage.
Hershey's 97-acre Huntsburg campus is rich with maple trees that have long served as part of the school's academic curriculum by teaching adolescent students the art and science of maple syrup production. Students also learn economic and entrepreneurial skills through the creation and selling of maple products and other homegrown or handmade items. Students make the items available for sale to the school community and to the public online, at area events, and farmers markets.
As a member of the Ohio Maple Producers Association, Hershey welcomes the public to stop in to enjoy views of our new sugarhouse, visit the animal barns, and check out the student's hand-crafted products available for purchase. Visitors will also be able to learn about the school's community centered approach to education.
What: Maple Madness Tour
Where: 11530 Madison Rd., Huntsburg, OH 44046
When: Saturday, March 5th and Saturday, March 12th
Time: 10 am to 5 pm with student-led tours taking place at 11 am, 1 pm, and 3 pm.
Cost: Free
On Saturday, March 5th, the campus admission's team is also holding a school open house from 10 am to 12 pm for those interested in learning more about the school's curriculum, culture, and enrollment process. Registration can be made at admissions@hershey-montessori.org or by calling 440-636-6290.
To view a map of all stops on the Maple Madness Tour, click here.