Children's House Summer Camp in Nature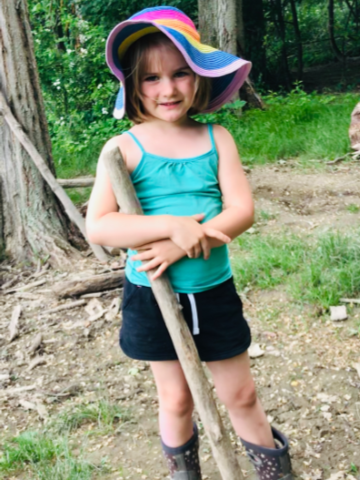 We began our first week of Children's House summer camp with new introductions and the joy of being outdoors. "Movement in Nature" was our theme for the week and mother nature was quite kind in all that was offered.  With the beautiful sunshine we enjoyed stick forts or "princess castles" and collecting sticks for our hanging stars. Climbing tress was a favorite activity this week that connected us to nature while developing our physical strength.
Learning about our wild life and exploring a variety of insects had us running from ant hills to butterflies and slugs. We also felt lucky to have the rain and enjoyed puddle jumping, running in the rain, while making and racing boats.
We wound down the week with an obstacle course and stick limbo.
Wow! This was a great week.  We thank our families for sharing their children with us for summer camp and we look forward to more exciting weeks ahead. You can also read more about how nature positively affects adolescents here.
Warmly,
Stephanie, Summer Camp Coordinator
Lindsay and Amanda, Summer Camp Assistants
Ava and Alexis, Camp Volunteers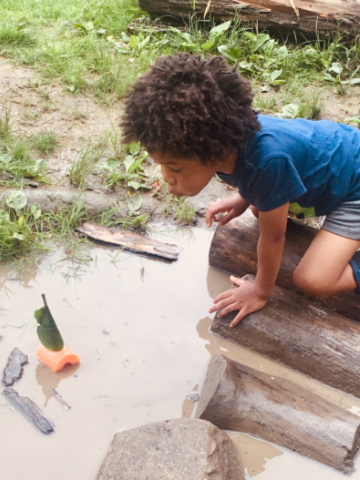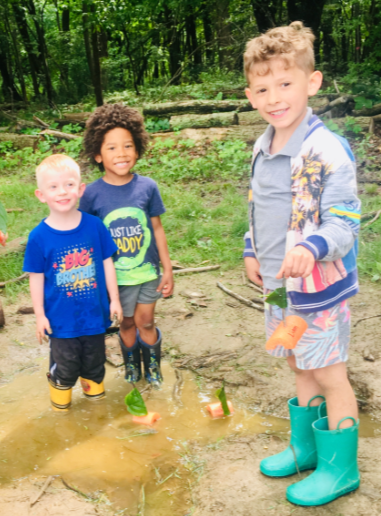 ---