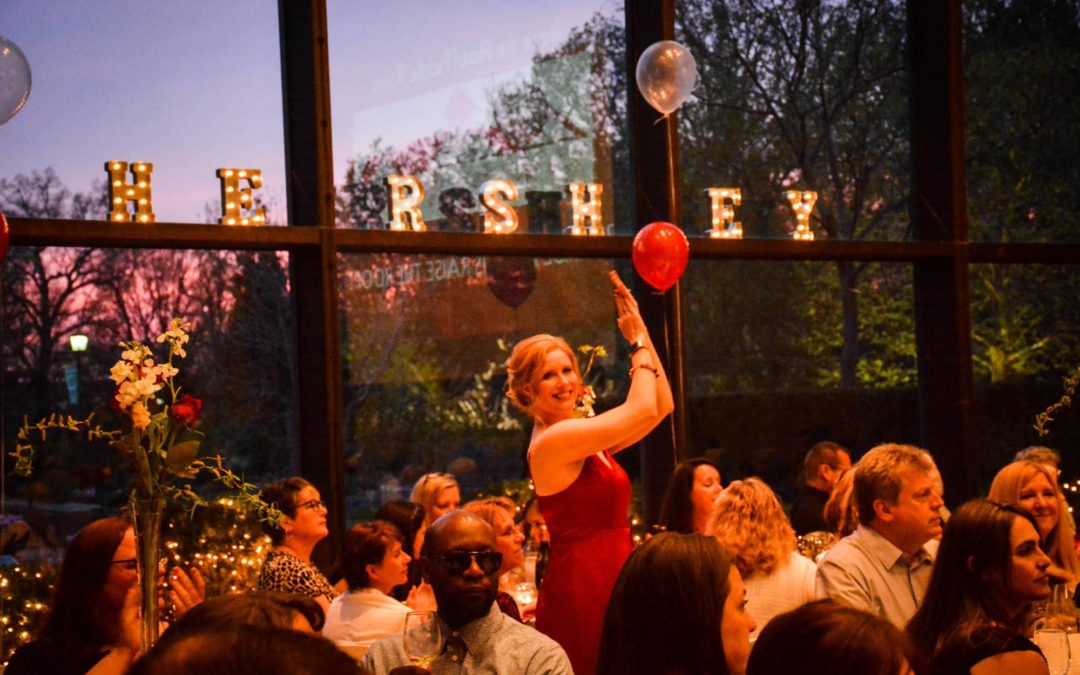 On Saturday, April 28th, 2018 members of the Hershey Montessori School community gathered for a wonderful celebration – the "Ruby Gala" fundraiser. What a fabulous evening! The Cleveland Botanical Garden provided a beautiful setting to our sold out crowd. It was heartwarming to see so many current and former parents, Montessori colleagues, alumni, and friends join in support of our students and our school's mission. It was fun to see so many new friends and families as well! You may view photos via the Hershey Montessori School Facebook Page.
The success of the Ruby Gala would not have been realized without the incredible leadership and generosity of our event committee. Though all volunteers devoted numerous hours to many aspects of the event, we'd like to recognize several leaders on key projects: our event co-chairs: Lea Swanson, Dana Davis and Julie Loxterman, and committee members Alecia May, Elizabeth Budnik, Rachel Strong, Erik Neff, Virginija and Jonas Muliolis. Thank you to all who volunteered – your participation on every level helped to make this event such a phenomenal success!
Aside from the warmth and friendship shared by our guests, the evening was truly impactful for Hershey Montessori School. Through sponsorships, ticket sales, exciting silent and live auctions and many generous donations, initial figures show a record breaking $180,000 was raised, or a net of approximately $130,000 after expenses! Thanks to the generosity of all of our supporters and sponsors, we exceeded our fundraising goal of $110,000! All proceeds go directly to benefit our students. As tuition covers only 75% of our school's operations, these funds are critical in continuing to provide this the high-quality education for our students and continue to provide a successful education model acclaimed by Montessori peers worldwide.
What a special night celebrating Hershey Montessori School's community, high quality education, as well as its vibrant future. I am very grateful to serve this incredible school and community. The Ruby Gala was certainly an evening to remember. We succeeded together and I thank you for your role and support.
Sincerely,
Anne Marie, Director of Advancement