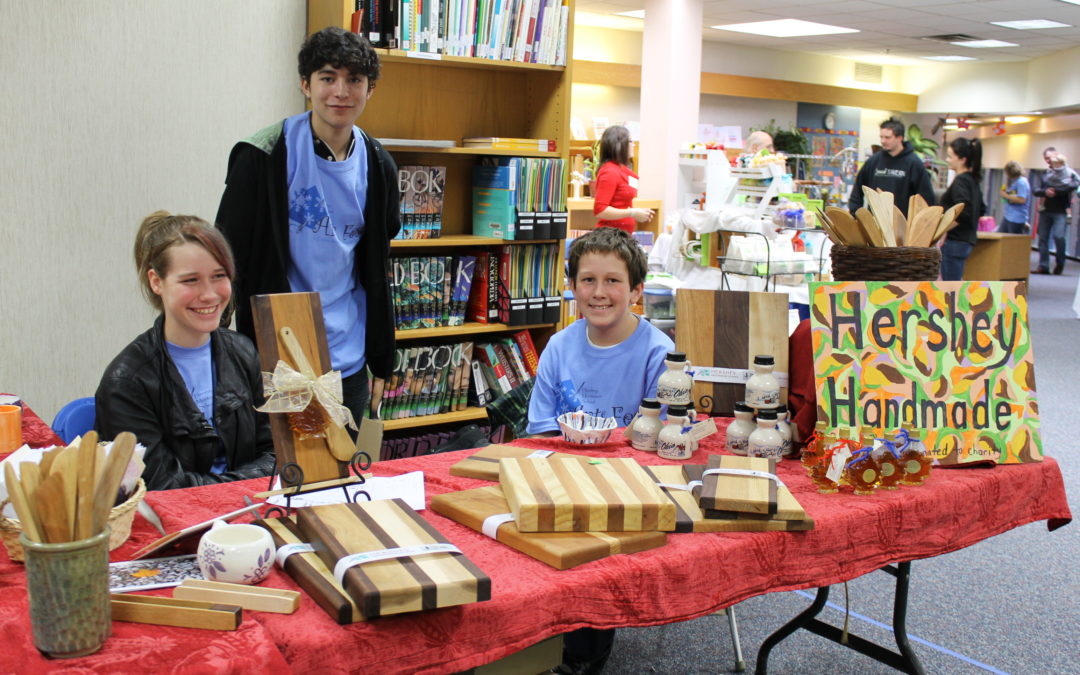 The 6th annual Hershey Montessori Arts Fest is Saturday November 11, 2017 from 9 am to 4 pm.
Start your Holiday shopping with a wide array of hand crafted items from over 40 local artist and crafters.  Stay for lunch and enjoy the fabulous Fall fare at the Arts Fest café.  Stop by the raffle for a chance to win a hand crafted item from one of our participating artists or crafters.
While you shop, children can let their creativity loose a the Kids Crafting Corner; a free arts and crafts station for children of all ages.
Open to the public, general admission is $3 at the door; children 6 and younger are free.  Hope to see you there!
If you are an artist or crafter interested in participating in this event, click here for guidelines and the registration form.
For additional information about this event or please email hersheyartshow@gmail.com.