Montessori Around the World and Through Time
It's Montessori Education Week celebrating the 110-year anniversary of Montessori Education! One of the amazing things about Montessori education is that the pedagogy can be replicated all over the world, throughout time and is still successful at educating the whole child.
The screenshot from this video of a Montessori classroom in Bhutan below looks so similar to the classrooms at Hershey Montessori School (the second image). Dr. Montessori, an Italian herself, developed principles for education that are universal to all children.
In a research article about the evaluation of Thai Montessori schools, the results showed that "the overall intellectual performance and language skills of Montessori children were significantly superior" to the other children tested. More proof of the power of Montessori across the world!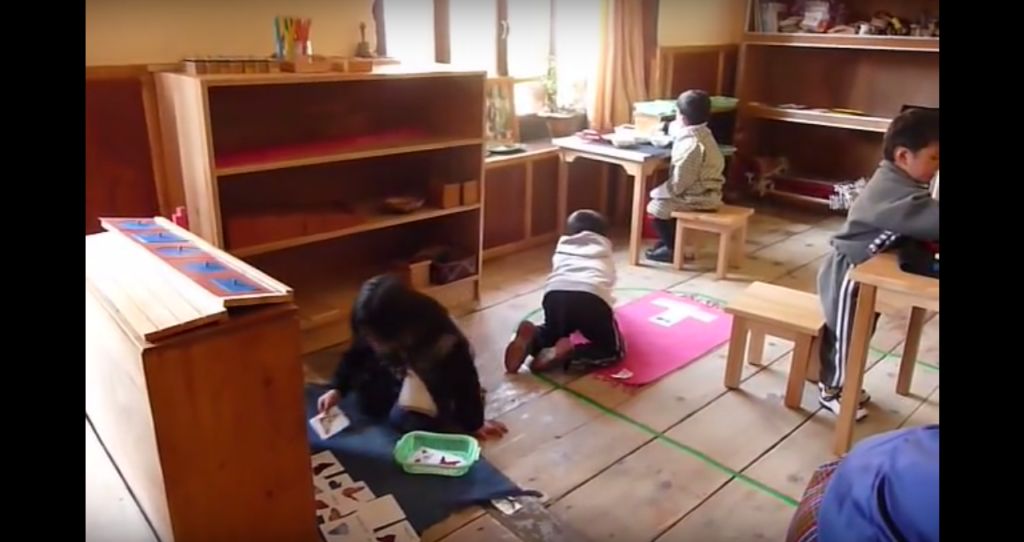 (Photo: classroom in Bhutan)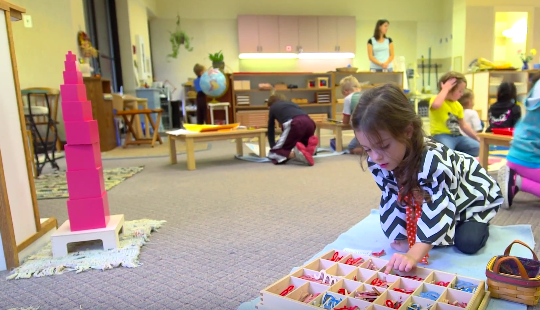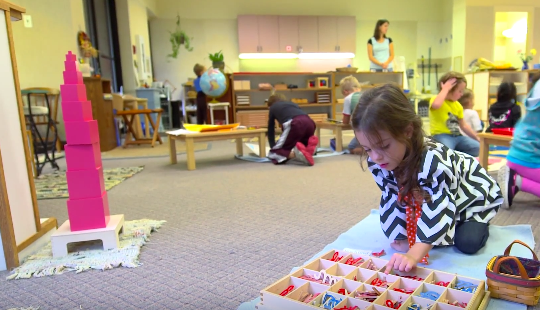 (Photo: classroom at Hershey Montessori School)
In looking at Montessori education throughout time, even though some things change with advancements in technology, research, etc., the principles taught by Dr. Montessori still hold true today. Below is a historical photo of a child working on the Cylinder Block material – a material that is taught at Hershey Montessori School today.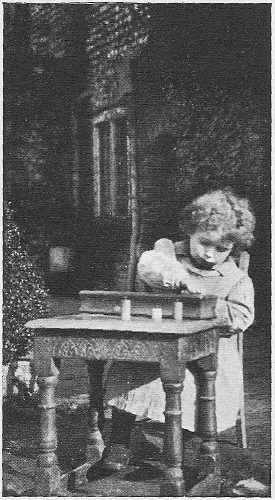 (Photo from Gutenberg.org)
The 110th anniversary of Montessori education is worthy of celebration – without Montessori education, countless children would not have been prepared to better the world around them. Without it, the more than 1,000 alumni of Hershey Montessori School would not have been impacted the way we have been, and our lives would not be as enriched as they are now.
Makella Webster, Hershey Montessori School Alumni Coordinator