Thank you for all who participated and supported our Spring Extravaganza.
We had DOUBLE the fun in 2021!
On Friday, May 7, 2021 at the Mayfield Drive-In , we enjoyed family friendly fun. We came together to see familiar faces on the big screen, dance to the music, play games, and play the on-site only 50/50 raffle for the big win!
On Saturday, May 8, 2021, we joined together in a fully virtual mix-a-long happy hour and live auction hosted by Food Network Chef, Emily Ellyn. Emily led us in a festive mix of tasty treats and a live auction in support of the Heart of Hershey!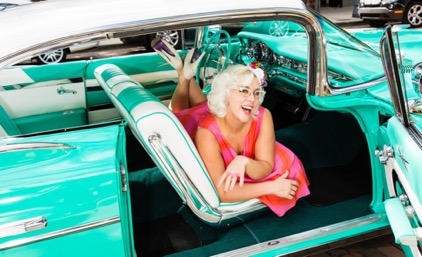 Emily Ellyn, Food Network Chef
What do you get when you mix down-home values with quirky up-town flair and a solid culinary education? A deliciously unique cooking personality!
Meet Chef Emily Ellyn, best known as the Retro Rad Chef from Food Network; appearing on Food Network Star, Cupcake Wars, and most recently as the winner of Cutthroat Kitchen. She is also a culinary educator and food writer, who is the national spokesperson for Frigo® Cheese and the Cake Genius at Cake Central magazine.
Emily encourages everyone to dig through their mother's recipe box, dust off their pressure cookers, and take the old and make it new. She takes the retro, remixes it, and makes it RAD!
Don't miss this rising culinary star, with her trademark cat-eyed glasses, cooking up fun at food and spirits events around the world.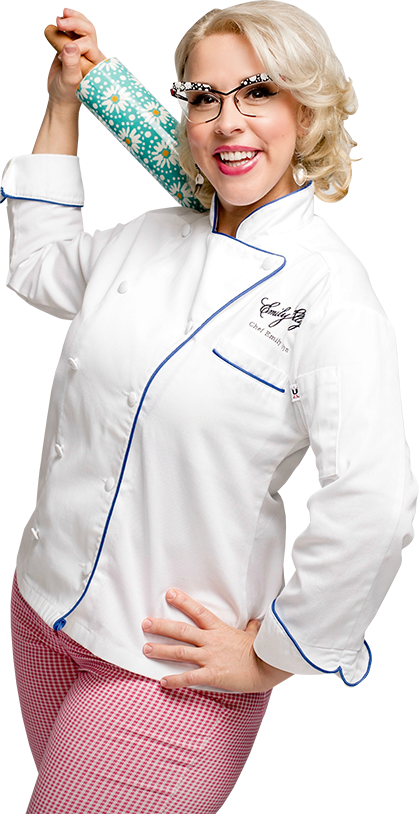 Sponsor, donate, attend, or volunteer.
Watch for information and announcements about our 2022 event!
We want to thank you for your attendance and financial support that helps make a difference in enhancing education. While education professionals search for answers to improve standard education models, Hershey Montessori School provides optimal learning environments in which students can best reach their full potential. Dr. Maria Montessori is a celebrated pioneer of an internationally acclaimed approach to education. Hershey Montessori School is the first school in the world to complete a full continuum from birth through 18 years with an adolescent program on a working farm with a residential option. We could not have accomplished this achievement without your support. Our model is a highly sought after global educational template. All proceeds from the Fundraising Extravaganza help to advance a successful education model for our students and students from all over the world.
Thank You to Our 2021 Sponsors!